Dear Clients and Partners!
We are glad to inform you that AndroidTrader trading platform for Android operating system has been upgraded to version 2.0. The following features are available in the new version:
An opportunity to add to your chart a lot of charting tools, such as Trend lines, Fibonacci retracements, etc.

An opportunity to use technical indicators on chart panel.

Language support: English, Russian, Arabic, Chinese traditional and simplified, Greek, Turkish, Dutch, Spanish, Italian, French, Portuguese, Japanese, German, Polish.
You can download AndroidTrader, install it on your mobile device, and learn more about functions of the platform
by using a free Demo account opened in the terminal
.
Please, note
, that in order to install and run AndroidTrader trading platform, the Android operating system on your mobile device must be version 2.1 or higher.
More detailed information can be found in "AndroidTrader Platform" section.
How to Install
| | |
| --- | --- |
| | The file 'roboforex_trader.apk' downloaded from our website and save the file 'roboforex_trader.apk' in the desired folder. Connect your phone to the PC using your Android data cable (an Android file manager is required, if you do not yet have this, it can be found on Android Market through phone with internet connections) and copy the 'roboforex_trader.apk' file onto your SD memory card. More details... |

Examples: performing technical analysis and using charts in AndroidTrader 2.0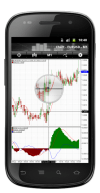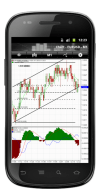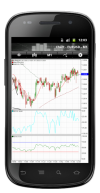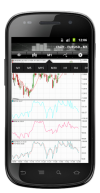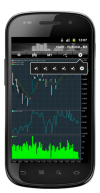 In the nearest future we will update AndroidTrader FAQ and Manual and include new features available in AndroidTrader 2.0. Follow the news.
Sincerely,
RoboForex