EURUSD, "Euro vs. US Dollar"
As we can see in the H4 chart, after completing Engulfing pattern, EURUSD has rebounded from the descending channel's upside border. Right now, the pair is being corrected. After finishing the correction, the price may fall towards 1.1085 to continue forming the descending channel. However, one shouldn't exclude a possibility that the price may break the resistance level and continue growing towards 1.1240.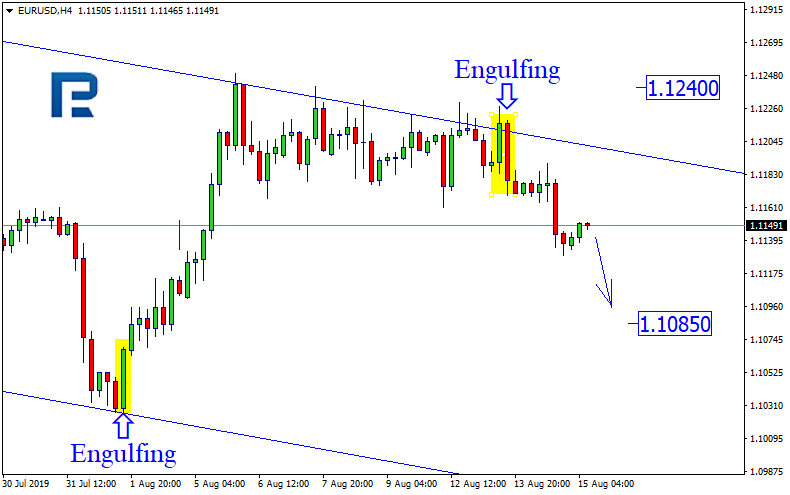 USDJPY, "US Dollar vs. Japanese Yen"
As we can see in the H4 chart, after testing the channel's downside border and forming several reversal patterns, including Hammer, close to the support level, USDJPY has rebounded from it. Right now, it is forming another correction. Judging by the previous movements, it may be assumed that after finishing the pullback, the price may resume trading upwards to reach 107.25. However, we shouldn't ignore a possibility that the instrument may return to the support line and update the low.