EURUSD
On H4 the pair is testing the horizontal support level, forming reversal patterns, including an Inverted Hammer. In the current trading situation it may be supposed that if the signal for the reversal patterns is realized, the price may bonce and head for 1.1200, forming a descending channel. AT the same time, a breakaway of the support level and a decline to 1.1120 are not to be excluded.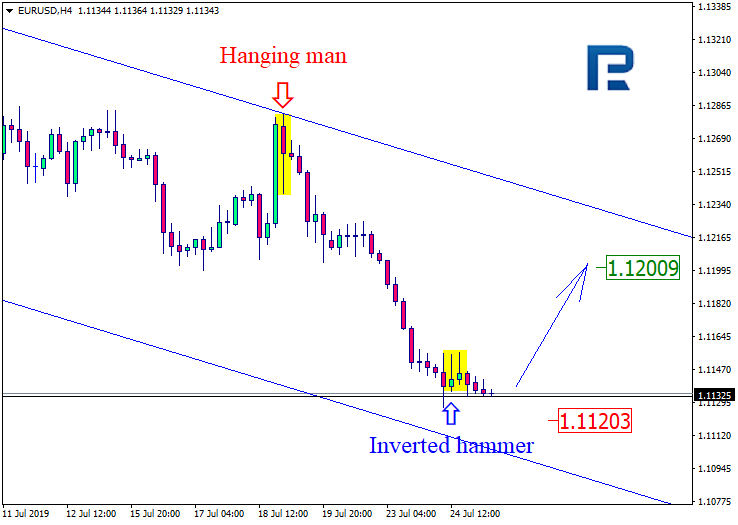 USDJPY
On H4, inside the downtrend, the pair has formed a group of reversal patterns, including a Doji. At the current stage of the reversal pattern realization we can see a small flat. Comparing with the previous movements, we may suppose that upon testing the upper border of the channel the price may start declining to 107.20. AT the same time a reverse scenario should not be excluded: the price may break through the resistance, renew the maximums and grow towards 108.96.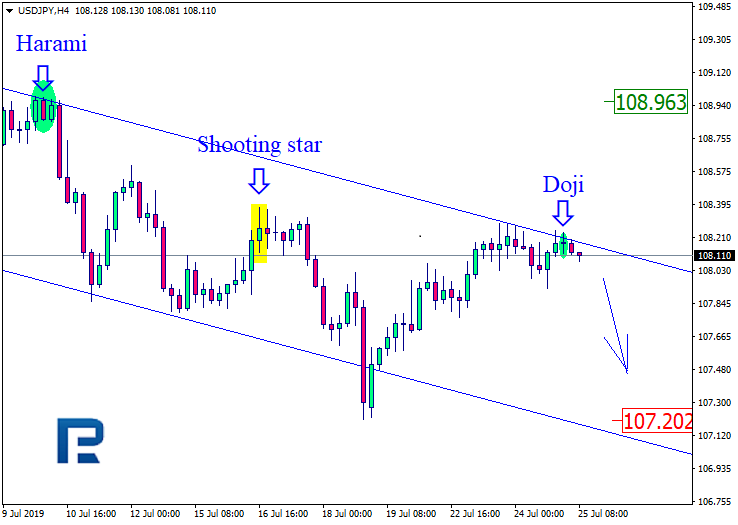 Attention!
Forecasts presented in this section only reflect the author's private opinion and should not be considered as guidance for trading. RoboForex bears no responsibility for trading results based on trading recommendations described in these analytical reviews.