EUR USD, "Euro vs US Dollar"
Probably, the EUR/USD pair completed the fifth wave of the diagonal triangle in the wave [a]. Consequently, later the market may form the correctional wave [b].
It's highly likely that the pair is about to finish the flat in the wave ii. As a result, in the future the market may resume falling in the wave iii of (a).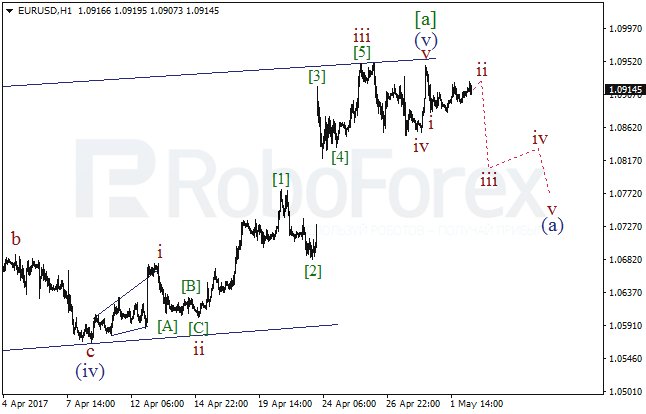 GBP USD, "Great Britain Pound vs US Dollar"
The GBP/USD pair finished the extension in the wave [iii], which means that it may start a new local correction. Later, after completing the wave [iv], the market may resume moving upwards while forming the wave [v] of C.
More detailed structure is shown on the H1 chart. It looks like the pair formed the descending wedge in the wave i of (a) of [iv]. During the day, the correction may take place, but later the market is expected to form the bearish wave iii.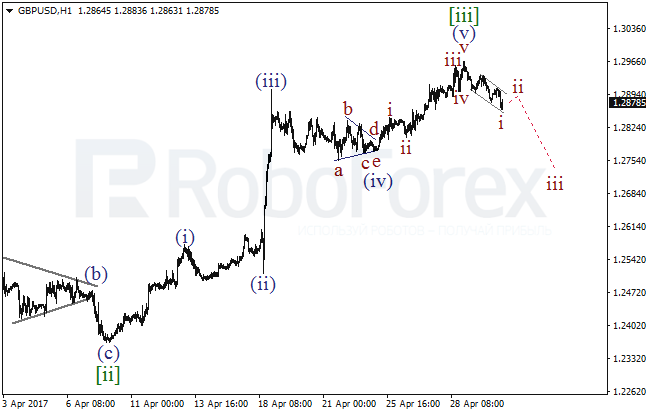 USD JPY, "US Dollar vs Japanese Yen"
After completing the double zigzag in the wave 2, the USD/JPY pair resumed growing. It looks like right now the price is forming the bullish impulse in the wave (i). During the next several days, the market may continue its growth accompanied by local corrections.
At the H1 chart, the pair is still growing in the extended wave [3] of iii. On a shorter timeframe, the price is completing the wave (5). In the future, the market may reach a new local high, but later it is expected to start the correctional wave [4].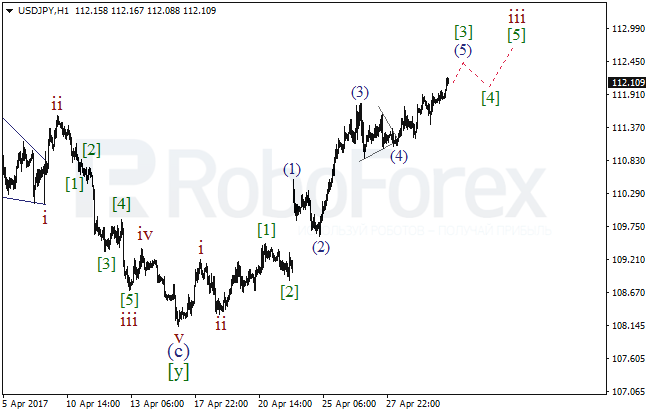 AUD USD, "Australian Dollar vs US Dollar"
Possibly, the AUD/USD pair is finishing the wave [ii] in the form of the flat. As a result, after completing the ascending impulse in the wave (c) of [ii], the price may resume moving downwards in the wave (i) of [iii].
As we can see at the H1 chart, after completing the zigzag in the wave (b), the pair started forming a new bullish impulse. On Tuesday, the price may continue forming the wave (c) and moving upwards in the fifth wave.
RoboForex Analytical Department