EURUSD, "Euro vs. US Dollar"
As we can see in the H4 chart, the descending channel continues. Right now, EURUSD is reversing after forming Shooting Star reversal pattern. Later, the price may complete the correction and fall to reach 1.0970. However, one shouldn't exclude a possibility that the price may update its closest highs and continue growing towards 1.1111.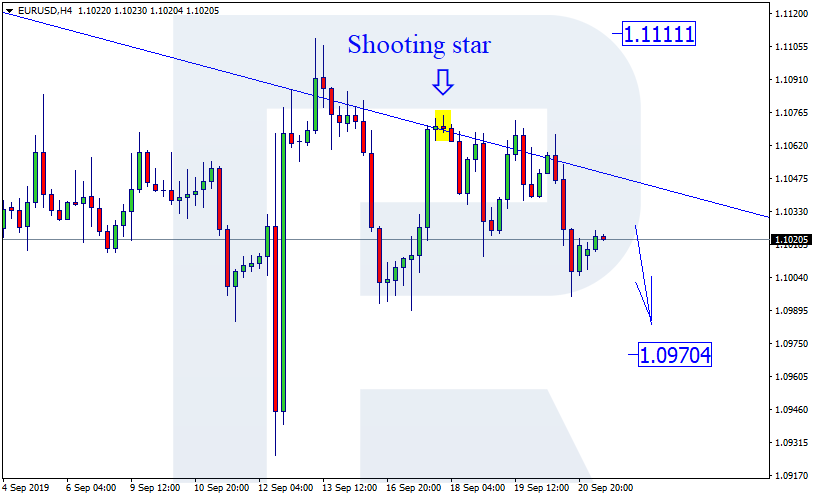 USDJPY, "US Dollar vs. Japanese Yen"
As we can see in the H4 chart, the pair is still forming a new rising channel. By now, USDJPY has formed Harami reversal pattern. In the future, the price may reverse, update the high, and grow to reach 108.55, thus continuing the ascending tendency. However, we shouldn't ignore a possibility that the instrument may continue its decline to reach 107.00.