EURUSD, "Euro vs. US Dollar"
As we can see in the H4 chart, after forming a Shooting Star pattern near the resistance level, EURUSD is reversing. After a slight correction, the pair may continue falling. The downside target remains at 1.1155. At the same time, there is another scenario, which implies that the price may continue trading upwards without testing the support level at 1.1155.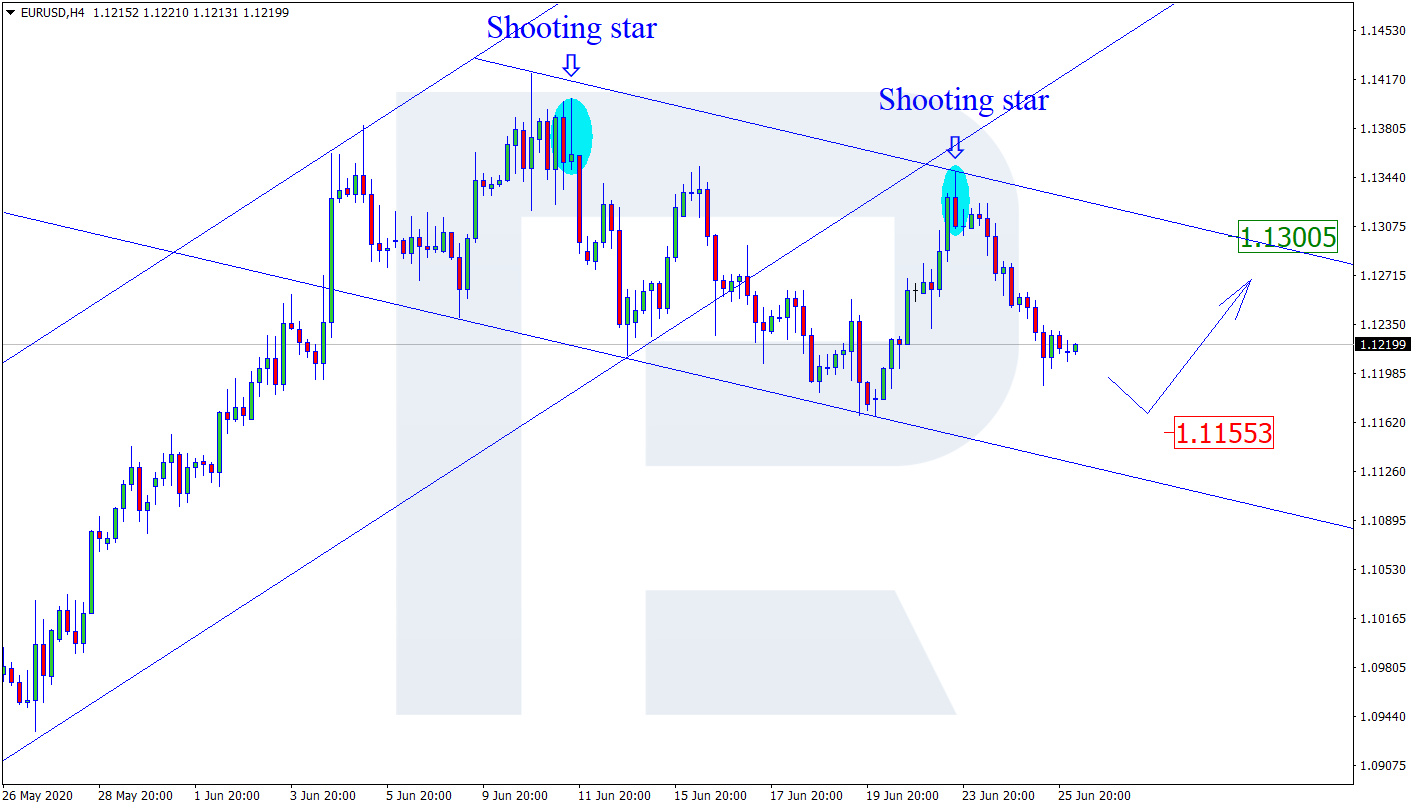 USDJPY, "US Dollar vs. Japanese Yen"
As we can see in the H4 chart, after completing another reversal pattern, Hammer, not far from the support area, USDJPY is reversing. The current situation implies that the market may finish the correction and resume the ascending tendency towards 108.00. Still, there is an opposite scenario, which says that the instrument may fall and return to 106.40 without testing the resistance area at 108.00.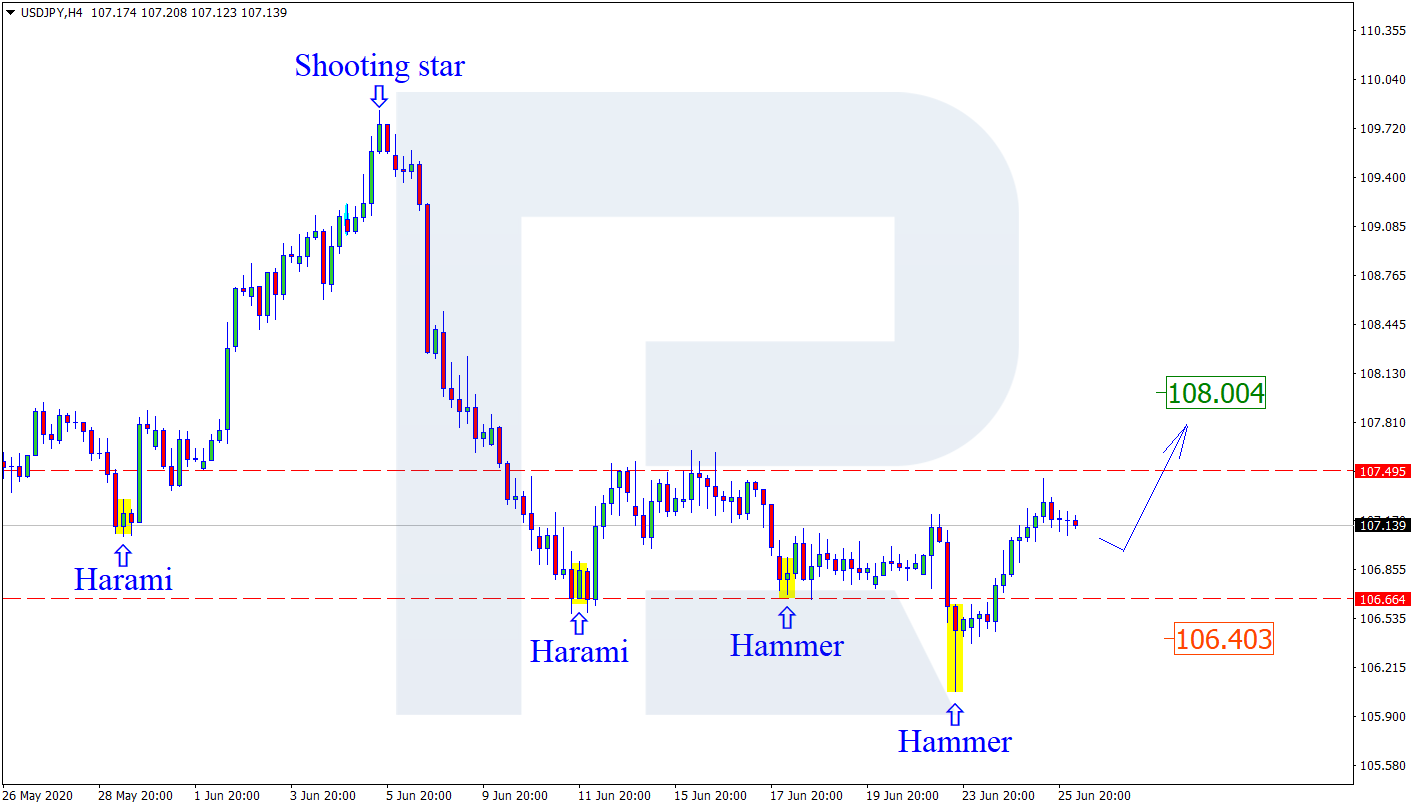 EURGBP, "Euro vs. Great Britain Pound"
As we can see in the H4 chart, after testing the resistance level and forming several reversal patterns, such as Harami, EURGBP is reversing; right now, it is correcting within the ascending tendency. The downside correctional target is at 0.9000. After that, the instrument may continue trading upwards.