Analysis for February 20th, 2012

NZD/USD
Today the market was opened with a gap up and the price has reached a new local maximum. We may assume that the pair is forming wave
[5] of C
. We can expect the price to continue moving upwards during the next several days.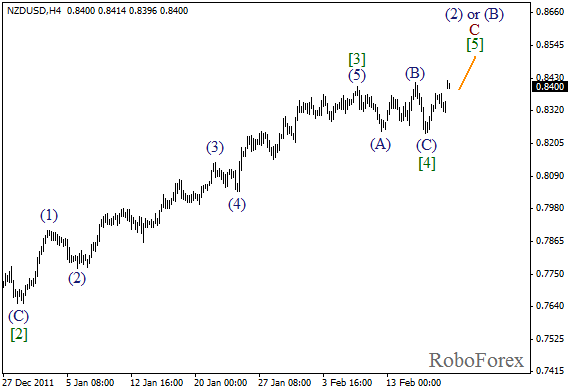 The price started forming wave
(3)
with a strong gap. Most likely, the price will continue moving upwards after a slight consolidation. Also, we can't exclude a possibility that the New Zealand Dollar may reach the level of 0.8500 within the next several days.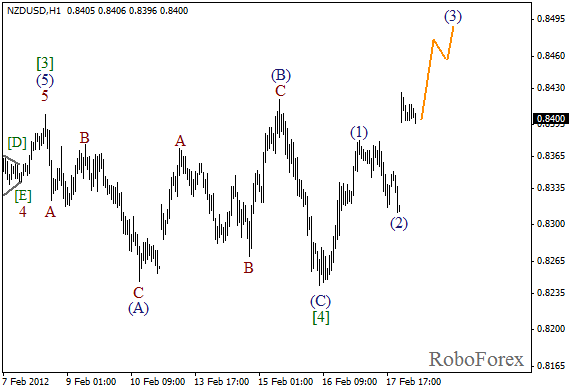 EUR/USD
After completing
diagonal triangle
pattern in wave
C of (B)
, the price started growing up again. Right now the pair is forming a rising impulse in wave
(C) of [2]
. The market was opened this morning with a gap up helping the bulls to break the maximum of wave
(A)
. It looks like the market is going to move higher during the next several days.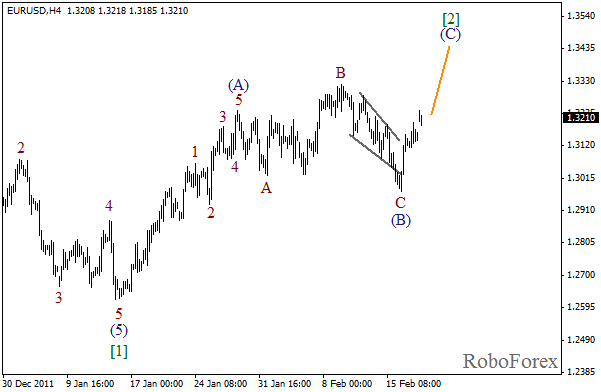 After completing an initial rising impulse last Friday, the price is starting the formation of the third wave. Today's gap seems to be just the beginning of this wave. The target for the bulls for this week is at the level of 1.3500.