Analysis for June 19th, 2013

DJIA Index
The Index continues moving upwards. It looks like the price is forming the third wave inside wave
[5]
. In the near term, the market is expected to break the maximum of wave
[3]
. However, in order to avoid any risks, I've moved the stops a bit higher.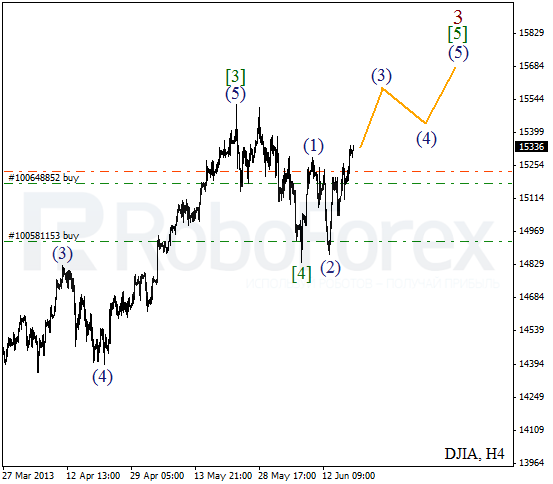 More detailed wave structure is shown on the H1 chart. The Index is forming an
extension
inside wave
3
. On the minor wave level, the price is finishing the third wave. Most likely, the instrument will continue moving upwards for a while and then start a local correction.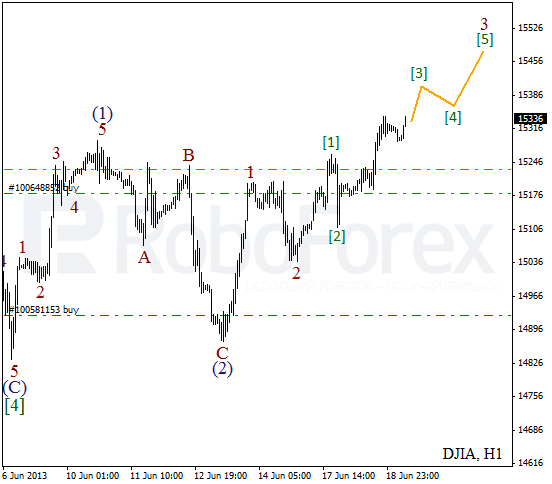 Crude Oil
Oil continues moving upwards inside wave
[3]
. Earlier the price formed
zigzag
pattern inside wave
2
. In the near term, the instrument is expected to continue growing up. I've moved the stops towards the latest local minimum.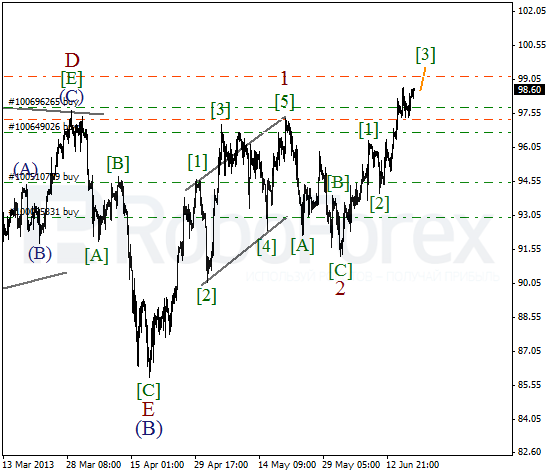 At the H1 chart we can see, that the instrument is forming the fifth wave inside wave
[3]
. After the price completes this wave, I'm planning to use Take Profit to close all by orders, because the current contract is expiring.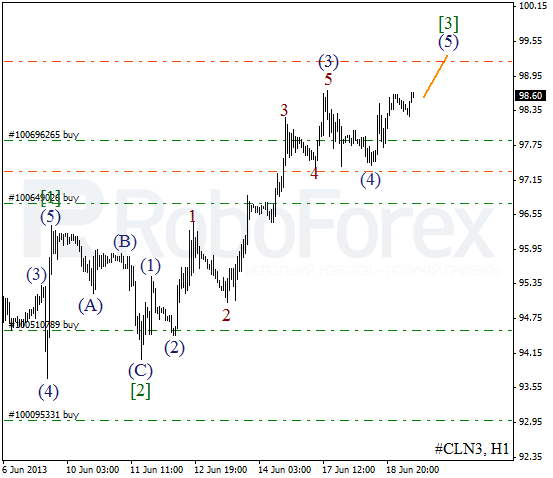 RoboForex Analytical Department