Analysis for July 9th, 2012

NZD/USD
We may assume that
zigzag
pattern inside wave
2
has been already completed. The bears are trying to make a reverse and start pushing the price downwards. Most likely, in the nearest future the pair will continue falling down.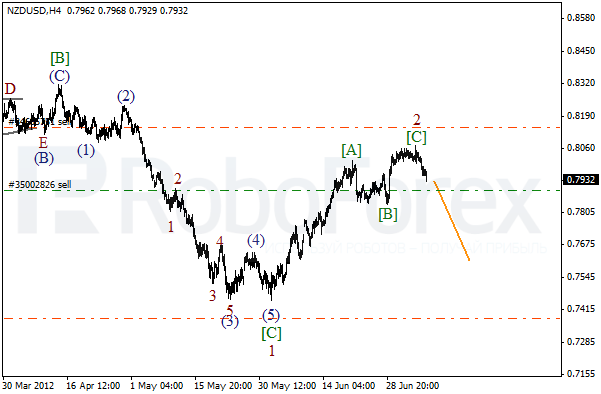 As we can see at the H1 chart, wave
[C] of 2
has been finished in the form of
divergent diagonal triangle
pattern and right now the price is forming an initial descending impulse. During the next several hours the local correction may take place, but later we can expect the bearish trend to continue.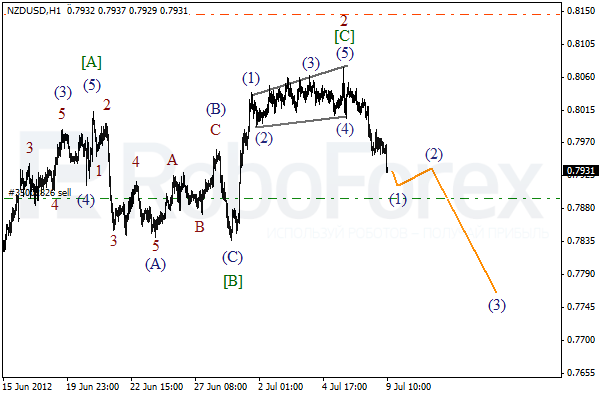 EUR/USD
The bears have broken the minimum of wave
(3)
and at the moment the price is forming wave
3 of (5)
. The current chart structure indicates that Euro is going to continue moving downwards. The short‑term target is the level of 1.2000.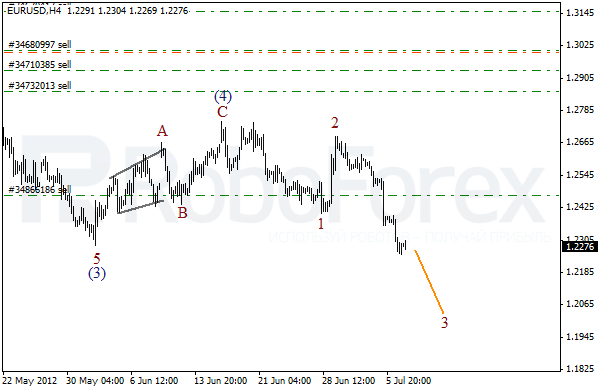 If we take a look at more detailed wave structure, which is shown on the H1 chart, we can see that the price is forming the fourth wave inside wave
3
. Most likely, the local correction will be finished within the next several hours, and then we can expect the price to continue moving downwards in wave
[5] of 3
.