Analysis for August 3rd, 2012

NZD/USD
We may assume that wave
2
has been finished, the correction has taken the form of
zigzag
pattern with
flat
pattern inside wave
[B]
. It looks like price is starting to form an initial descending impulse inside wave
[1].
Later we can expect the pair to start falling down again while forming wave
3
.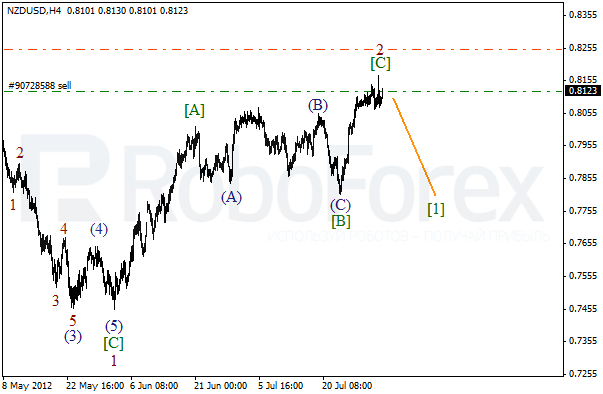 The structure of the H1 chart has been corrected. We may assume that the rapid ascending movement made by the price yesterday was the final part of wave
[C] of 2
. On the minor wave level the price is forming wave
(1)
. In the near term, we can expect the price to continue forming an initial descending impulse.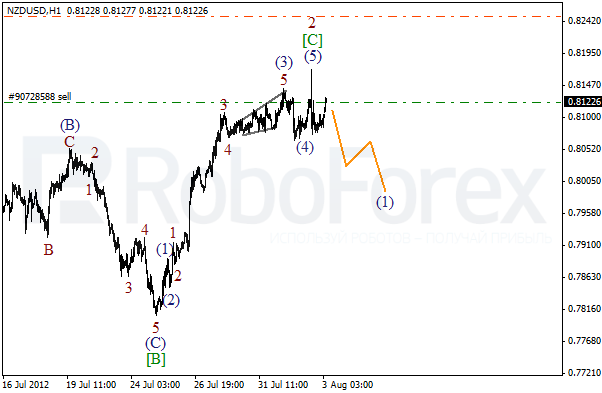 EUR/USD
Yesterday the price completed
zigzag
pattern inside the fourth wave. It looks like Euro is starting to form wave
[5] of 3
. The price is expected to reach a new local minimum within the next several days.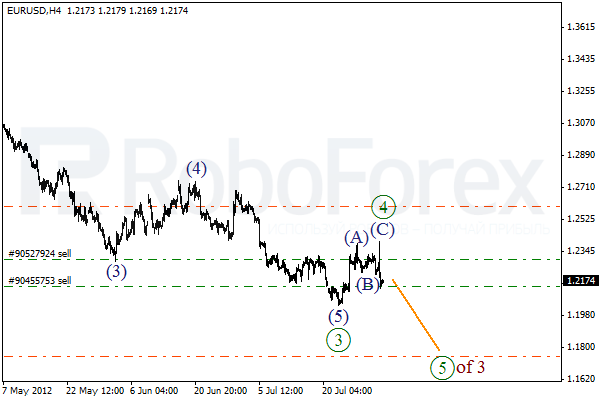 Euro has completed wave
(C) of [4]
faster than we expected. On the minor wave level the price has finished the formation of an initial impulse inside wave
(1)
. After the correction inside the second wave is completed, the price may start falling down while forming wave
(3)
.