Analysis for September 7th, 2011

USD/CHF
An active interference on the part of the Central Bank of Switzerland has changed the wave markings. In the medium term, we shouldn't expect the price to change much. The market may move inside the channel, which has to be the descending one. The perfect pattern for such movement is
diagonal triangle
one. There is a possibility that the price will move inside this pattern during the next several months.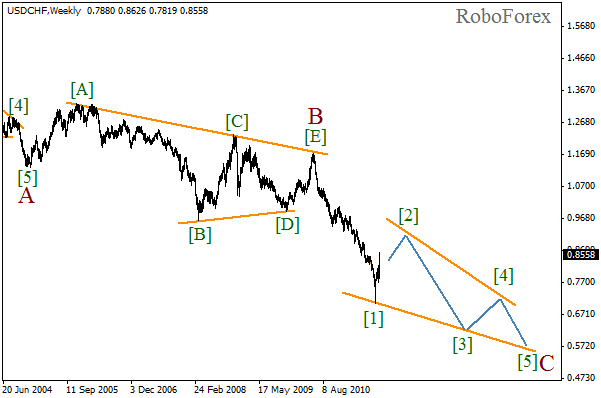 We may assume that yesterday's rising movement was the third wave inside wave
(A)
. After a short consolidation in the fourth wave, the price may start growing again. In general, the market may reach the level of 0.90 - 0.95 and then start falling down slowly in wave
[3]
.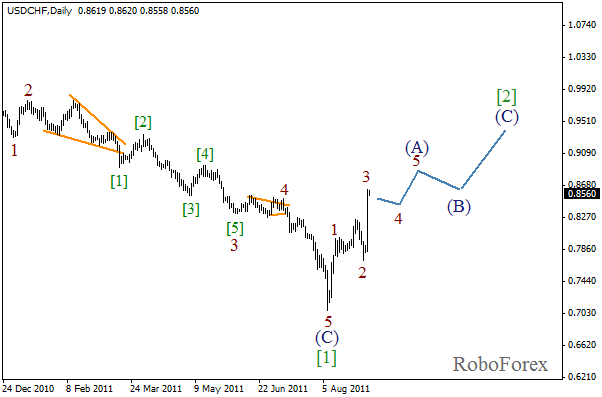 EUR/USD
We may assume that
flat
pattern in wave
[2]
has been finally completed. On the minor wave levels we can see the formations of initial rising impulses. However, I recommend you to wait for the first wave at this chart and then try to enter the longs.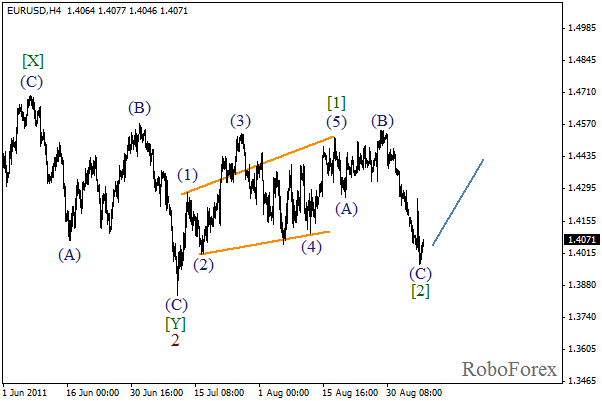 More detailed structure is shown on the H1 chart. An impulse in wave
(C)
seems to be completed. It looks like an initial wave
1
is being formed at the moment. In the near term, we can expect the price to continue moving upwards.