Analysis for September 12th, 2011

USD/CHF
The price growth is slowing down little by little, and it may be a sign of a possible correction which can start in the near term. The structure of wave
3
seems to be almost completed. Most likely, wave
[5]
will be finished on Monday or Tuesday.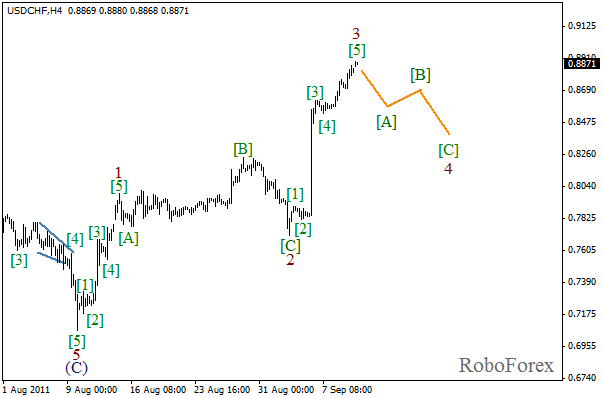 At the H1 chart we can see more detailed wave markings. The fifth wave is being formed inside wave
[5]
. Last night the market was opened with a gap, and this gap may be the bulls' last attempt. Most likely, the market will be consolidating in wave
4
during the current week.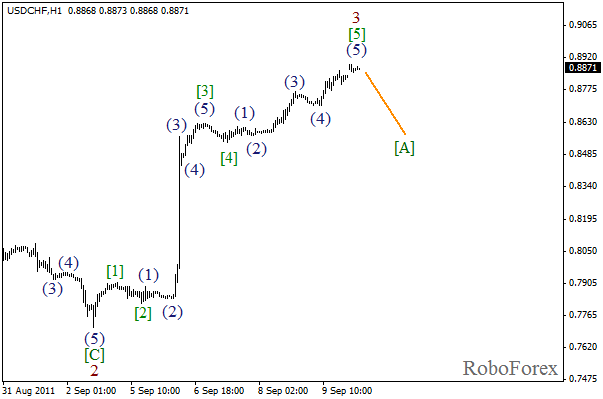 EUR/USD
Euro is falling down rapidly breaking every possible level. However, this situation, which is in favor of bears, can't last forever. The internal structure of wave
(A)
seems to be completed. This impulse may be finished within the next several days, and after that we can expect the start of the correction.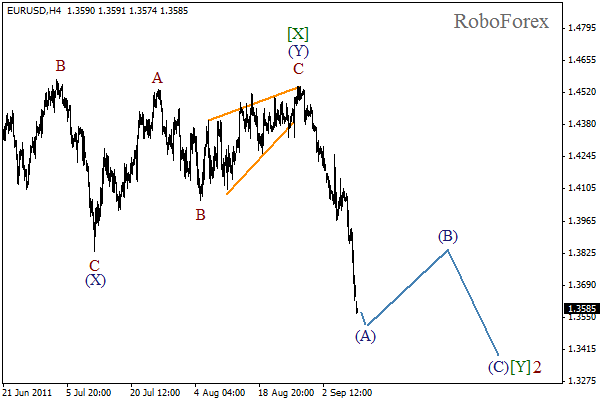 More detailed wave markings are shown on the H1 chart. It looks like the fifth wave is being formed in wave
(A)
. In general, the descending movement seems completed. In the near term, we can expect a descending impulse to be finished and the correction to start.