Analysis for September 13th, 2012

DJIA Index
Djia Index continues moving inside an ascending trend. It looks like the price is forming an impulse inside wave
(5) of [1]
. In the near term, the Index is expected to continue growing up and the price may reach the level of 13600.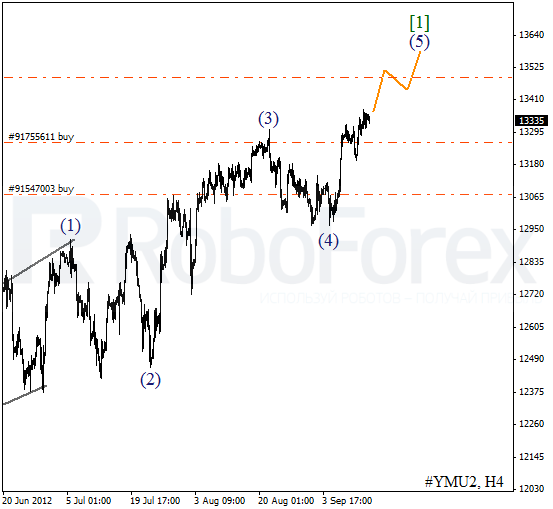 As we can see at the H1 chart, the price finished
zigzag
pattern inside wave
(4)
and then formed an initial ascending impulse. Currently the ascending movement is slowing down a bit, but the forecast remains bullish. Most likely, in the nearest future the Index will continue growing up and form wave
3 of (5)
.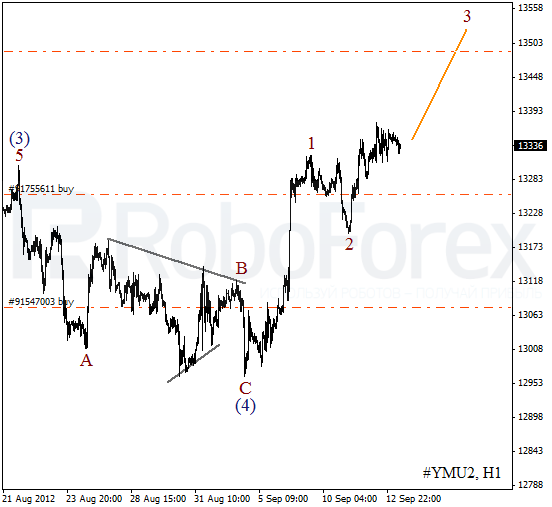 Crude Oil
So far the bulls aren't strong enough to start pushing the market upwards. We may assume that at the moment the price is forming an ascending impulse inside wave
(3)
. We can't exclude a possibility that the instrument may break the maximum of wave
[3]
during the next several days.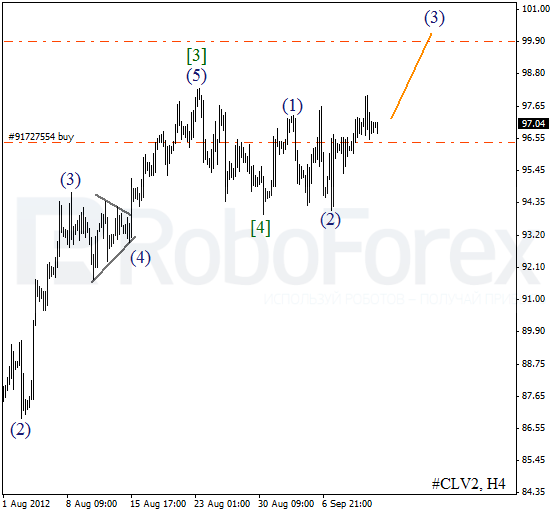 It looks like Oil is forming an
extension
inside wave
3 of (3)
. Earlier wave
(2)
was finished in the form of an irregular correction. In the near term, the price is expected to start moving upwards. The target for the bulls is at the level of $100 p/b.