Dear Clients and Partners,
We're informing you that on May 1st, 2018, the login procedure in cTrader will be changed. Starting from the specified date, you can only use e-mail and password from your cTrader ID (cTID) to log into the cTrader trading terminal. The combination "Trading account + Password" in the sign-in form will be deactivated.
If you already have a cTrader ID, you need to use it to log into the terminal and check whether all your trading accounts are displayed on the list of accounts linked to your cTID. This list is located in the account selection panel on the left side of the screen.
If any of your accounts does not appear on the list, you need to do the following:
Click "Trading Accounts" in the account selection panel;
In the dialog window, enter your account number and password from it manually.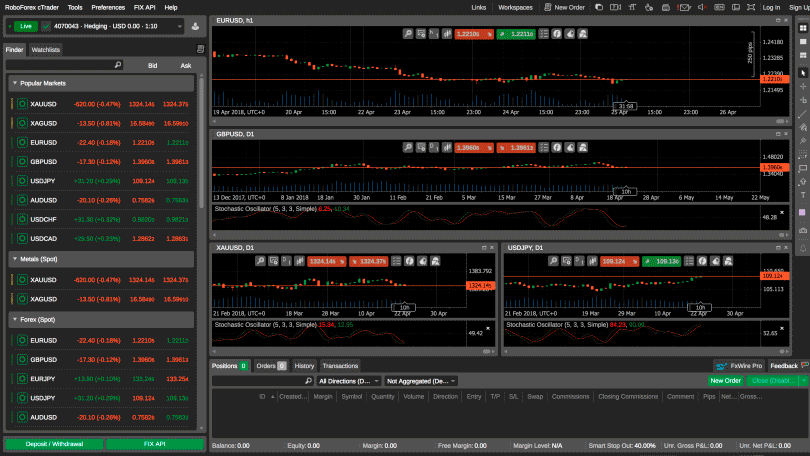 If you do not have a cTrader ID yet, you need to create it through the registration form at ct.roboforex.com, entering your E-mail and creating a password to log in. All trading accounts that you used previously through this browser will be automatically attached to your new cTID. If any of your accounts are not on the list, link them to your cTID as specified above.
If you do not have cTrader ID on May 1st, it will be created for you automatically with the e-mail you specified when registering your Members Area, and all your cTrader accounts will be linked to your cTID. You will receive a password for cTID in an email that will be sent from the cTrader platform to your E-mail.
Sincerely,
RoboForex Team