Dear Clients and Partners!
We're pleased to announce another update of Umstel terminal, which will provide you with even more opportunities for trading and managing your orders. New features of Umstel terminal are:
"Close All" button, which enables closing a net position in the instrument with a single order. It will allow you to:

Save commission and time when closing several positions.
Close a position partially without losing commission.

More than 170 new CFDs on German and Swiss stocks:

Spreads from 0.000.
Commission (German stocks) from 0.09% (minimum is 2.8 EUR).
Commission (Swiss stocks) from 0.10% (minimum is 7.0 CHF).
Leverage is 1:20.

Free online course on trading on the American stock market.

Integration of the trading robots builder into the terminal in the near future. No advanced programming knowledge and skills are required from you to use the builder. It will allow you to:

Create algorithms for trading American and German stocks, indices, and ETFs.
Backtest strategies using existing data.
Start and control strategies.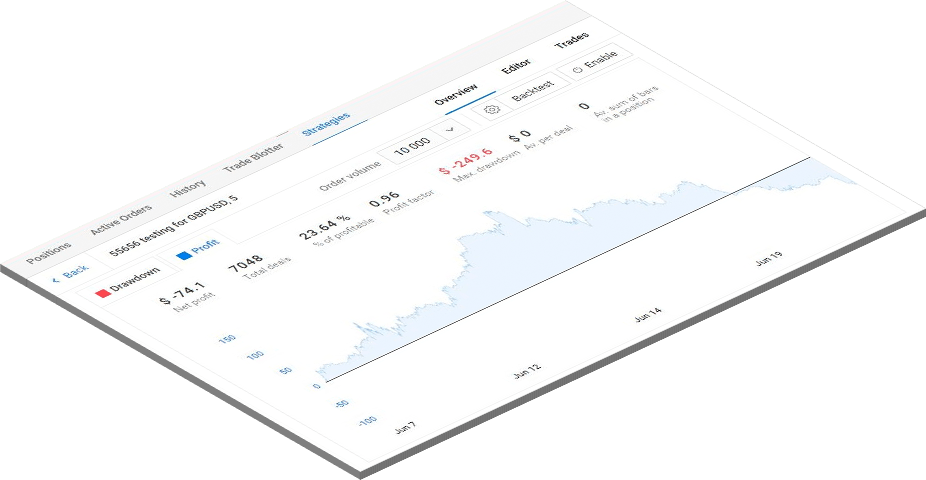 Haven't tried RoboForex Stocks and Umstel trading platform yet?
Then you have an excellent opportunity to learn all peculiarities of the project by opening a free demo account and testing trading more than 8,400 instruments in real conditions!
Sincerely,
RoboForex