Analysis for March 26th, 2014

EUR USD, "Euro vs US Dollar"
Eurodollar is moving downwards very slowly. Target is still at level of 1.3725. If later price rebounds from it, pair may start new and more serious correction. So far, in order to decrease the risks I've moved stop on my short order to the level, where it was opened.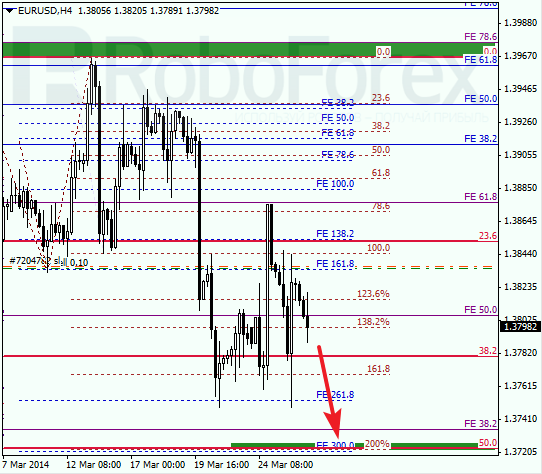 Earlier local correction reached level of 61.8% inside temporary fibo-zone. We should note, that if later pair breaks four lower fibo levels downwards, current descending movement may turn out to be new descending trend.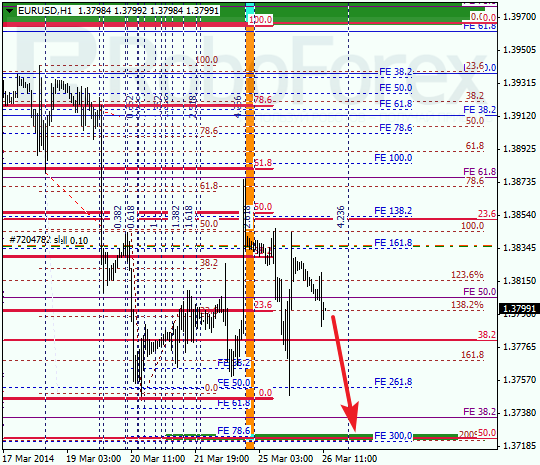 USD CHF, "US Dollar vs Swiss Franc"
Yesterday bulls broke maximum, but couldn't stay above it for a long time. Stop on my buy order is already in the black and later I expect price to reach upper fibo levels. Most likely, market will rebound from them and bears will start new correction, at least.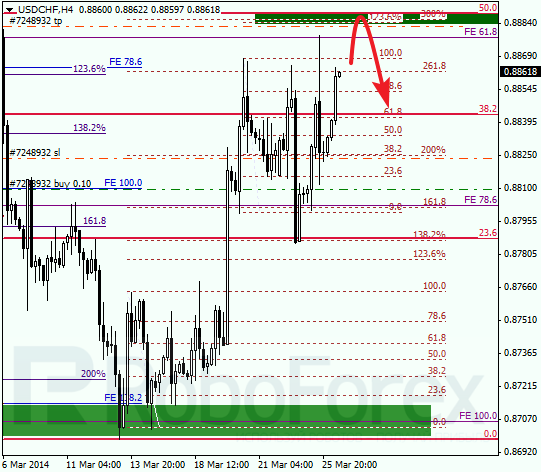 As we can see at H1 chart, price is getting closer to temporary fibo-zone. Earlier market rebounded from local level of 50%. Probably, during the day pair may reach new maximum, where I'm planning to close my order.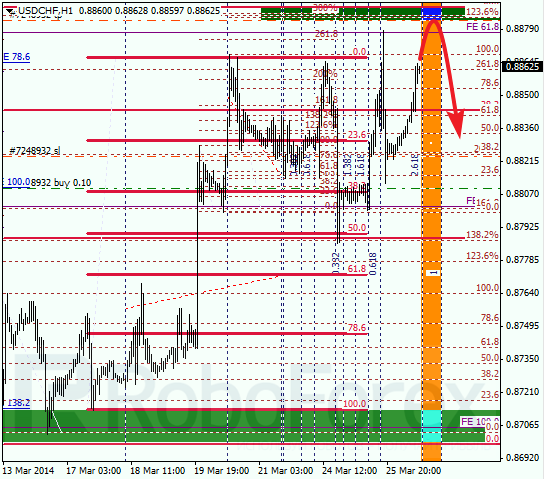 RoboForex Analytical Department