Analysis for April 8th, 2013

EUR/USD
The EUR/USD currency pair is still being corrected. Most likely, in the nearest future the pair will continue moving towards the level of 38.2%. If the price rebounds from this level, the pair may make reverse.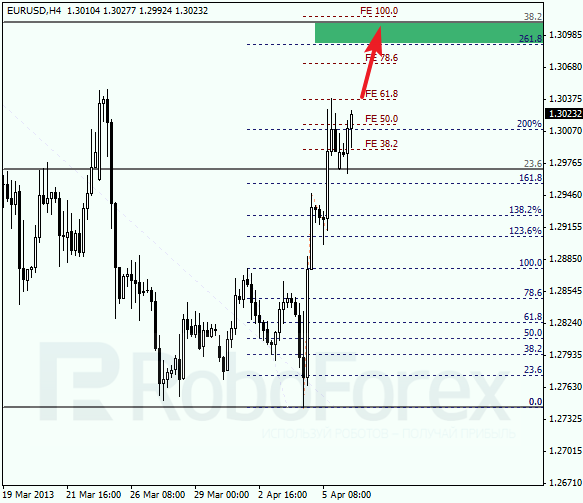 At the H1 chart, the pair is moving inside a local up-trend. It looks like the price is going to continue growing up towards the level of 1.3100, where there are several fibo-levels at the same time. According to the analysis of temporary fibo-zones, the pair is expected to reach the target area by the end of the day.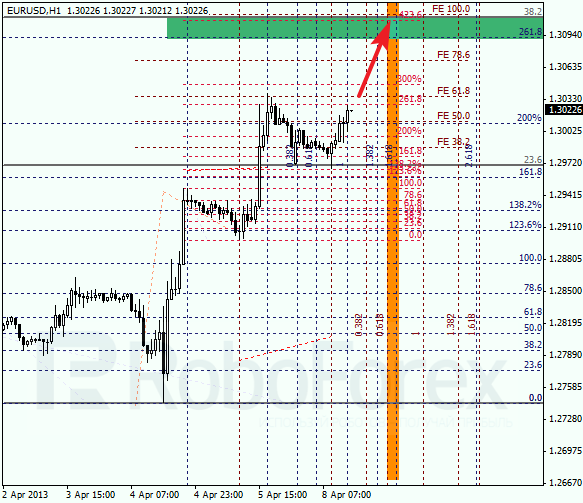 USD/CHF
Franc is still moving downwards, just as we expected. The target of this descending correction is the level of 50%, where Take Profit on my sell order is placed. If the pair rebounds from this level, the price will start a new ascending movement.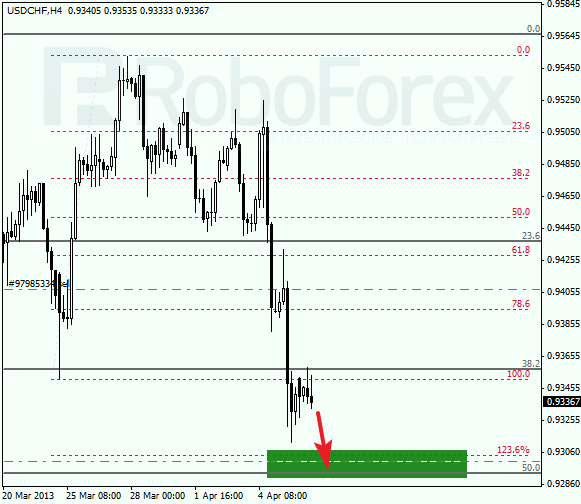 At the H1 chart, we can see that there are several fibo-levels near the level of 0.9300. Temporary time zones indicate that the price may reach predicted target levels during the next several hours. However, this movement is a correction, so I decided not to open more orders.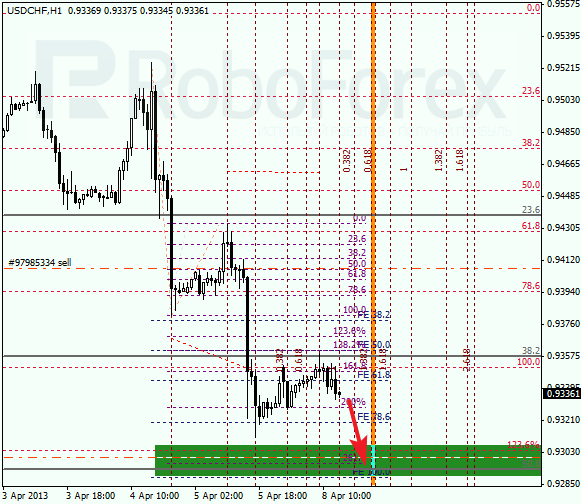 RoboForex Analytical Department