Analysis for June 3rd, 2014

EUR USD, "Euro vs US Dollar"
Yesterday Euro got very close to local minimum, but couldn't break it. Most likely, after local correction, bears will try to break it once again. It looks like Eurodollar is going to reach the next group of fibo-levels at 1.3520 – 1.3505 during the next several days. If later pair breaks this target area, instrument will continue moving downwards.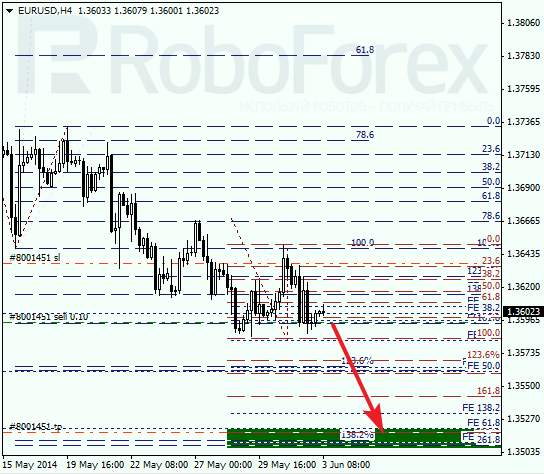 As we can see at H1 chart, there are several additional local fibo-levels near lower targets. According to analysis of temporary fibo-zones, price may reach this target area during the next several days. On Monday, I opened sell order; stop is a bit higher than local maximum.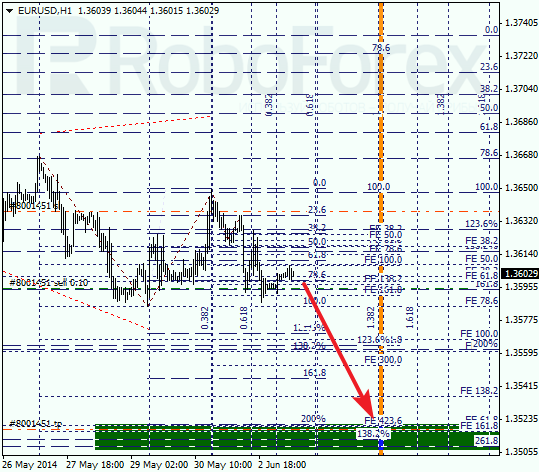 USD CHF, "US Dollar vs Swiss Franc"
Franc broke its maximum and also started ne correction. Possibly, price may reach new maximum during the day. Main target is the group of upper fibo-levels at 0.9045 – 0.9040.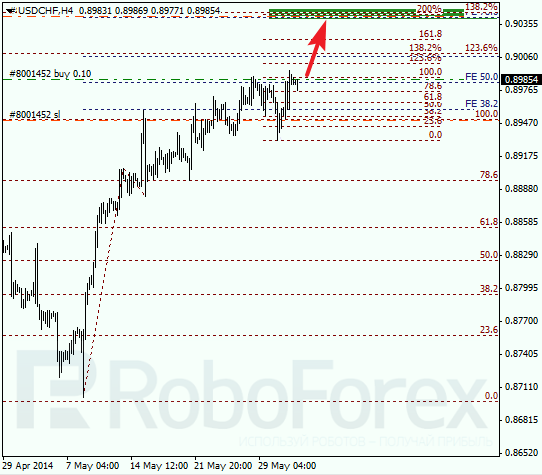 At H1 chart, pair is being corrected. However, according to analysis of temporary fibo-zones, current target area may be reached by the middle of the week. If later price rebounds from it, market may start new correction.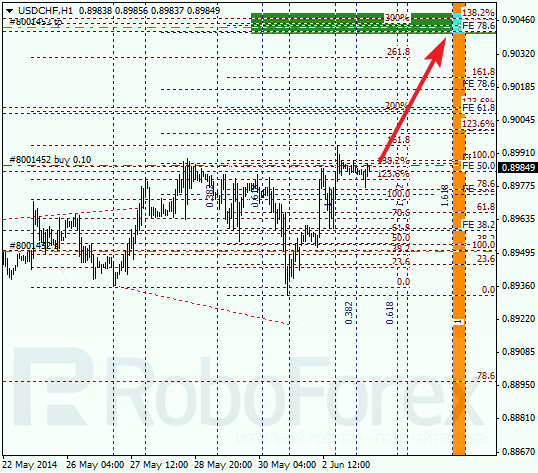 RoboForex Analytical Department