Analysis for August 16th, 2013

EUR/USD
Yesterday the bulls made a fast ascending movement. During the previous a correction, I opened a short-term buy order. The target is in the area formed by three fibo-levels, 61.8%, 123.6%, and 38.2%. I'll move the stop to the level where the order was opened, as soon as the price breaks the maximum.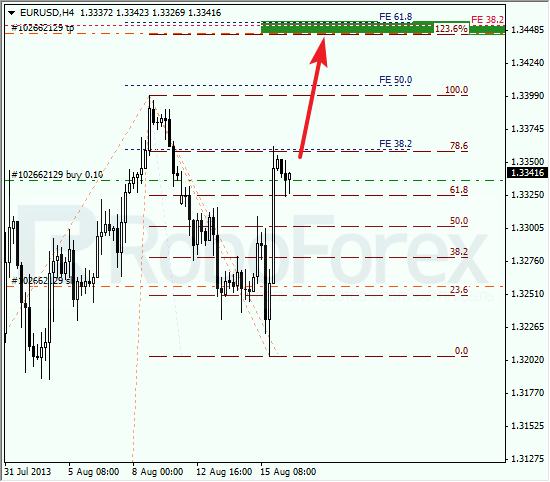 At the H1 chart, we can see additional fibo-levels in the target area, which makes it even more important. According to the analysis of the temporary fibo-zones, the predicted targets may be reached in the beginning of the next week.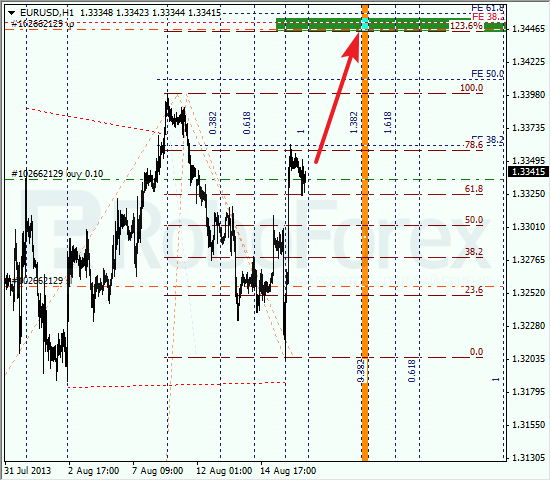 USD/CHF
The bears took control over Franc again. The main target for them is at the level of 78.6%, where there are several additional fibo-levels. If the pair rebounds from this level, the price may start a new ascending movement.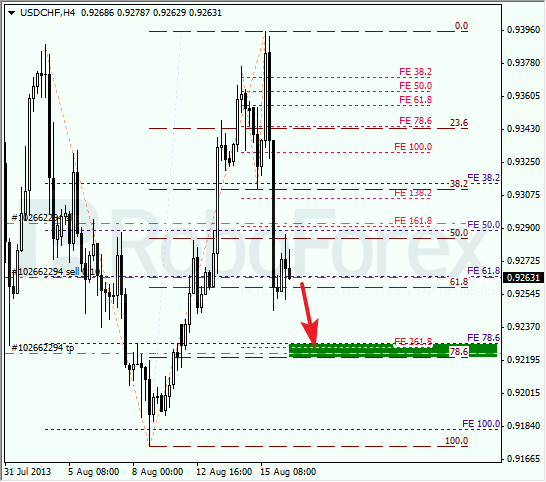 As we can see at the H1 chart, the correction is taking place, during which I opened a short-term sell order. The stop is placed a bit above a local maximum. We can't exclude a possibility that the price rmay break the minimum during the day.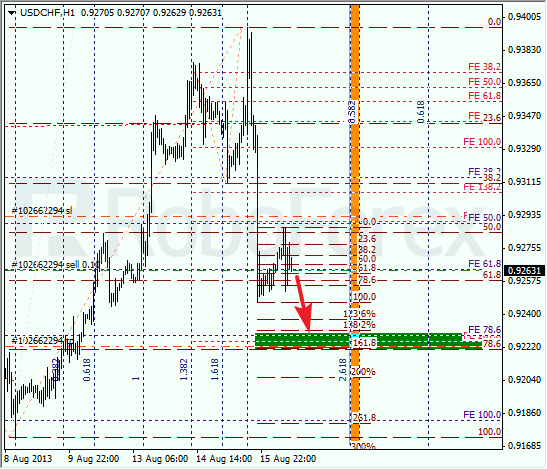 RoboForex Analytical Department