Analysis for September 26th, 2013

EUR/USD
The EUR/USD currency pair is trying to start a new ascending movement. The target for the bulls is still in the area formed by the levels of 78.6%, 138.2%, and 161.8%. If later the price rebounds from these levels, the pair may start a deeper correction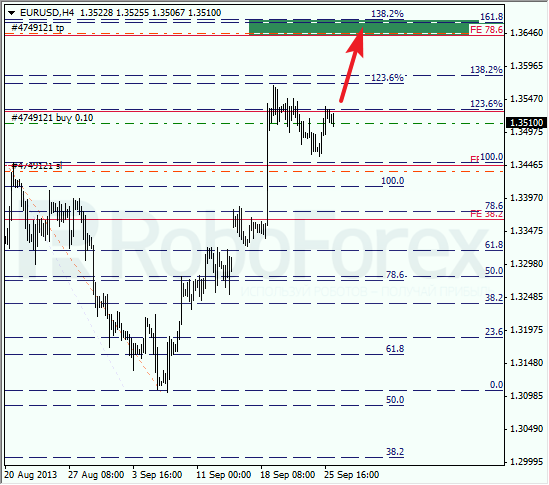 At the H1 chart we can see, the temporary fibo-zones indicated a reverse and a new ascending movement. We can't exclude a possibility that the price may break the maximum during the day. I'll move the stop into the black as soon as the pair starts moving upwards.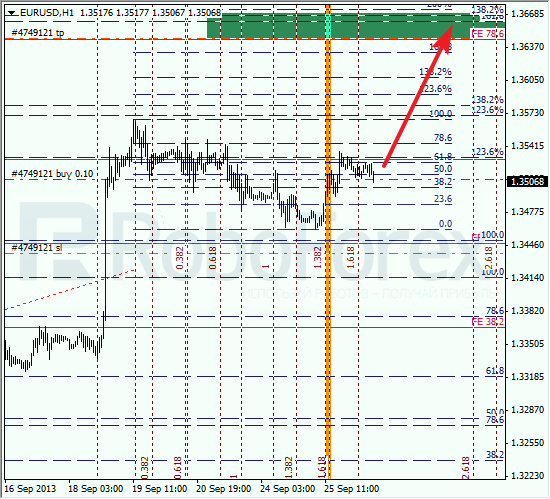 USD/CHF
Franc is starting a new descending movement, but the price hasn't left the trading range yet, inside which it has been moving over the last week. I'm planning to increase my short position as the bears continue pushing the price towards the target area.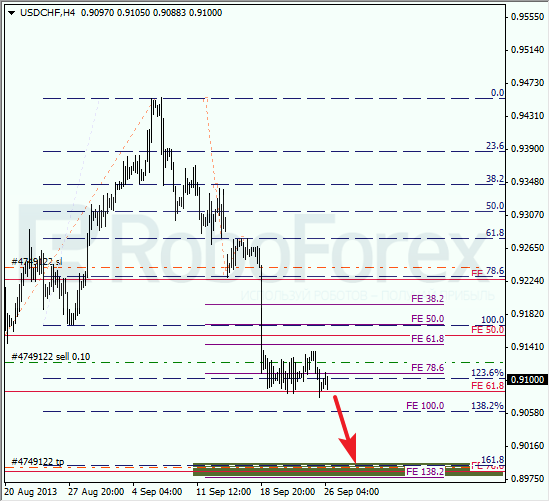 Yesterday the pair broke the minimum, but then started a new correction. According to the temporary fibo-zones, the predicted targets may be reached by the end of the week. After reaching them, Franc may start a new correction.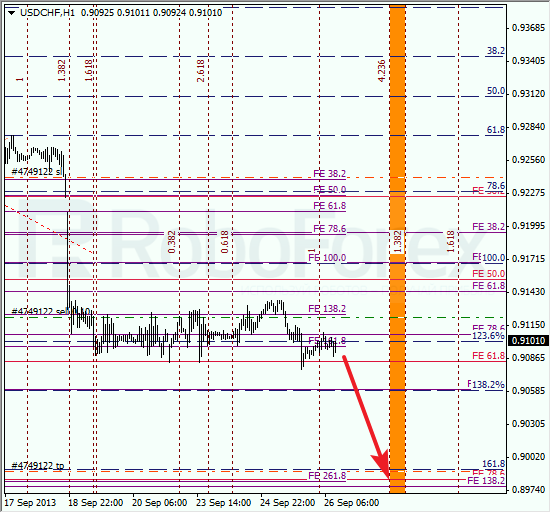 RoboForex Analytical Department