Analysis for November 7th, 2013

EUR/USD
It looks like Euro is about to finish the correction; the market is trying to rebound from the local level of 23.6%. The target for the bears is lower area, where there are three fibo-levels.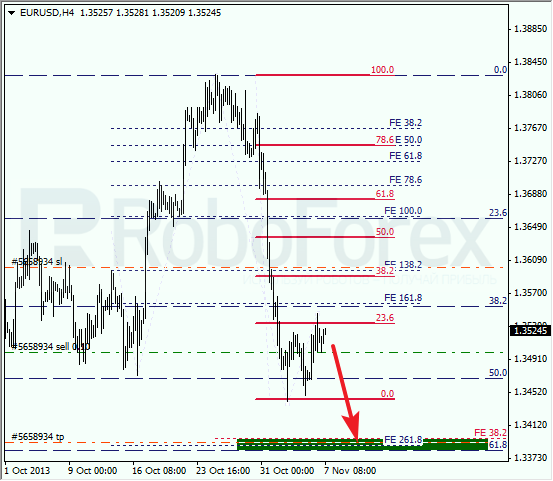 As we can see at the H1 chart, there is one more fibo-level inside target area, 138.2% (correction). According to the analysis of the temporary fibo-zones, the pair may reach its predicted levels by the end of this week.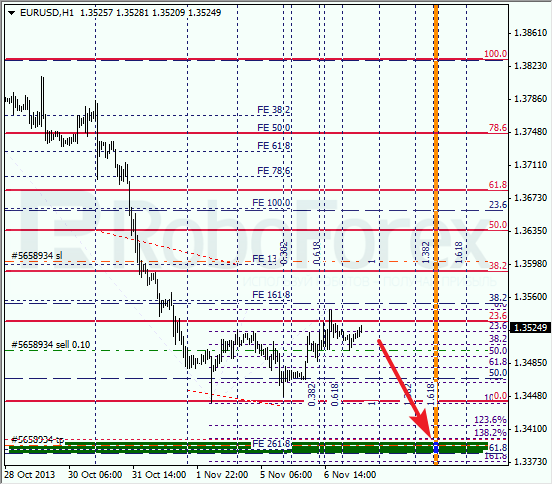 USD/CHF
Franc continues consolidating; the target is still in the area between 61.8% and 138.2%. The price may break the maximum during the day.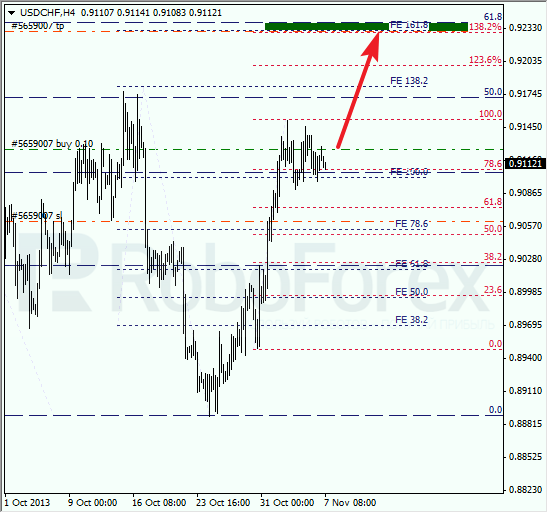 At the H1 chart, the price is approaching temporary fibo-zone. Probably, the correction will stop here. The pair may reach upper levels by the end of the week, so I'm still holding my buy order.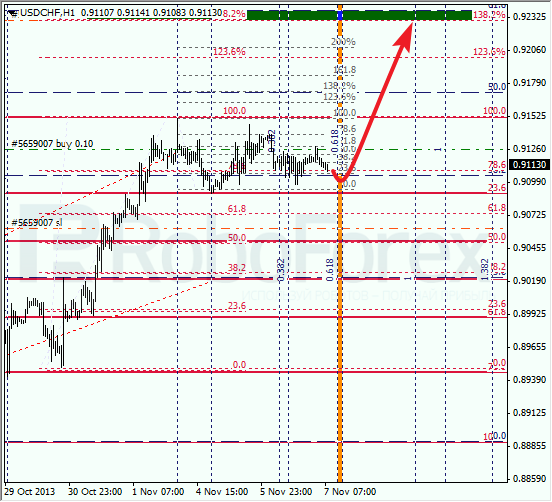 RoboForex Analytical Department