Forecast for January 27th, 2012

EUR/USD
Euro continues growing up, and by the moment it has already reached the resistance level in the area of 1.3185. In order to make a reverse, the price has to form a reversal pattern. If it happens, we should expect Euro to fall down into the area of 1.2926, which is expected to be a starting point of the growth with the target at the level of 1.3752.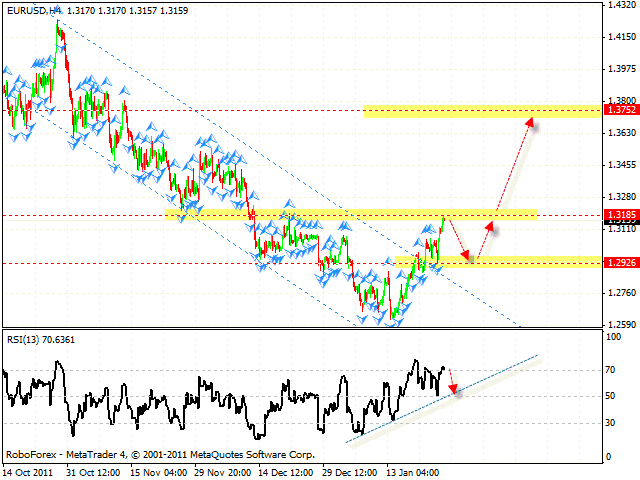 NZD/USD
New Zealand Dollar continues reaching new local maximums. At the moment the RSI indicator is testing the resistance line, we should expect it to rebound from the line and fall down to the level of 0.8075. If the price breaks the channel's lower border, we should expect a much deeper correction.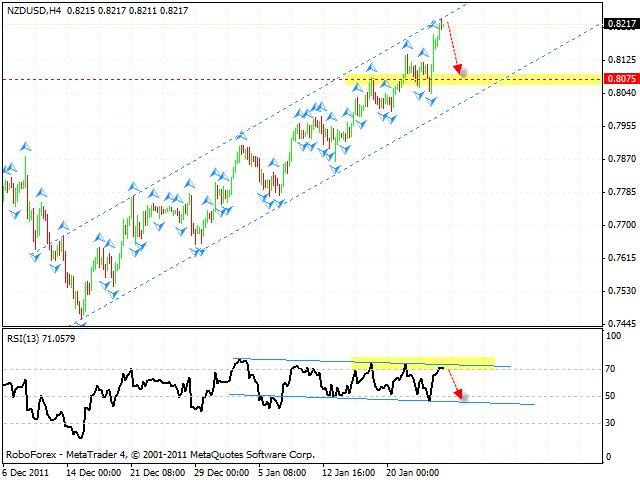 AUD/USD
Australian Dollar continues moving inside the rising pattern, at the moment the price is forming the area for the 4th pivot point. The pair is expected to fall down from the current levels into the area of 1.0225, where one can consider buying it with the tight stop.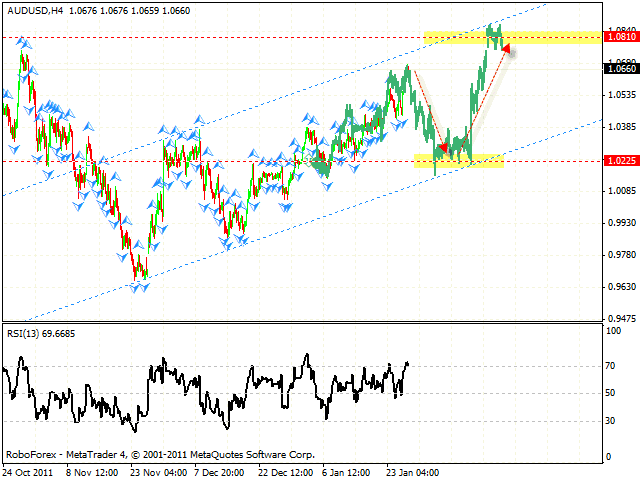 USD/JPY
At the H4 chart of the USD/JPY currency pair we can see the formation of the rising pattern, we should expect the pair to grow up and reach a new local maximum at the level of 78.20. The test of the trend's rising line at the RSI is an additional signal to buy the pair. One can consider buying the pair with the tight stop.