Analysis for March 28th, 2013

EUR/USD
The EUR/USD currency pair renewed its minimums once again. We think today the price may form a correction to test the level of 1.2860 from below and then continue moving downwards to reach the target at 1.2800. Later, in our opinion, after reaching this target, the pair may form any type of reversal pattern and then form a new correction to return to the level of 1.3190.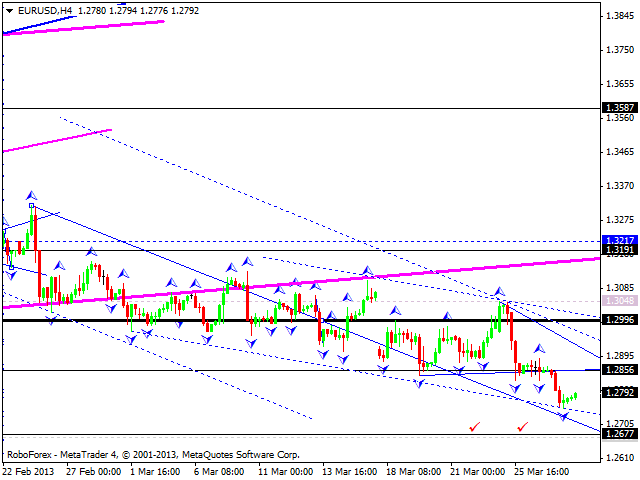 GBP/USD
The GBP/USD currency pair continues a correctional movement. We think today the price may fall down towards the level of 1.5075 and then start forming a new ascending wave. The next local target is at 1.5350.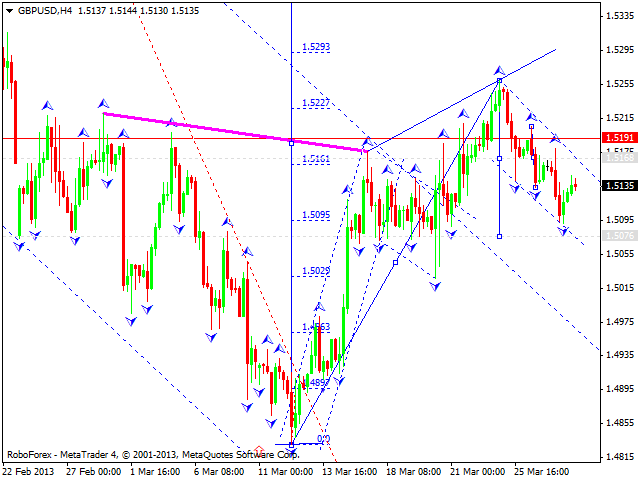 USD/CHF
The USD/CHF currency pair broke its consolidation channel upwards and reached the target at 0.9520. We think today the price may return to test this channel from above and then continue growing up to reach a new top. The next target is at the level of 0.9615.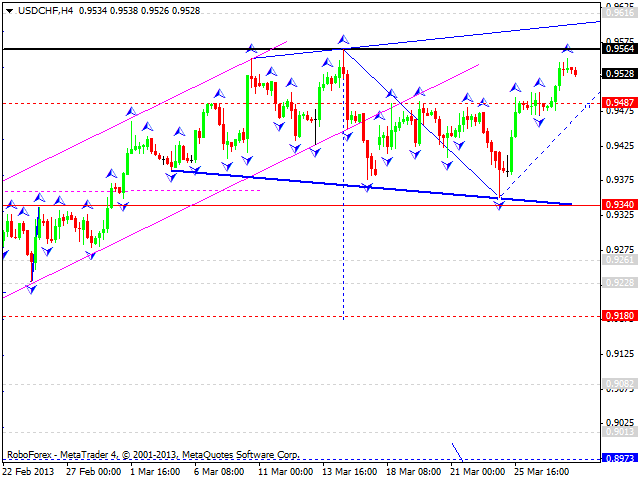 USD/JPY
The USD/JPY currency pair is still being corrected; the target is at 93. We think today the price may reach this target and start forming a reversal pattern for a new ascending movement. The target is at 99.90.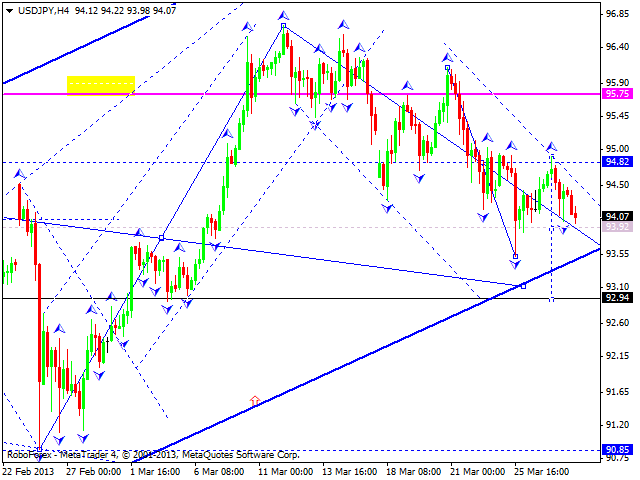 AUD/USD
Australian Dollar completed the first descending impulse and reached a new minimum. We think today the pair may start a consolidation near the current levels. Later, in our opinion, the price may leave this consolidation channel downwards and continue moving towards the target at 1.0370.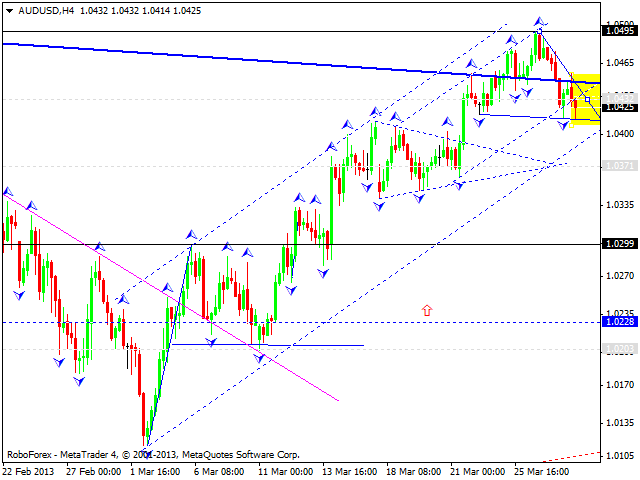 GOLD
Gold is growing up towards the target at 1630. We think today the instrument may form a slight correction towards the level of 1600 and then start a new ascending structure to reach the level of 1646. This may be the end of this correction. Later, in our opinion, the price may continue falling down towards the target at 1525.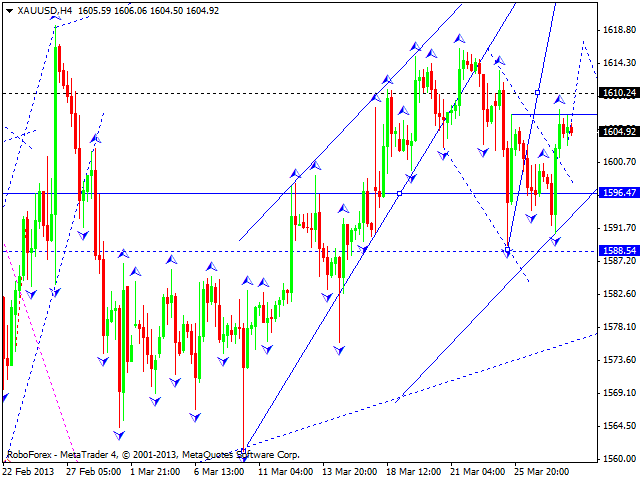 RoboForex Analytical Department