Analysis for June 16th, 2014

EUR USD, "Euro vs US Dollar"
EURUSD continues to hold within a bullish structure, violation of level 1.3576 will possibly confirm existing trend and lead to ascending impulse with target around 1.4100. One of possible scenarios – liquidation to the downside with a new low, then rally to the upside.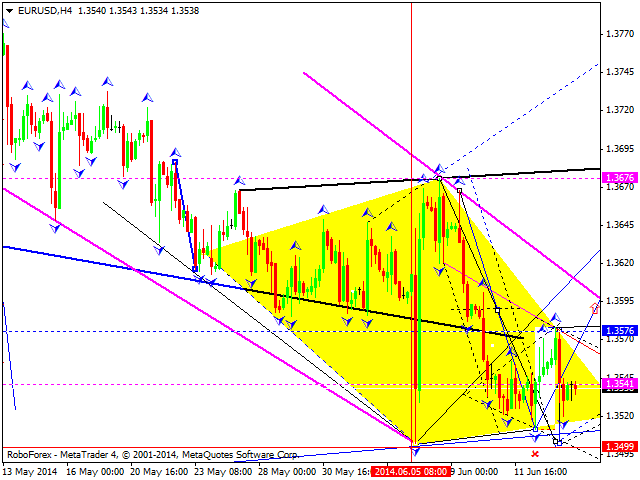 GBP USD, "British pound vs US Dollar"
GBPUSD is attempting to continue ascending trend, bullish structure becomes elongated. We anticipate 1.7110 as possible target, after reaching this level more solid correction can follow, up to 1.6550 level. After that price can reach 1.7730 or higher.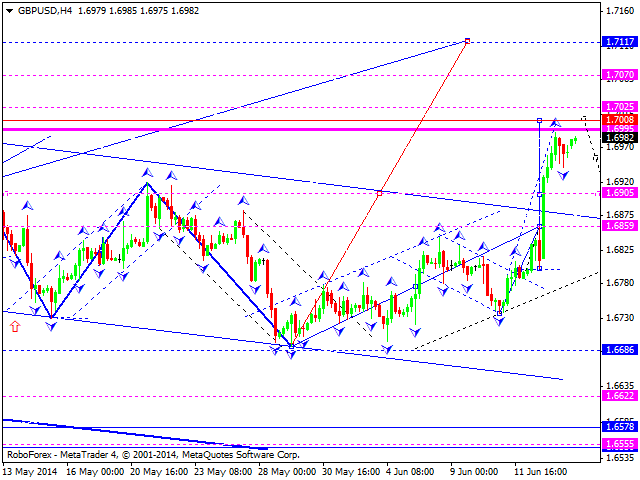 USD CHF, "US Dollar vs Swiss Franc"
USDCHF is developing within bearish structure. We assume this structure as a part of descending trend with targets of 0.8300 or lower. As possible alternative, price can first rally to 0.9020 area, then reverse and resume descending trend.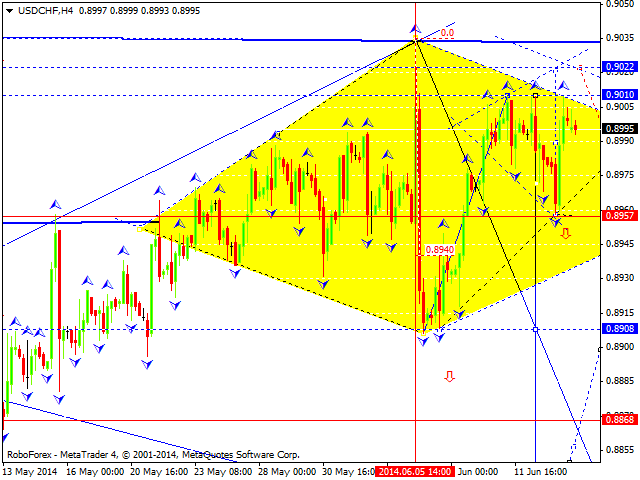 USD JPY, "US Dollar vs Japanese Yen"
USDJPY continues to decline. We assume that 3
rd
wave will be continued with targets on 99.30 or lower. In the present time, 100.50 is considered to be a short-term target. We do not exclude that first 102.20 area will be revisited, and main trend will be resumed only after that.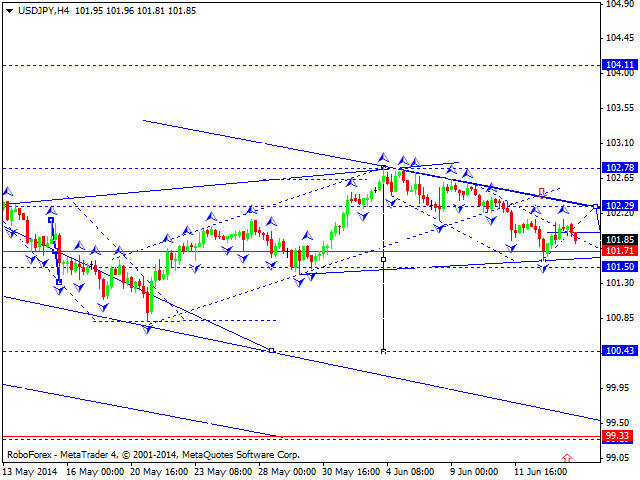 AUD USD, "Australian dollar vs US dollar"
AUDUSD continues to build elongated bullish structure with possible target of 0.9460 or higher. Pullback to 0.9265 is possible.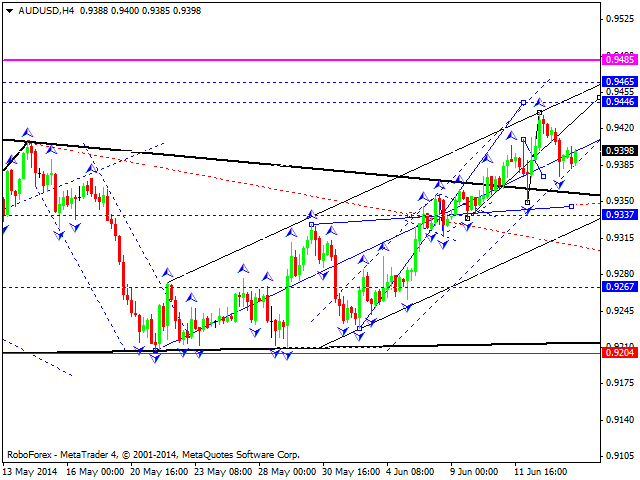 USD RUB, "US Dollar vs Russian Rouble"
Russian rouble is headed to 33.94 according to our view. This level can be revisited as soon as today, then it may be heading to 35.00 area. After that we expect another descending wave with target of 33.20 or lower. In case it happens, it might be the final stage of the correctional phase. After that we will expect price to go to 38.50.


XAU USD, "Gold vs US Dollar"
Gold had crossed 1282 level as a result of the recent bullish structure. Correctional phase can follow with target of 1208 or lower. Then bullish structure can develop with retest of higher border of the triangle. 1360 area is considered to be a target.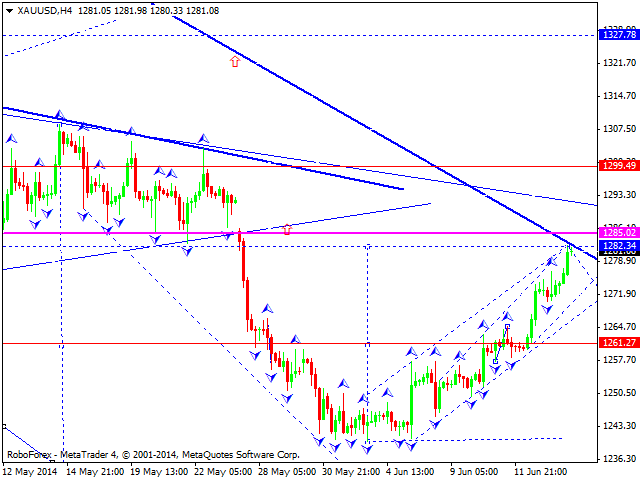 RoboForex Analytical Department