Forecast for July 20th, 2011

EUR/USD
The EUR/USD currency pair is testing the "triangle's" broken border for the second time, we should expect the price to rebound from it and start moving downwards. The price testing the trend's descending line at the RSI is an additional signal to sell the pair. The target of the fall is the area of 1.3975, the stop must be above 1.4230.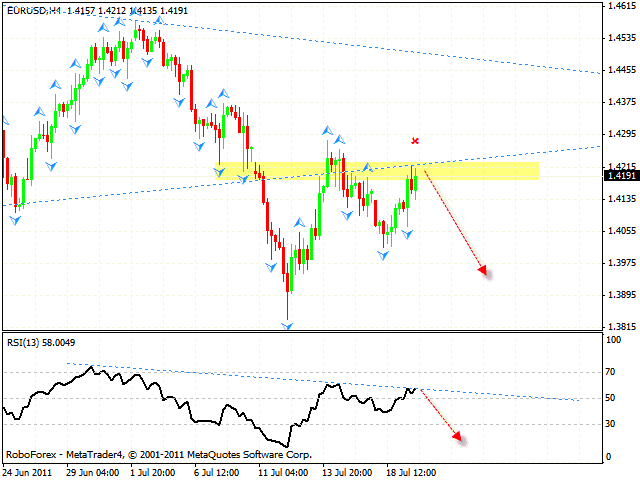 GBP/USD
At shorter periods of time we have "head & shoulders" reversal pattern with the final target in the area of 1.6043. One can consider selling the pair at current prices with the stop above 1.6160. We recommend you to increase the amount of short positions only after the price breaks the level of 1.6100.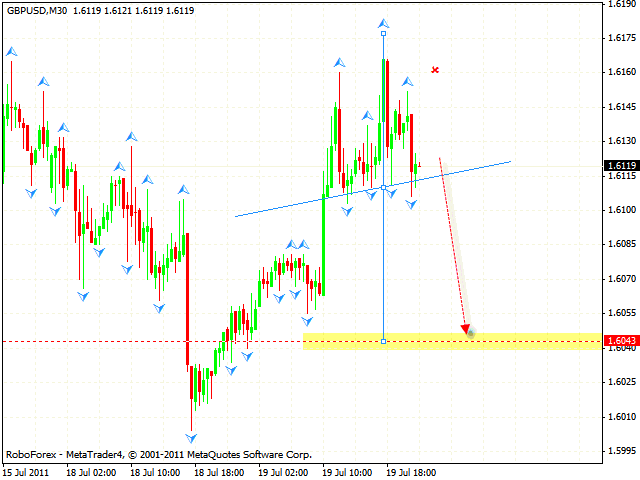 AUD/USD
Australian Dollar is moving inside the rising channel, at the moment we should expect the price to test the level of 1.0770. This level may be a starting point of the descending movement to the channel's lower border in the area of 1.0545. But if the price breaks the rising channel's upper border and leaves it, this case scenario will be cancelled.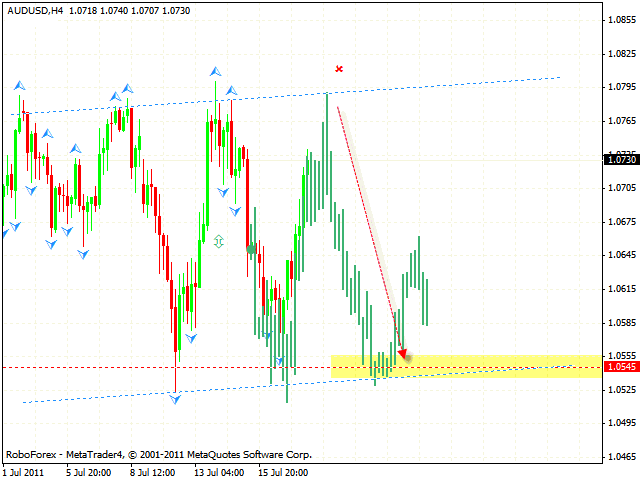 Oil
At the H4 chart of OIL we have "triangle" pattern forming, which is a pattern of continued trend. We may expect the price to grow into the area of 102.75, and consider buying the instrument with the stop below 97. But if the pattern is broken downwards, this case scenario will be cancelled.