Analysis for August 05th, 2014

EUR USD, "Euro vs US Dollar"
EURUSD is probably trading inside the ascending wave. For today I expect continuation of the growth with 1.3450 as a target. After that I will watch for correctional move to 1.3410. In case it happens, I will watch for «head and shoulders» pattern in order to spot a reversal. Potential of such patterns allows to project target at 1.3580.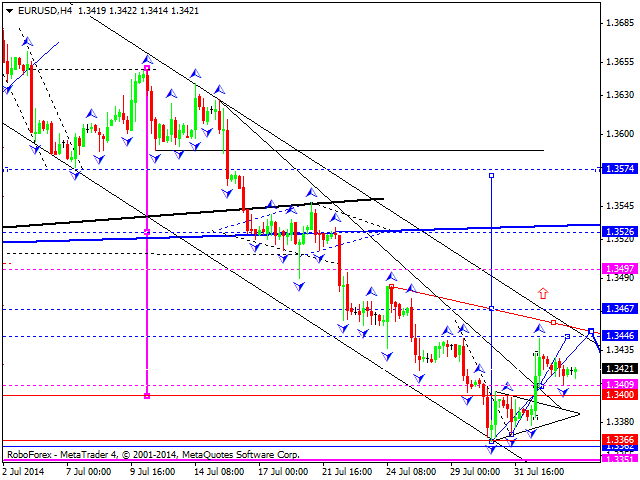 GBP USD, "British pound vs US Dollar"
GBPUSD is probably trying to return to 1.6978. After that, I will not exclude another descending structure with hitting 1.6770
.
In case it happens, I will assume that uptrend has to resume.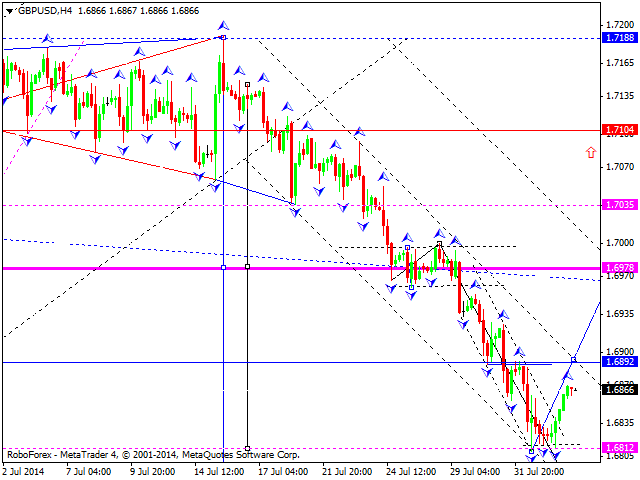 USD CHF ("US Dollar vs Swiss Franc")
USDCHF has corrected inside the second bearish impulse. For today I will expect development of 3
rd
descending impulse with 0.9030 as a target. After that I will expect correctional move and returning to 0.9070. In case it happens, price can visit 0.9039.


USD JPY «US Dollar vs Japanese Yen"
USDCHF continues to move within descending wave with target of 102.30. After this target is hit, I will expect correction to 102.68. In case it happens, downtrend can be resumed with 99.30 as target.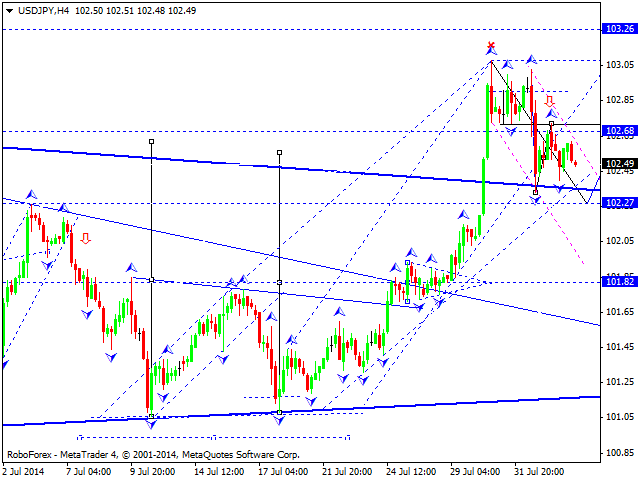 AUD USD, "Australian dollar vs US dollar"
AUDUSD is continuing to move within ascending structure and 0.9335 as target. I assume that 3rd growing wave will develop with visiting 0.9375. After that, decline back to 0.9340 is possible. In case it happens, growth to 0.9400 will be the possible scenario.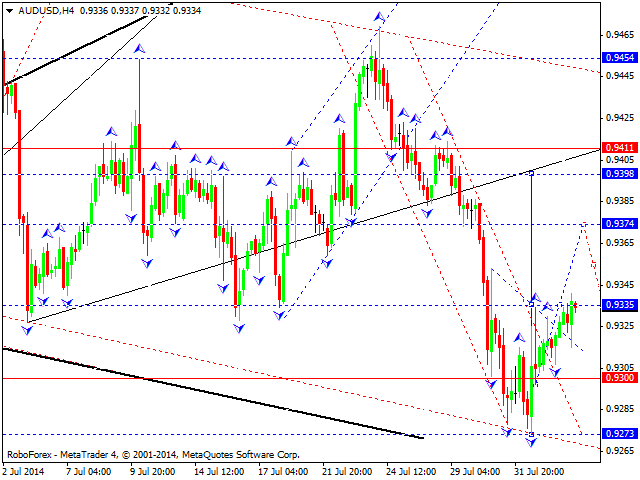 USD RUB (US dollar vs Russian rouble)
Russian rouble continues to trade within narrow consolidation. Price can emerge from this consilodation with hitting 36.00.
After that, I will expect continuation of descending structure with 34.70 as a target.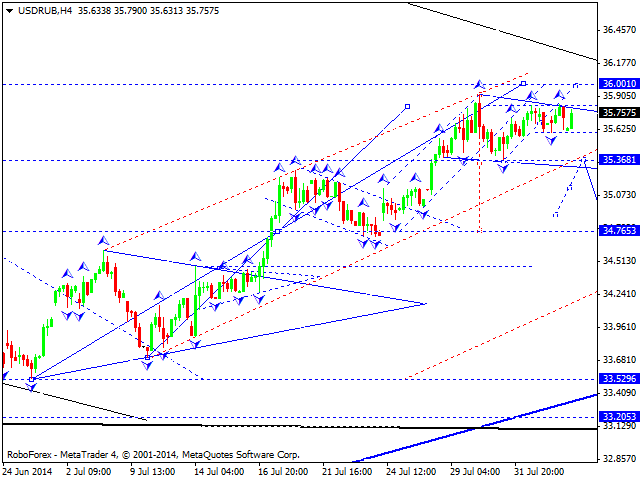 XAU USD ("Gold vs US dollar")
Gold continues to develop within another descending structure. Price can visit 1275, after that I will watch for retracement to 1300. Then, descending structure with 1255 as target is anticipated.


RoboForex Analytical Department