Analysis for October 8th, 2012

EUR/USD
The EUR/USD currency pair is not willing to move downwards. Reaching the target at 1.3040, the price is actively trying to stay near it and find new support levels in order to continue growing up. However, the main structure of the wave implies that Euro may continue falling down to reach 1.2800. Today the pair is expected to breach an ascending channel downwards and continue moving downwards. Most likely, no serious corrections will take place during this descending wave.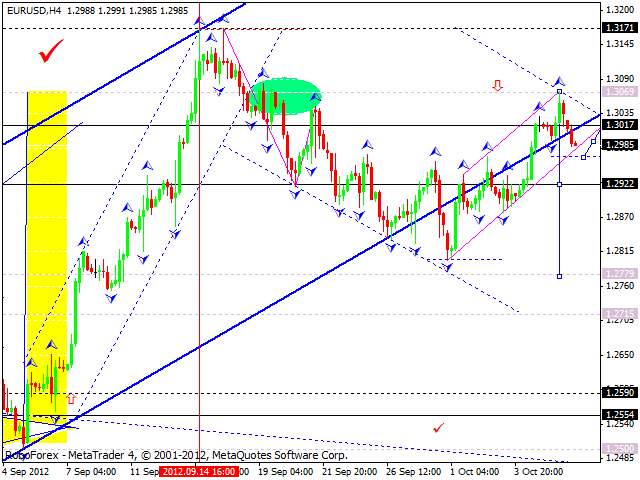 GBP/USD
The GBP/USD currency pair continues moving downwards. Taking into account the fact that the previous wave reached the level of 1.6215, the current descending wave may be considered the fifth one. In this case a predicted target is at 1.6000. Thus we can say that this wave is the first wave of a correction.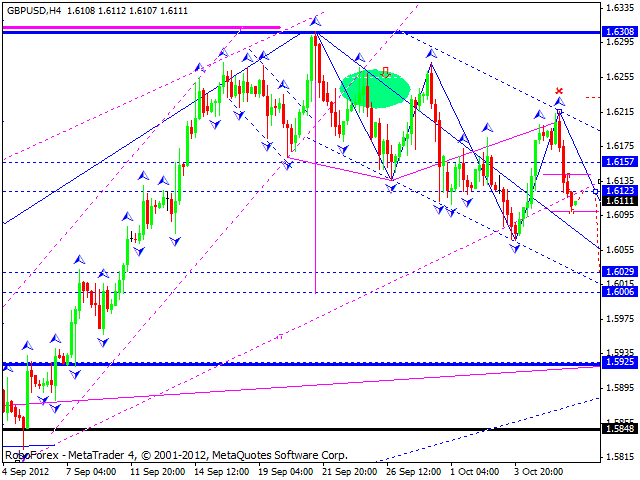 USD/CHF
The USD/CHF currency pair finished a descending wave. Today the price is expected to breach this wave upwards, continue growing up towards the level of 0.9450 and break it. This ascending movement may be completed without any corrections. Thus, the price may form one more ascending wave with local targets at 0.9600.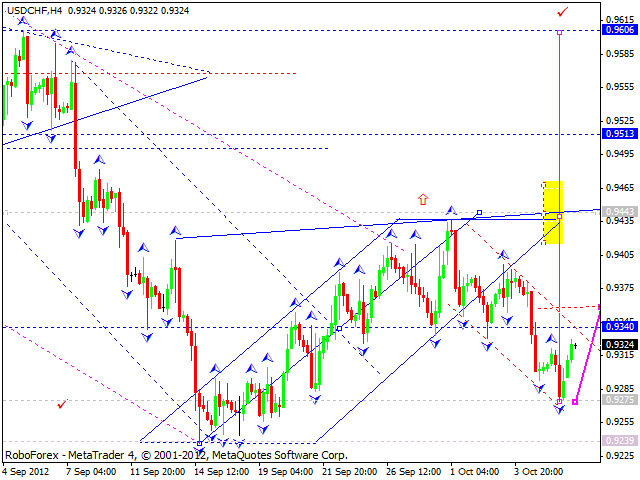 USD/JPY
The USD/JPY currency pair finished an ascending wave, and now it needs to be corrected. The correction is expected to reach 77.70. Today the pair may breach and ascending channel and continue falling down towards 78.30. Later it may move upwards and to the breaching level and the move downwards again.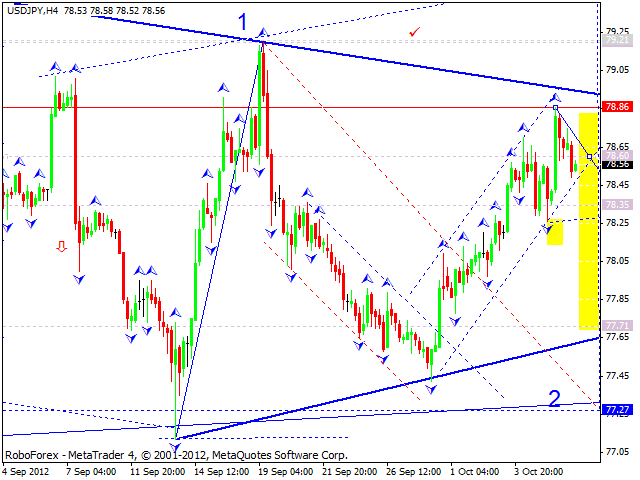 AUD/USD
Australian Dollar couldn't continue an ascending movement. The pair was slightly corrected and reached the target level below. We may assume that the market is going to continue forming this wave with the target at 0.9700. Today the pair is expected to continue falling down towards 1.0085, test 1.0165 from below, and then to continue moving downwards again.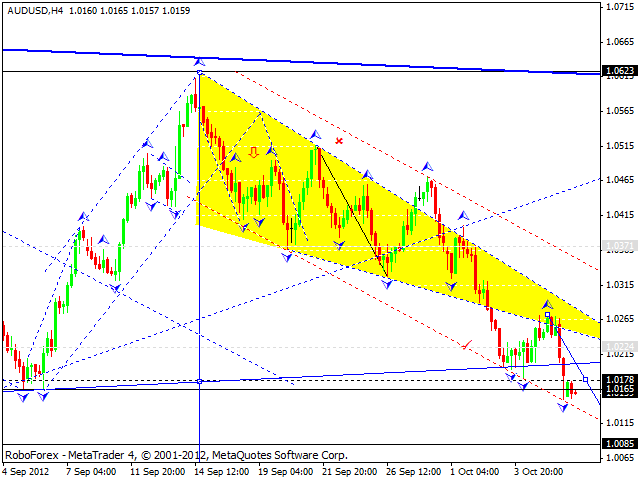 GOLD
Gold started a corrective wave. The market broke the level of 1780, just as we expected, and today it is going to reach 1760. Later the instrument is expected to test 1780 from below and continue falling down towards the target at 1745.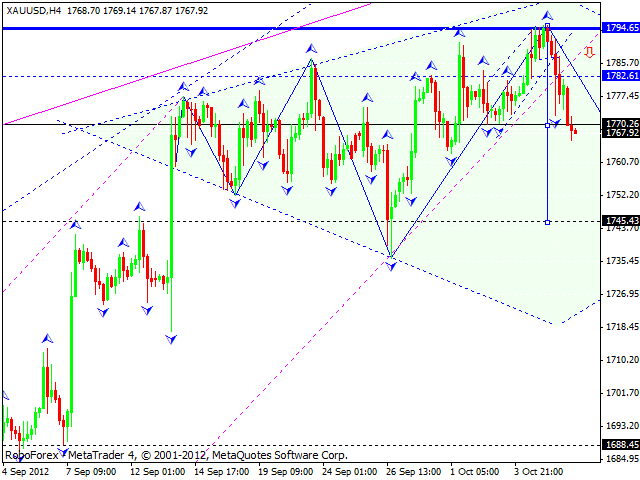 RoboForex Analytical Department