Analysis for October 16th, 2012

EUR/USD
Yesterday the EUR/USD currency pair was moving inside a narrow 50 pips trading range. Today the price has broken this range upwards and we can expect it to form one more ascending wave. A local target is at the level of 1.3050. Later the pair may move downwards and reach the target at 1.2950. The structure of this wave implies that in the future the price may start growing up again and reach the target at 1.3100.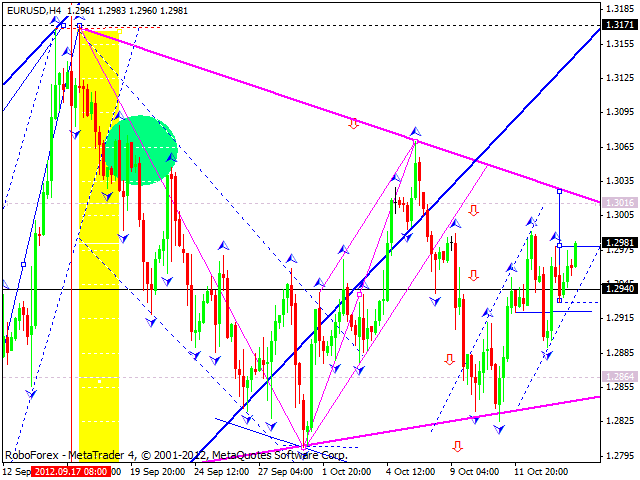 GBP/USD
The GBP/USD currency pair is trying to break the upper border and continue a corrective movement inside the third ascending wave. A predicted target for breaking is at 1.6140, later it will be specified.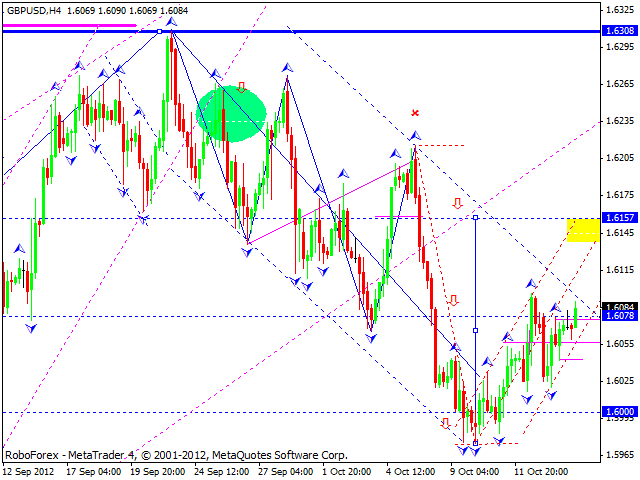 USD/CHF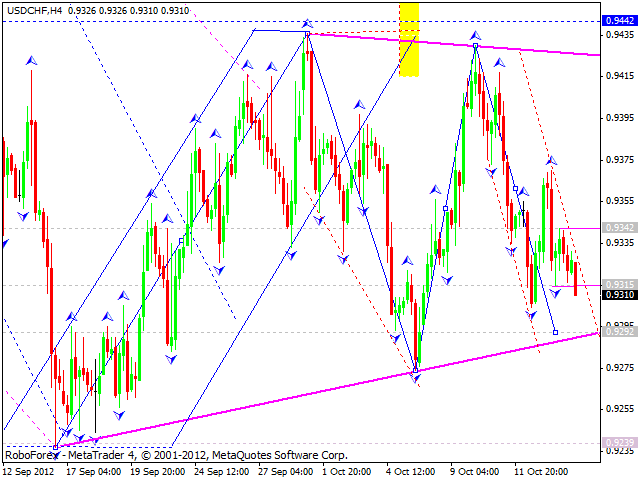 USD/JPY
The USD/JPY currency pair continues forming one more ascending wave, we can see that the price broke "triangle's" upper border. Today the pair is expected to return to 78.60 and then continue growing up and reach 79.20, but not very fast. Later the price may be technically corrected and return to the level of 78.60.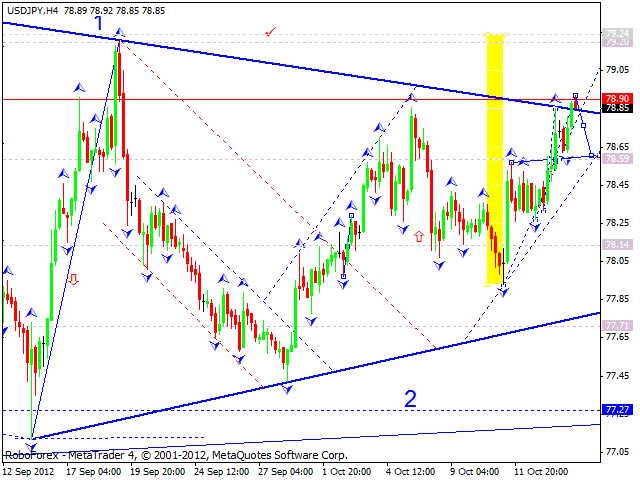 AUD/USD
Australian Dollar broke a descending wave, the target of the third wave is at 1.03440. Later the pair may be corrected to the breaking point and then start growing up towards the level of 1.0420.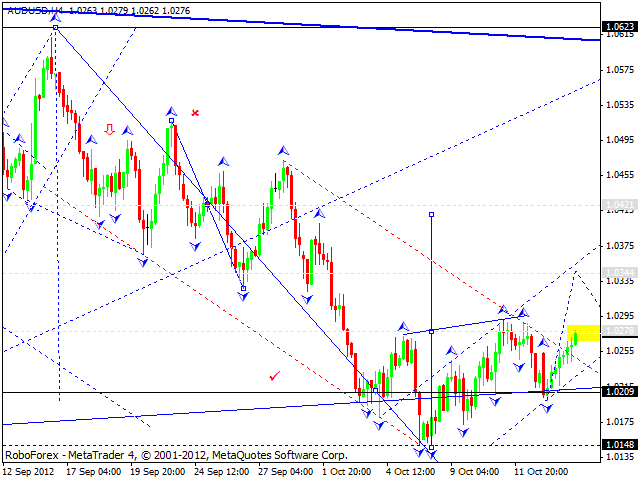 GOLD
Gold is starting to move upwards. Today the instrument is expected to test the level of 1770 from below and then to be corrected towards 1750. This movement may be the third ascending wave with the target at 1780. Later we can expect a more serious descending correction towards the level of 1690.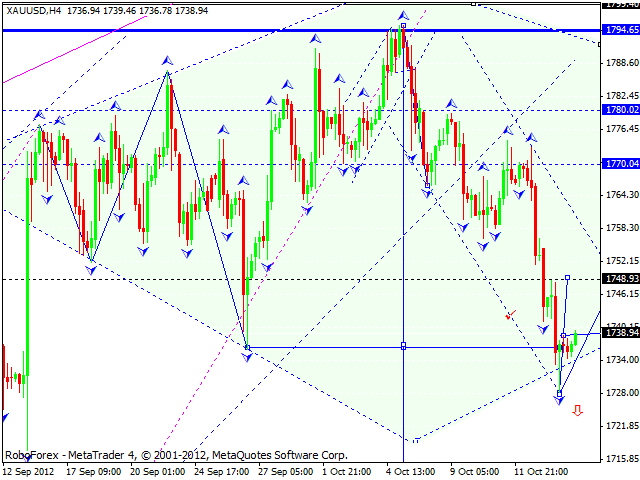 RoboForex Analytical Department