Analysis for October 22nd, 2012

EUR/USD
The EUR/USD currency pair continues moving downwards. Today the price is expected to return and test the level of 1.3037 from below. Later we can expect the pair to continue falling down towards 1.2995.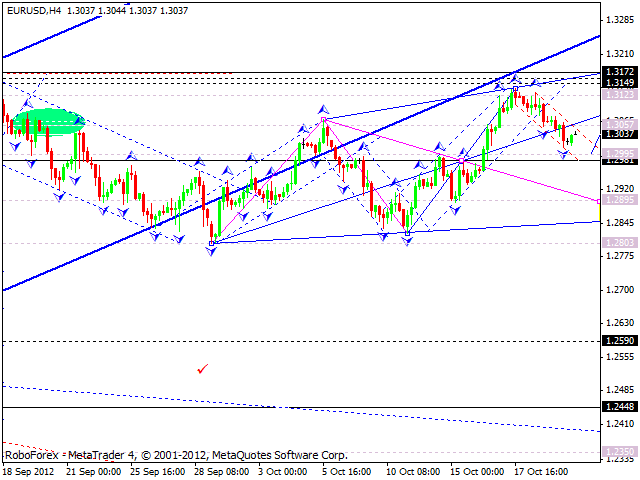 GBP/USD
The GBP/USD currency pair also continues moving downwards. Near the level of 1.6050 we can see a continuation pattern. Today we can expect the price to continue falling down towards the target at 1.5930.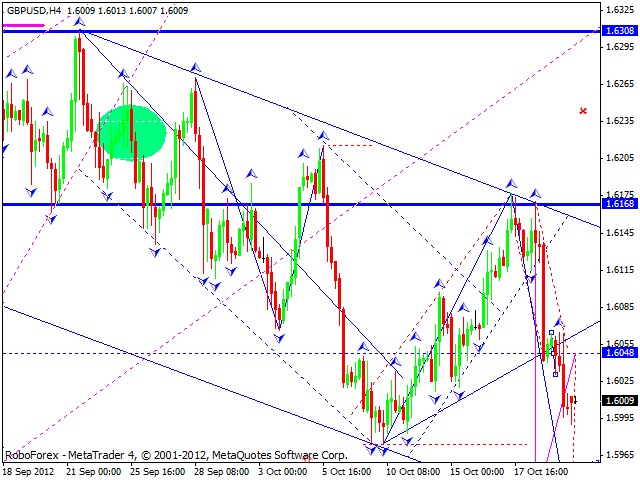 USD/CHF
The USD/CHF currency pair reached the target of the growth. The structure of this wave implies that the price may continue growing up. Today the pair is expected to fall down a bit towards the level of 0.9265, then move upwards again and reach the target at 0.9315.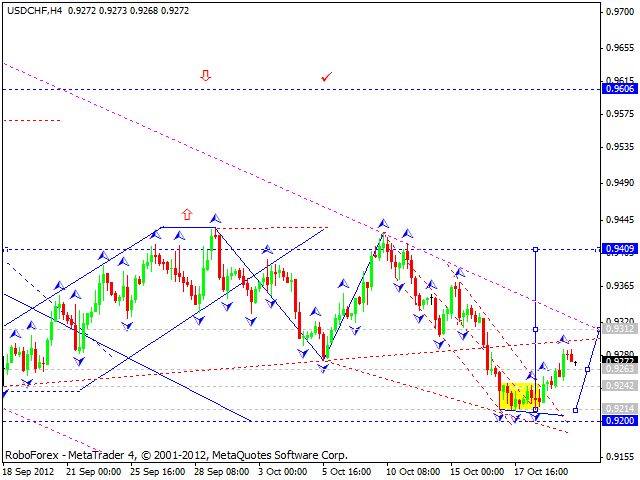 USD/JPY
The USD/JPY currency pair is making a trading range even narrower, the price is forming another continuation pattern, the third ascending wave. The next target is at the level of 79.80, and the one after that is at 80.00.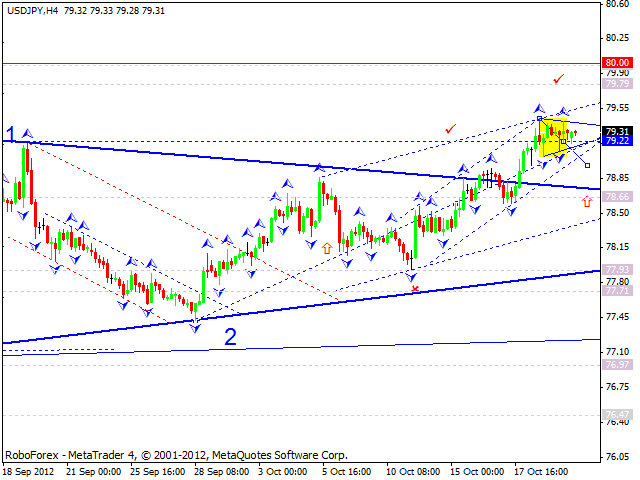 AUD/USD
Last Friday Australian Dollar reached a deep target of the growth, at the moment the price is still moving downwards and starting to form a continuation pattern inside the current descending trend. The level of 1.3018 may help us to define a future target, which is probably at 1.0227. Later we can expect a slight consolidation and the price to continue moving downwards.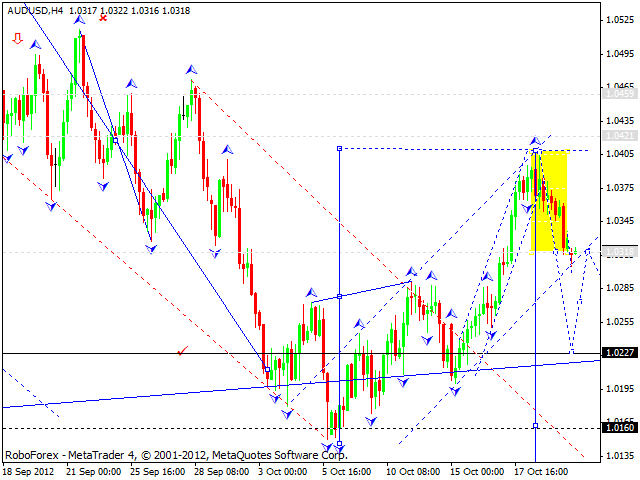 GOLD
Last Friday Gold couldn't start forming another ascending impulse, the market continued moving downwards and reached the lows of the first wave. The price is expected to form "head & shoulders" reversal pattern with the target at the level of 1670. Currently the instrument is forming the central part of a continuation pattern. The first is at 1712. Later Gold is expected to return and test the level of 1723 from below.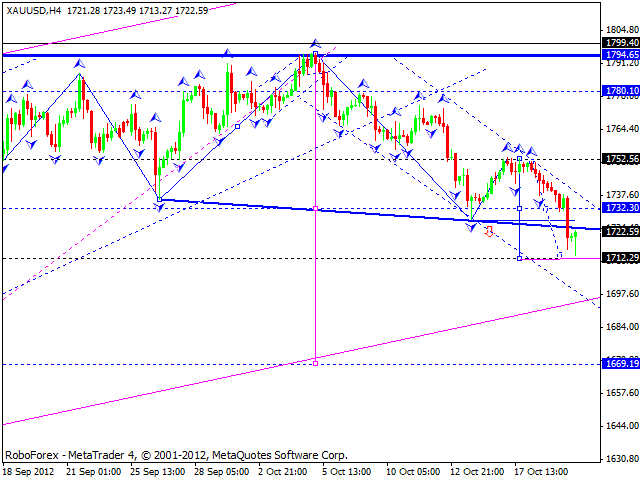 RoboForex Analytical Department