Analysis for October 29th, 2012

EUR/USD
The EUR/USD currency pair is moving inside the descending channel. Last week the market couldn't reach the target of this wave. On Friday the price tried to start growing up, but today we can see that it rebounded from the level of 1.2945 and is moving towards the target at 1.2870. Later the pair may return to 1.2945 and test the level of 1.3002 from below.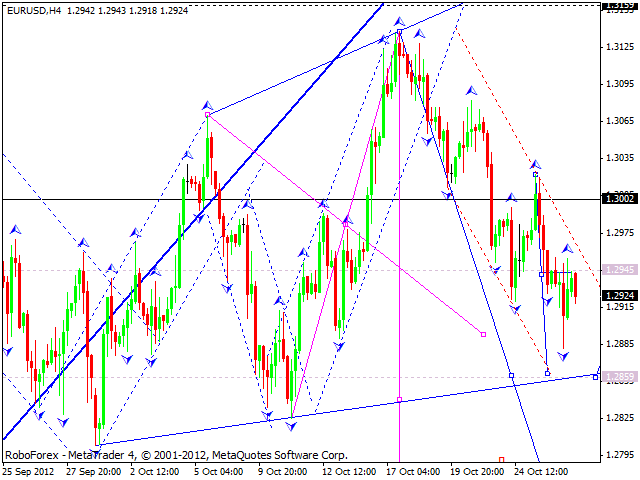 GBP/USD
The GBP/USD currency pair started moving downwards. Today the price is expected to break the level of 1.6080 and continue falling down. Thus, we may assume that the market is forming the first wave inside another descending structure. A predicted target is at 1.6000.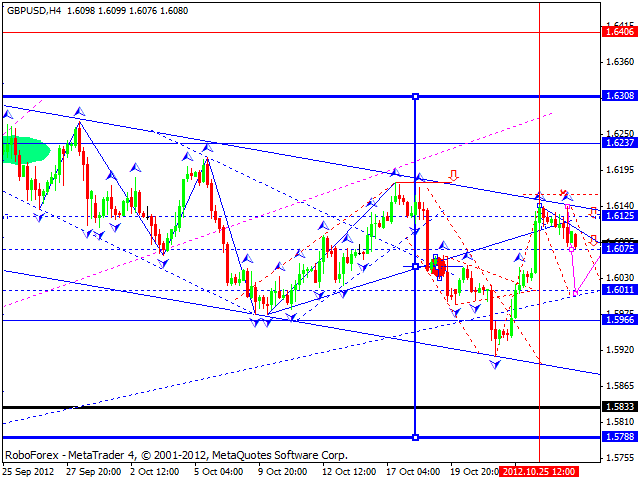 USD/CHF
The USD/CHF currency pair is moving inside the ascending channel, the price is forming the fifth wave with the target at 0.9390. Later the market may start a slight correction towards 0.9345 and then try to break the level of 0.94.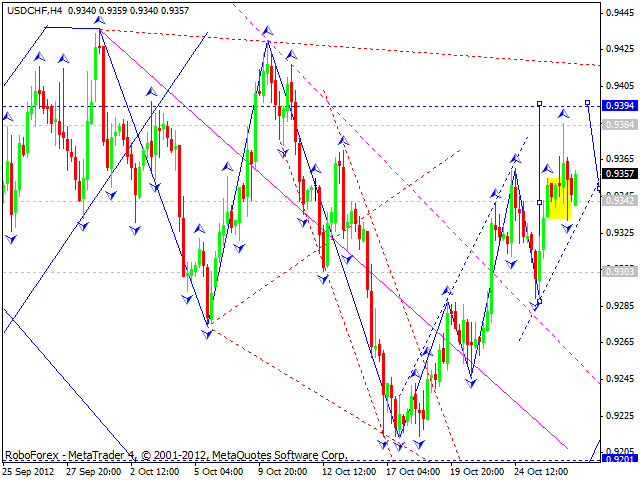 USD/JPY
The USD/JPY currency pair reached the target at 79.50. The next target is at the level of 80.50, however, before reaching it, the price may reach the level of 80 and then consolidate inside a narrow channel. Later the pair may start a new correction to test the level of 79.25 from above.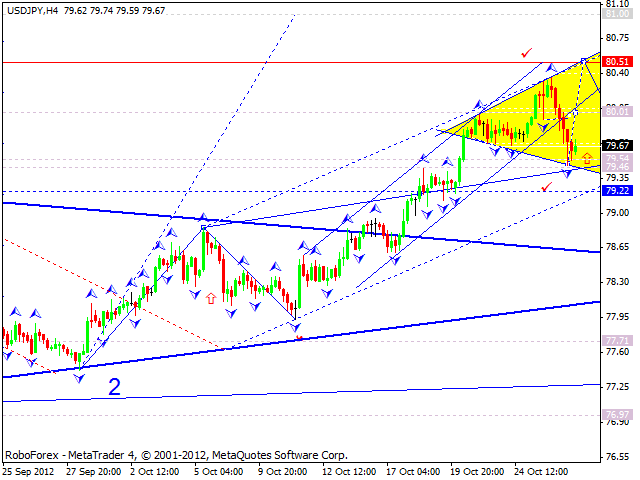 AUD/USD
Australian Dollar continues moving inside a trading range, which is becoming narrower and narrower. The price formed "triangle" pattern. Today the pair is expected to fall down, reach the target at 1.0275, test the level of 1.0330 from below, and then continue moving downwards to 1.0265. Later the price may test the pattern's upper border. We may assume that the pair is going to move inside "triangle" the whole week.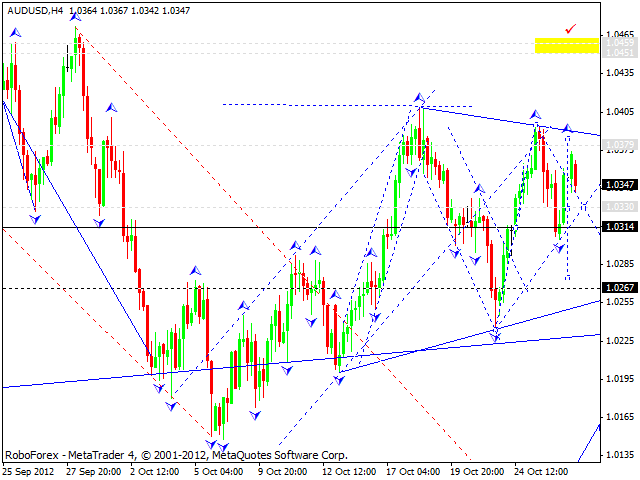 GOLD
Gold continues moving inside the descending channel, today the market is trying to start any kind of a correction towards the previous lows. The price may fluctuate inside this correction channel. An ascending movement may be limited by "head & shoulders" pattern, or rather its "neckline". As a rule, when the price fluctuates that much, the market usually forms five-wave structures inside the channel. Later we can expect the instrument to break the channel downwards and reach the target at 1670.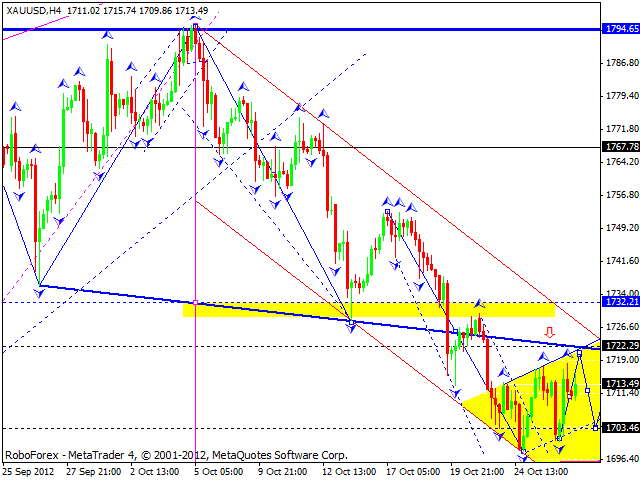 RoboForex Analytical Department