Analysis for November 12th, 2012

EUR/USD
After reaching new minimums last Friday, the EUR/USD currency pair couldn't start an ascending movement strong enough for a correction. And we should note that another attempt (fifth in a row) to start a correction is unlikely to be successful. Today the price is expected to test the level of 1.2750 from below, continue falling down, and reach the target at the level of 1.2640.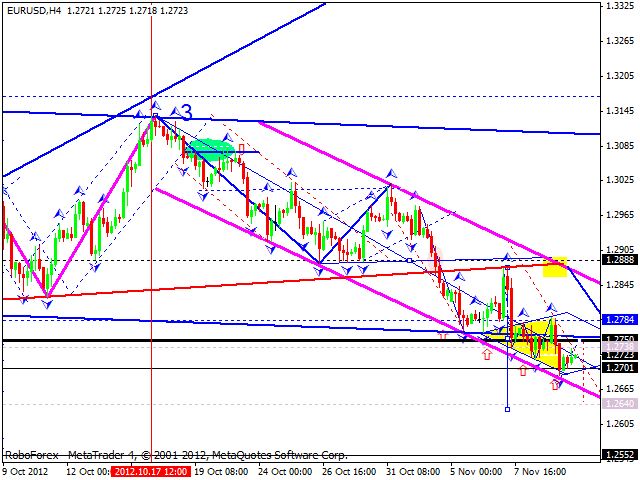 GBP/USD
The GBP/USD currency pair continues moving downwards inside the fifth wave. Today the price is expected to return to the level of 1.5910 from below and then to continue moving downwards inside the descending trend. The target is at 1.5790.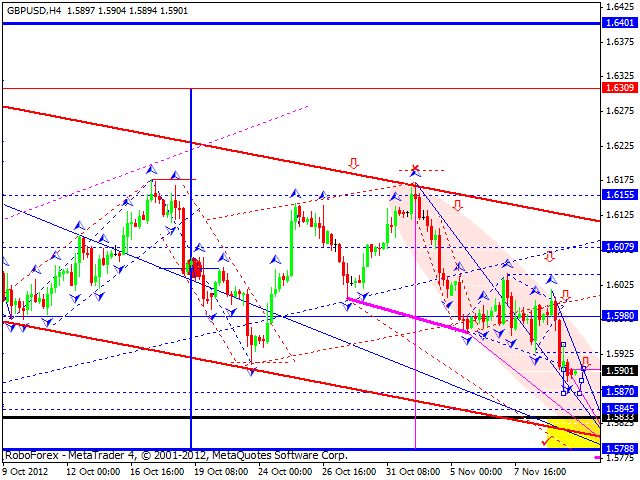 USD/CHF
After renewing the tops, the USD/CHF currency pair is returning to the level of 0.9460 to test it. Today the price is expected to continue moving upwards. The first target will be at 0.9525. Later the pair may consolidate for a while and continue growing up towards the target at 0.9500.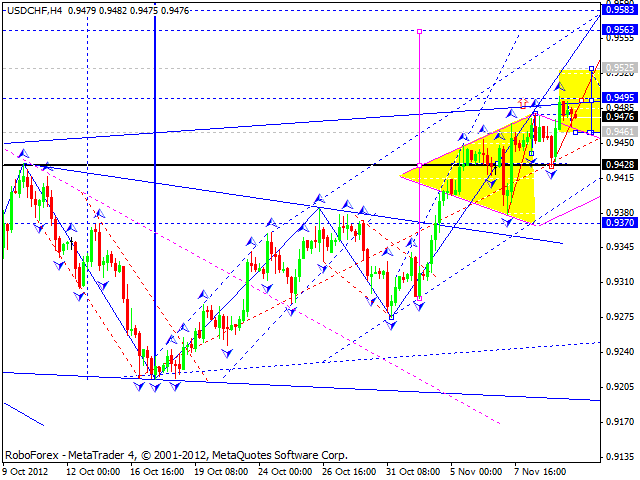 USD/JPY
The USD/JPY currency pair completed the first ascending impulse. Currently the price is expect to correct this impulse and then to start the second one in order to break the top of the first. This movement will look like the continuation of the trend. The pair may fall down towards the level of 79.30 and then to grow up to break 79.55. The first target to reach is at 80.10.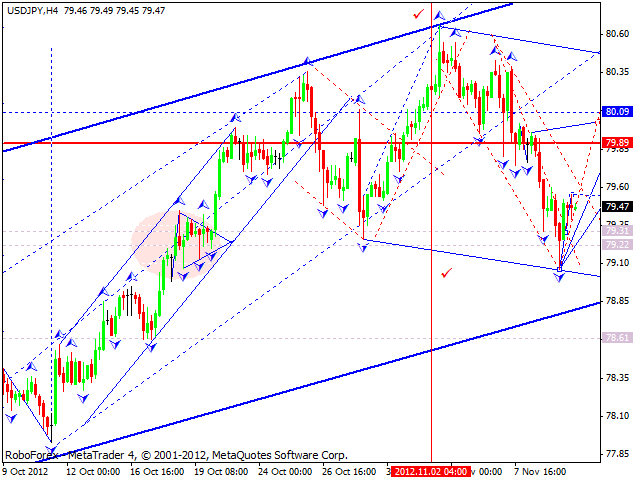 AUD/USD
Australian Dollar continues forming another ascending wave. The target has been already reached and the price is expected to start a correction towards the level of 1.0384. The structure of this wave implies that the pair may continue growing up and break the level of 1.0420.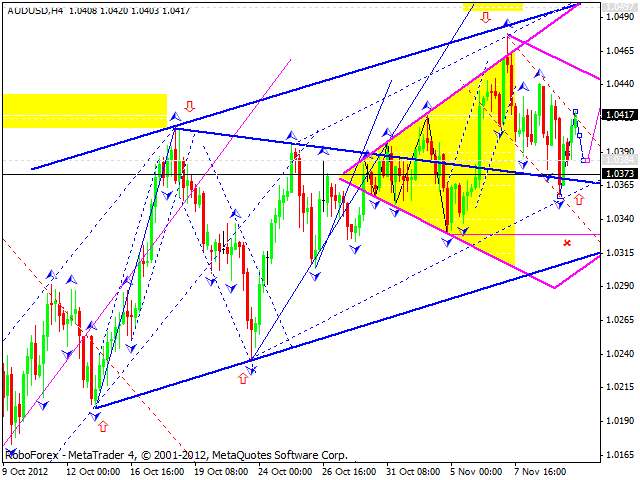 GOLD
Gold continues consolidating at the level of the first ascending impulse. The whole structure looks like a consolidation. For the second day in a row the market can't decide where to move. If the price breaks this consolidation channel upwards, it may reach the target at 1750 and then return to the level of 1735. If the price breaks the channel downwards, the instrument may reach the level of 1700 and continue consolidating.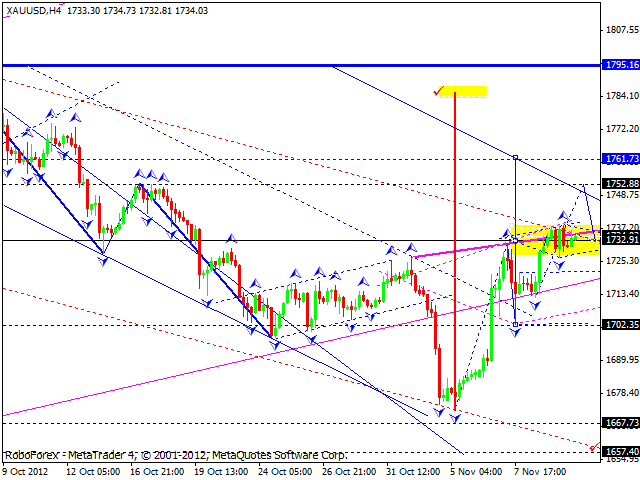 RoboForex Analytical Department