Analysis for December 3rd, 2012

EUR/USD
The EUR/USD currency pair is trying to form an ascending wave. Today the price may start forming a descending structure and it's very essential that it should from a pivot point. If the pair doesn't form this pivot point at the current levels, the price may be corrected towards the level of 1.2985 and then start forming another ascending structure with the target at 1.3100.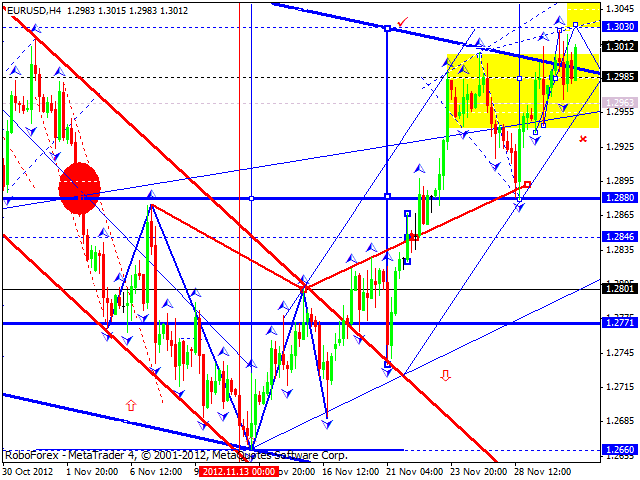 GBP/USD
Last Friday the GBP/USD currency pair completed a strong descending impulse, which may easily continue the descending trend. However, it should be noted that the price may choose an alternative scenario, which implies the formation of an ascending structure. Thus, we may consider two possible scenarios: if the pair reaches a new minimum, lower than last Friday, the descending trend may continue; but is the price breaks maximums, the pair may continue moving upwards.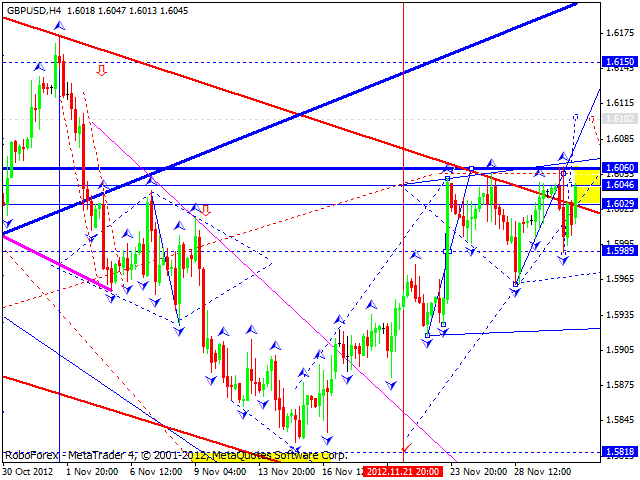 USD/CHF
The USD/CHF currency pair continues forming a descending wave, just as I expected it to. The target is at 0.9233. Today the price may reach this target and start forming a pivot point for a more serious correction.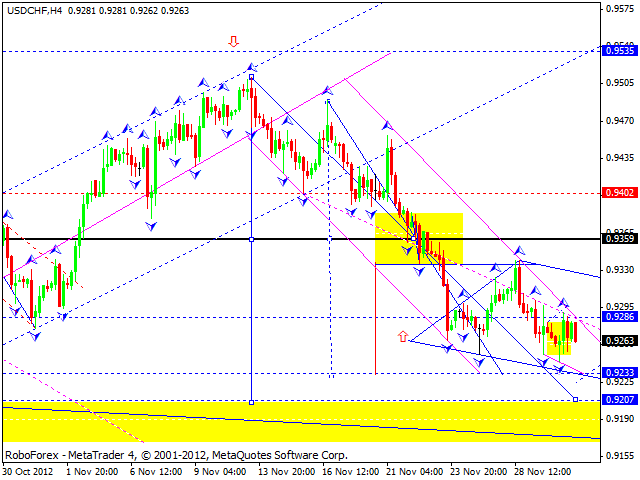 USD/JPY
The USD/JPY currency pair reached the pattern's upper border. Today the market started moving downwards and has already broken the latest ascending channel. The pair may continue falling down towards the level of 82, consolidate inside a narrow trading range, and then continue mowing downwards to reach the target at 81.45.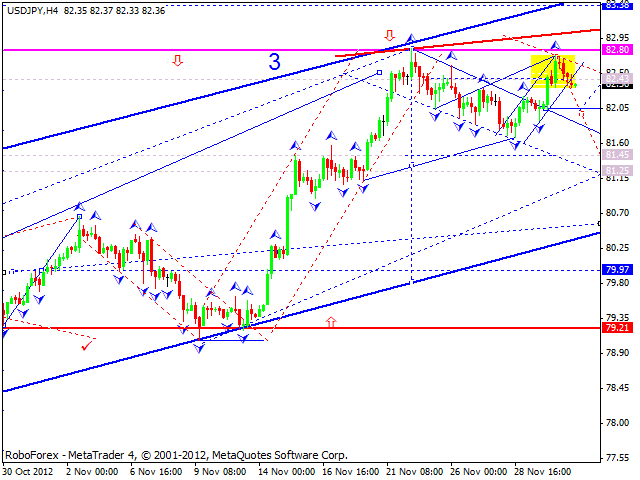 AUD/USD
Australian Dollar continues moving downwards. Today the pair may reach the target at 1.0385, start a corrective movement towards the level of 1.0420, and then form one more descending structure with the target at 1.0375. Only after that the price may start forming a new ascending impulse.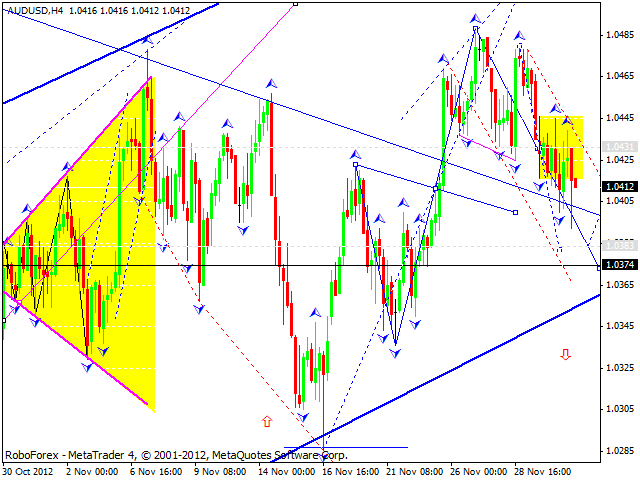 GOLD
Gold was corrected towards the maximum at 1712. Today the instrument may form a new ascending structure, break the level of 1735, and continue growing up towards the target at 1768.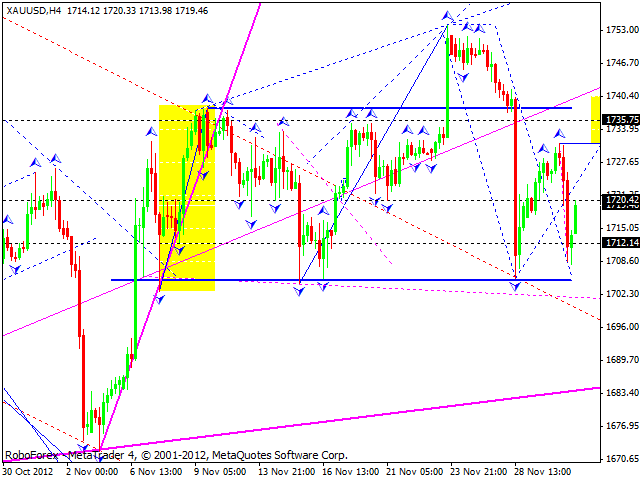 RoboForex Analytical Department