Analysis for December 4th, 2012

EUR/USD
The EUR/USD currency pair continues forming an ascending wave. The fact that the price reached the level of 1.3070 without any corrections implies that the ascending tendency may continue. Today the pair may reach the target at 1.3100 and complete this wave. Later the price may start a consolidation and form a reversal pattern.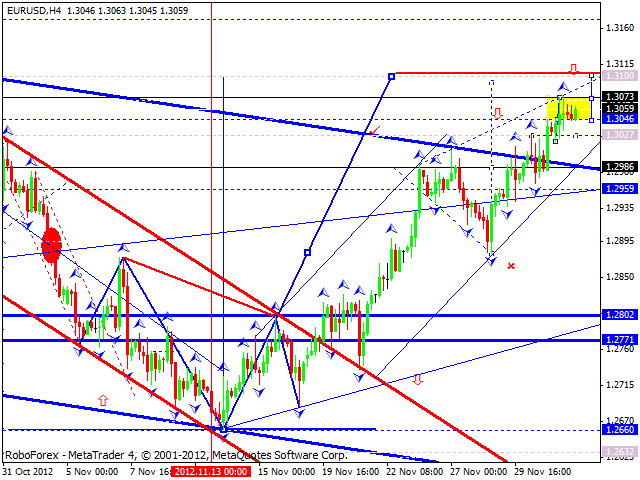 GBP/USD
The GBP/USD currency pair also continues forming an ascending wave, we can see that the price is forming a consolidation pattern near the current maximums. This pattern isn't a reversal one and shows no signs of a possible correction. The pair may continue growing up, the target is at the level of 1.6150.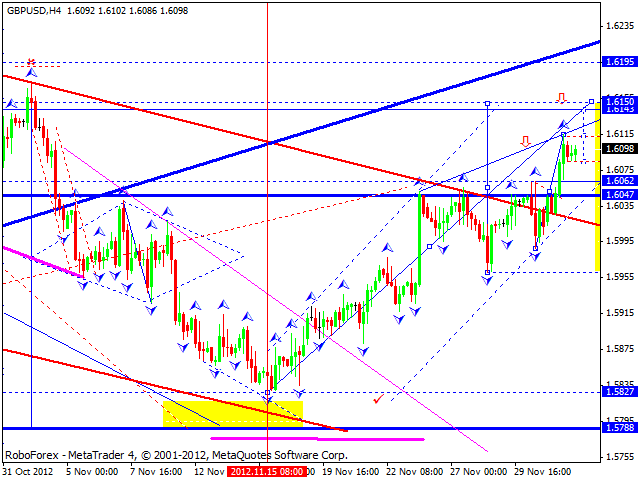 USD/CHF
The USD/CHF currency pair is still moving inside a narrow trading range and can't form any reversal pattern. Today the price may continue falling down; the first target is at 0.9233, the next one may is at 0.9200. In my opinion, the latter level is the lowest for this wave. Later the par may form a reversal pattern.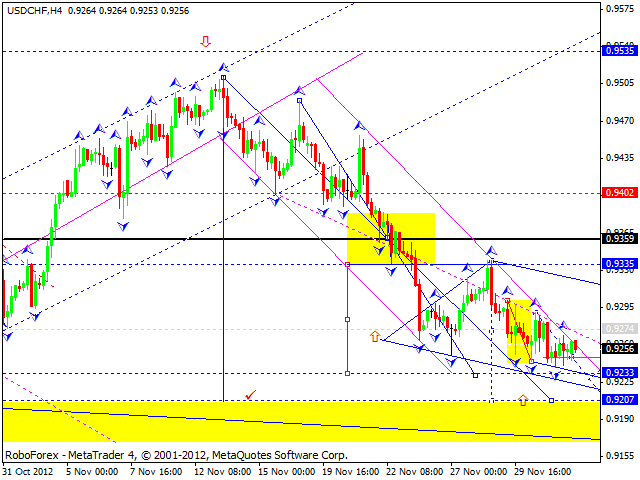 USD/JPY
The USD/JPY currency pair finished one more descending structure and corrected it as well. After that the price may continue moving downwards, break the level of 82, and then reach the target at 81.45.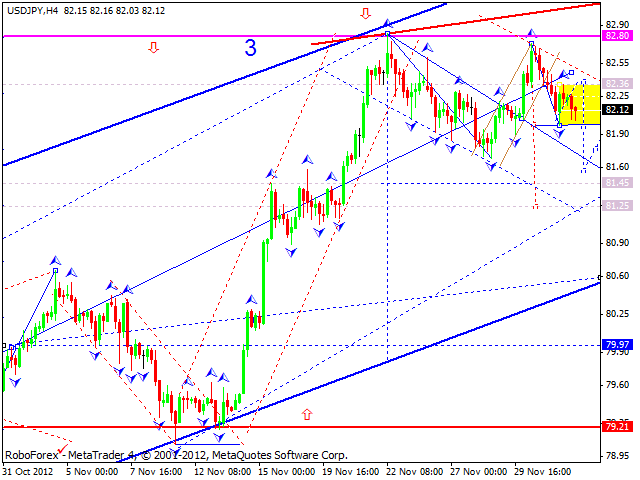 AUD/USD
Australian Dollar was only 5 pips shy of its target and formed a strong ascending impulse. There is a possibility that the market may continue this ascending wave, but the structure of the impulse seems to deny this scenario. In my opinion this impulse may be considered as a corrective structure inside the wave. a predicated target is at 1.0375.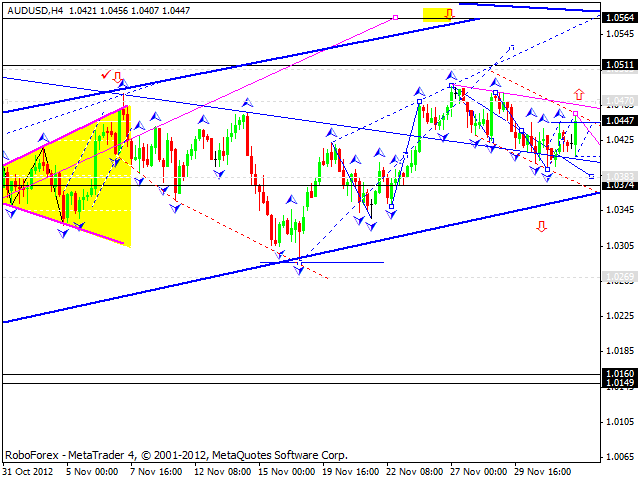 GOLD
Gold is still consolidating at the current levels. Today the instrument may continue falling down towards the target at 1700 and then start forming a new ascending structure.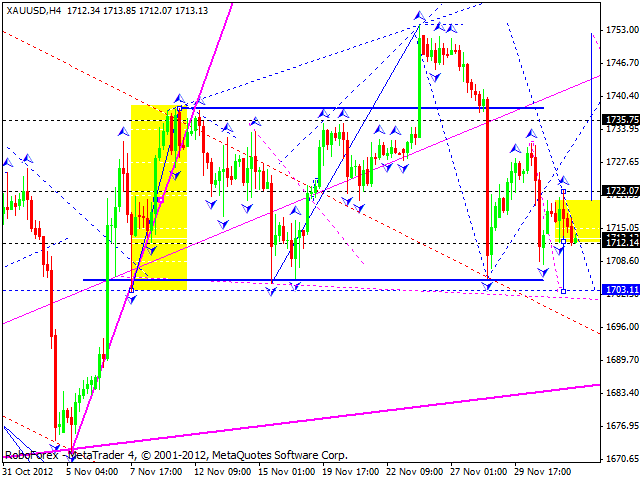 RoboForex Analytical Department