Analysis for December 28th, 2012

EUR/USD
The EUR/USD currency pair started moving downwards yesterday and today this descending movement is being corrected. After a slight consolidation the price may continue falling down towards the target at 1.3110, return to the level of 1.3200, and then form one more descending structure to reach the target at 1.3080. This may be the end of this corrective wave.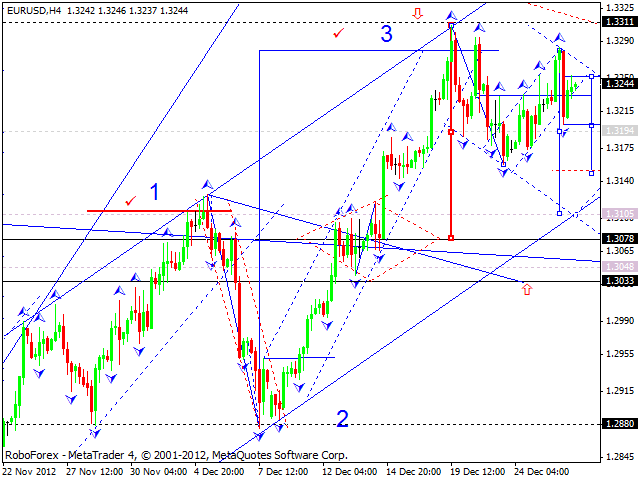 GBP/USD
Yesterday the GBP/USD currency pair tried to start an ascending movement, but failed and formed a descending impulse to reach a new local minimum. I think today the pair may correct this impulse and then continue falling down to renew minimums. A predicted target is at 1.6015.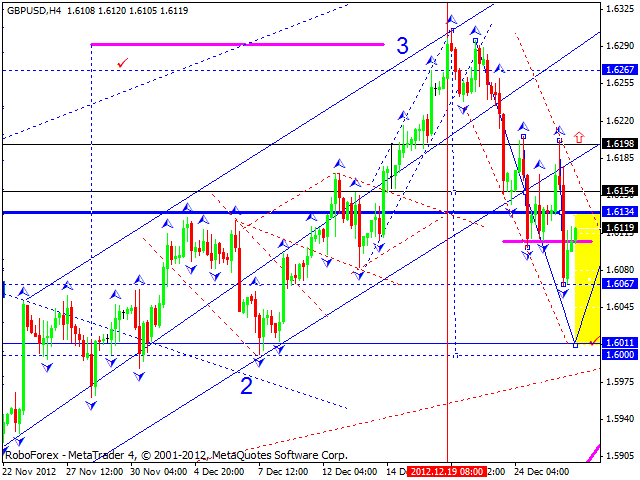 USD/CHF
Yesterday the USD/CHF currency pair tried to renew minimums, but instead formed a new ascending impulse. In my opinion, today the price may correct this impulse and continue growing up to reach "triangle's" upper border. Later the pair may form another descending structure towards the pattern's lower border and then start a new ascending wave to reach the target at 0.9240.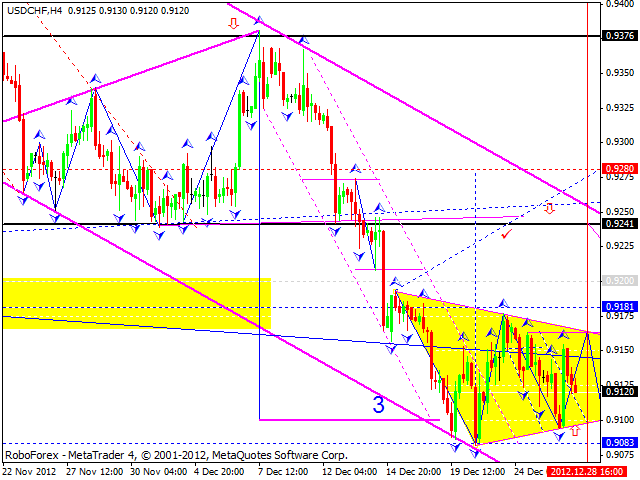 USD/JPY
The USD/JPY currency pair tried to start moving downwards yesterday, but managed to form only one impulse. However, this impulse turned out to be weak to continue, that's why the price reached new maximums. Today the market is consolidating near these maximums and may reach a new top. I expect the pair to make a reverse. We can see that the market has been growing up without any serious correction for quite a long time and such an ascending wave requires a deeper correction to reach the level of 80.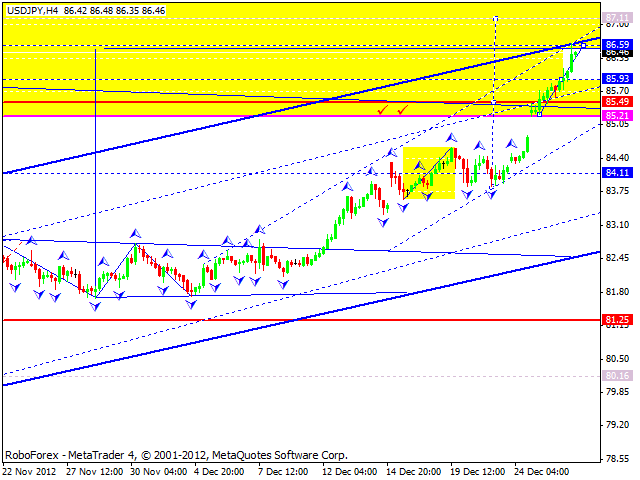 AUD/USD
Australian Dollar continues forming a descending wave; the market is consolidating near its minimums. This consolidation may be considered as a continuation pattern. I think the price may leave this consolidation pattern downwards and continue falling down to reach the target at 1.0255.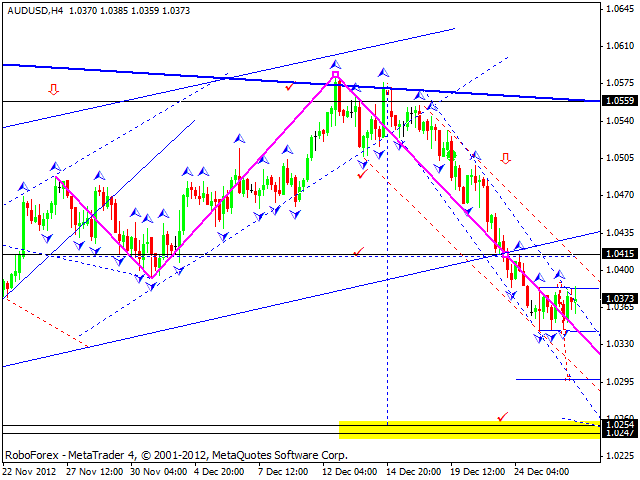 GOLD
Gold is still moving near the level of 1660. The target of a new ascending movement is at 1671. Later, in my opinion, the instrument may form a consolidation channel and a continuation pattern. A local target is the level of 1690.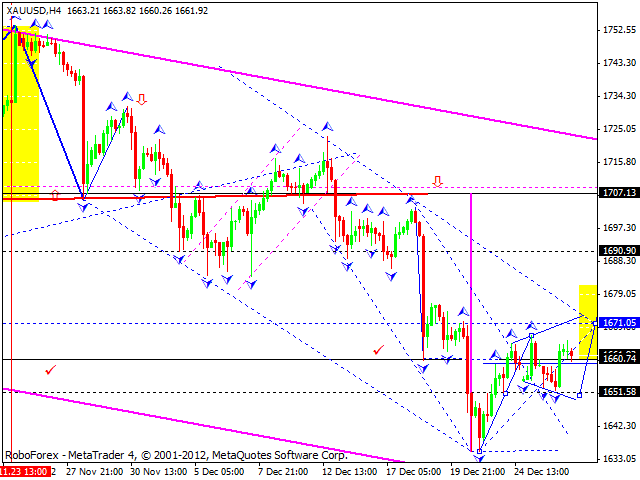 RoboForex Analytical Department