The EUR/USD is being traded within a correction move towards 1.0944 level. For today, we expect this correction to be over. Then the pair can move towards the 1.0892 mark. For the time being, the correction has only 3 waves in it. A fifth wave pointing towards 1.0955 is not excluded. If this happens, the next move may be a descending one towards 1.0830.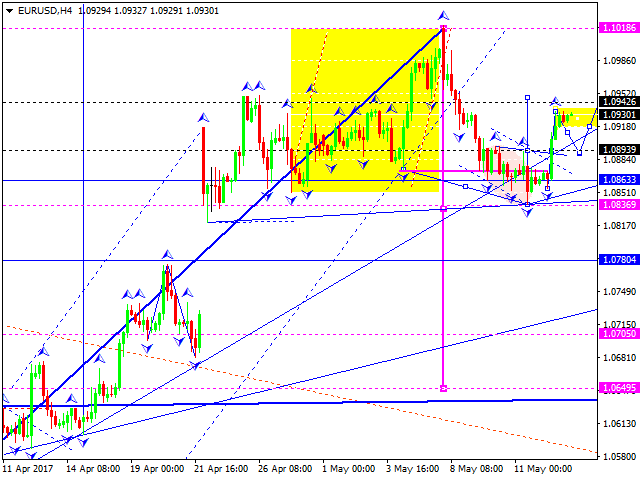 The GBP/USD pair is being traded within a rising structure towards 1.2924. It can move downwards to 1.2812. Then it can rise higher, to 1.2899. In other words, we expect the consolidation range to be continued. If the price moves down, the correction may be continued and reach the 1.2700 mark. If the market breaks higher, the level 1.3020 may be tested.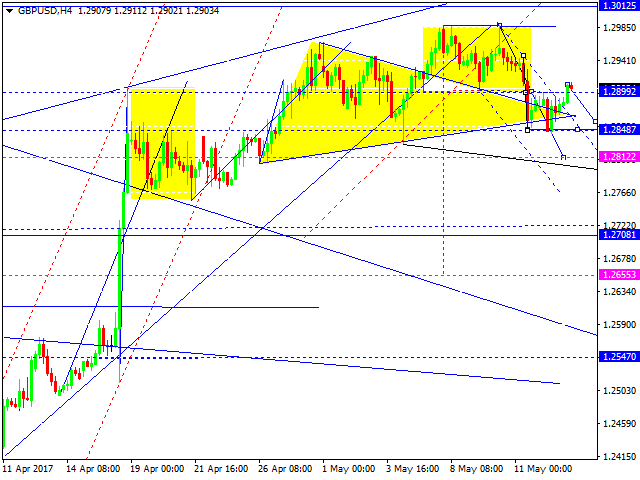 The USD/CHF is being traded within a correction move pointing to 0.9978. For the time being, the market has completed a 3-wave structure. For today we see a rise to 1.0035 as the most probable scenario. After that the market can develop a fifth wave towards the 0.9978 level. Then the uptrend can be continued. The target is 1.0215.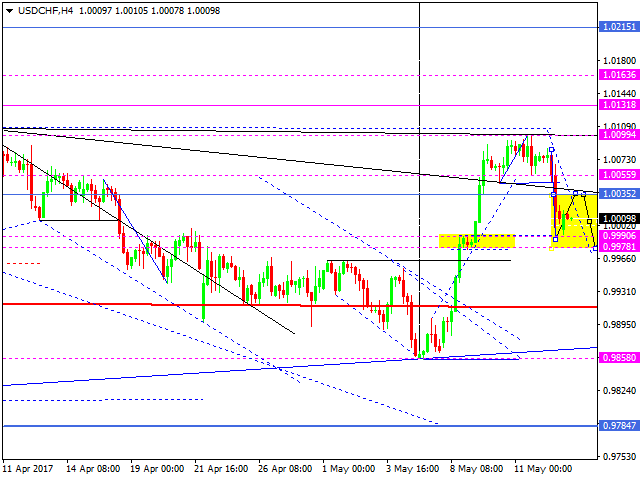 The USD/JPY pair is being traded within the structure of the second descending impulse. The target is 113.05. Then a rise towards 113.51 may be expected. After that the market can move lower towards the 112.71 level.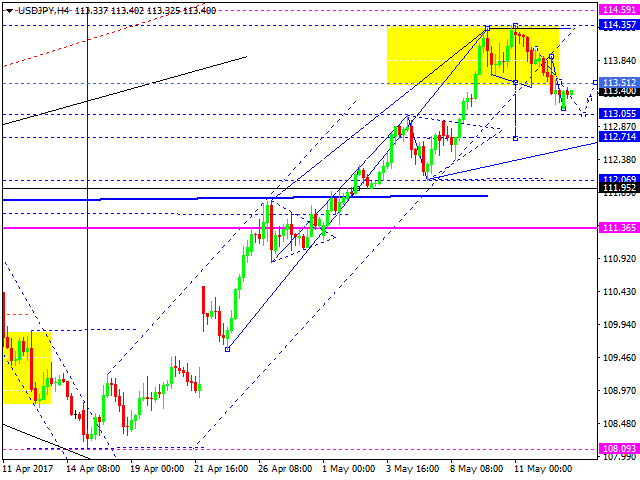 The AUD/USD pair continues to trade withing a correction structure. Then we may see a rise towards 0.7440 and a test of the lower edge of Triangle from below. Then a descending move within the trend and test the 0.7200 mark may occur.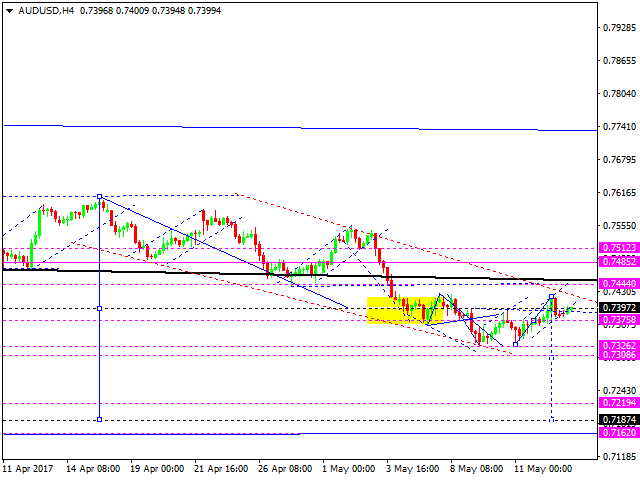 The USD/RUB pair continues to move within a consolidation range above the 56.97 mark. In our opinion, the most probable scenario is moving within the downtrend. The nearest possible action is breaking the low and moving downwards to 55.60. It is a local target. Then the pair may test the 56.90 mark from below. After that the market may move down to reach the 55.20 mark.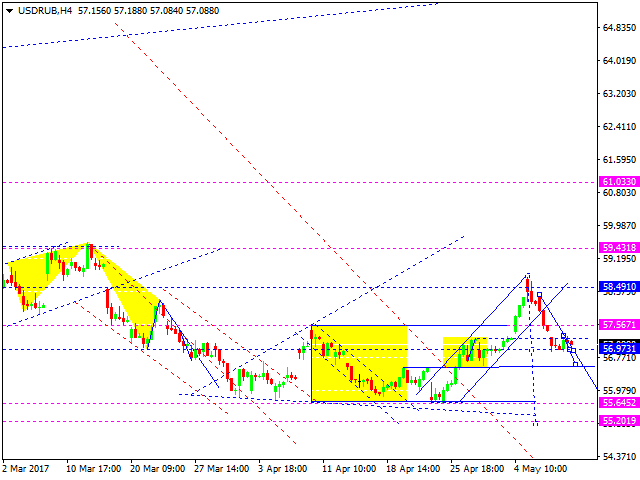 Gold has broken the descending channel. When it happened, a continuation pattern appeared. The local target for this ascending move is 1238.13. Then the pair may move lower, towards 1227.58. After that it may rise towards 1240.40.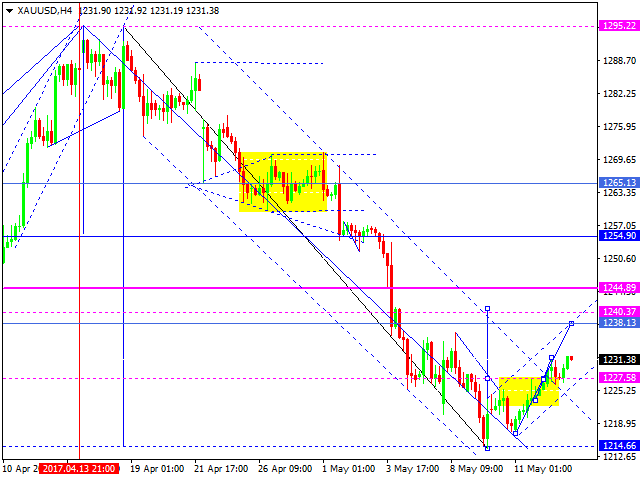 Oil has broken the consolidation range from the bottom upwards. Actually, the market has formed a rising continuation structure. The local target is at 52.92. Then a correction may occur and lead the price towards 50.76. After that we may see a rise to 54.75.