The EUR/USD pair failed to complete the correction at 1.0970. Having completed a consolidation range, the market broke it bottom-upwards and elongated the ascending structure 2 times. Practically, the market has reached and exceeded its growth targets. For today, we'd consider a new consolidation range to develop on the current highs with a reversal pattern to descend along a downtrend. In our opinion, the 1st target is the mark 1.0970. In the short run the pair can hit a new high (and breake 1.1119). And then a down movement will occur.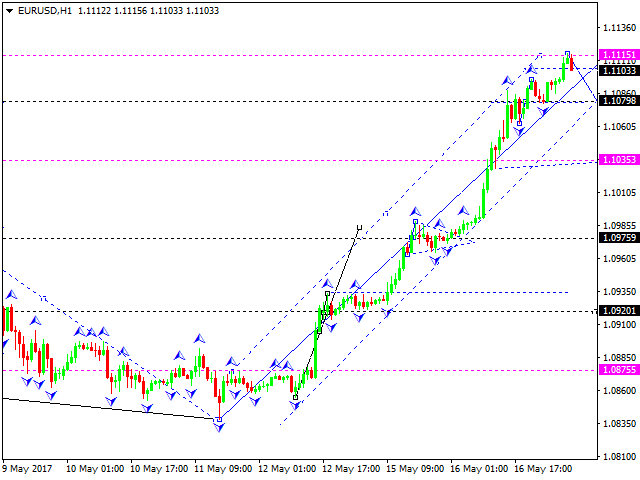 The GBP/USD currency pair keeps moving inside the consolidation range. If it breaks through 1.2948 level it can rise towards 1.3000. If the price breaks through 1.2875 downwards, it can reach 1.2800.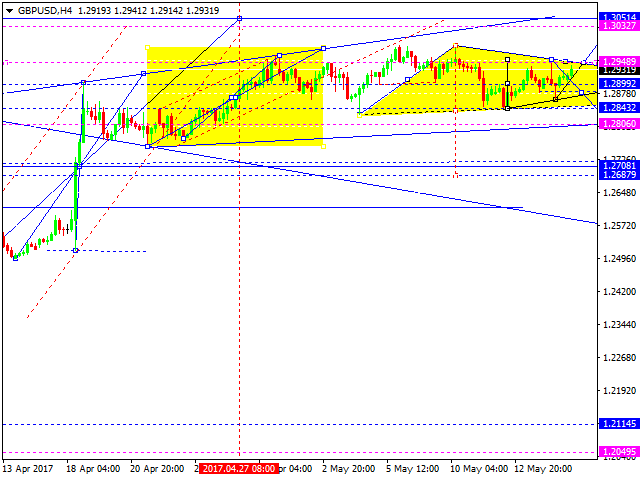 The USD/CHF pair failed to hold above 0.9967 level. The market broke through the consolication range and elongated the descending wave 2 times. Practically, the market has worked out the whole its power. For today, we'd consider a new consolidation range to be developed on the current lows and create a reversal pattern. The 1st target for the current upward movement is 0.9967.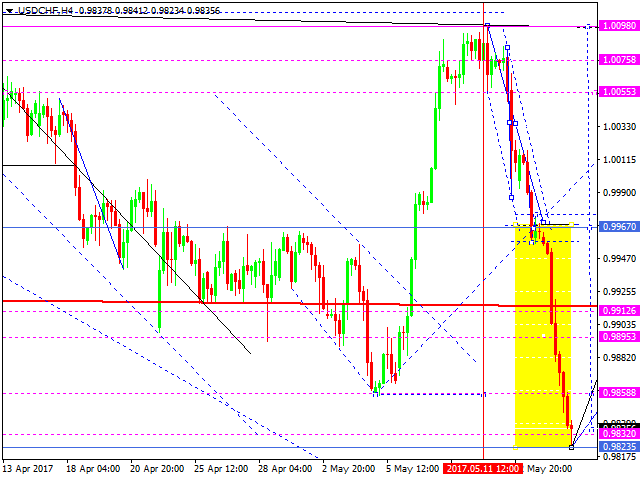 The USD/JPY pair has completed the 1st descending wave. At the moment the market is being traded along the channel of 1st descending wave. A test of 112.00 level from top downward is possible. Then a correction move towards 113.58 can occur.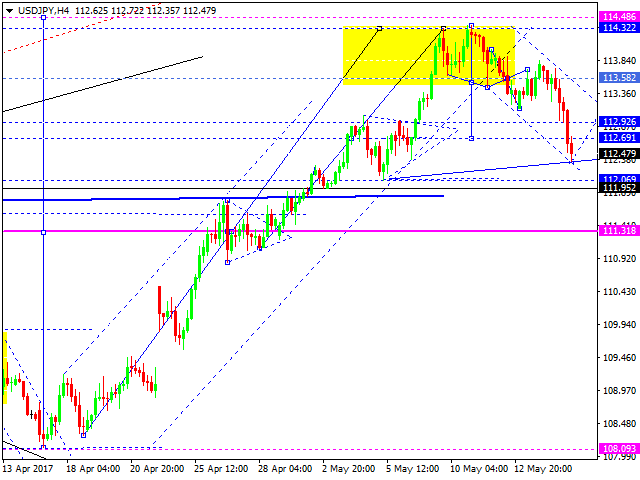 The AUD/USD pair keeps developing the consolidation range on the top of rising structure. The pair can possibly break through 0.7444 and hit a new high. Then the most probable scenario will be continuation of the descending wave towards 0.7200.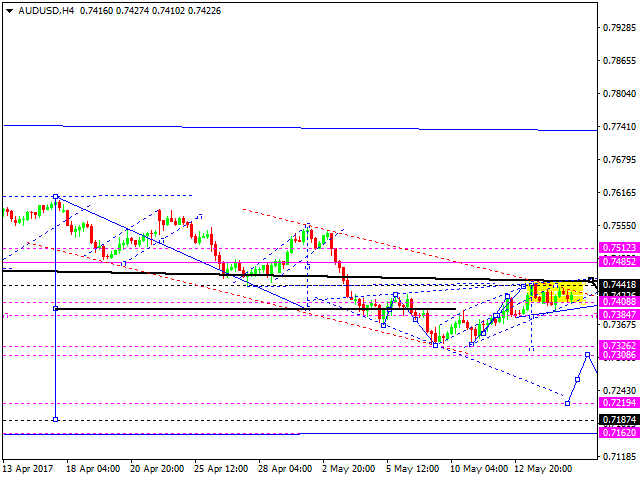 As to the USD/RUB pair, for today we'd consider a possible growth towards 57.19 level. Then we'll be expecting the 5th descending structure towards 55.50. After that a growth towards 57.20 is possible.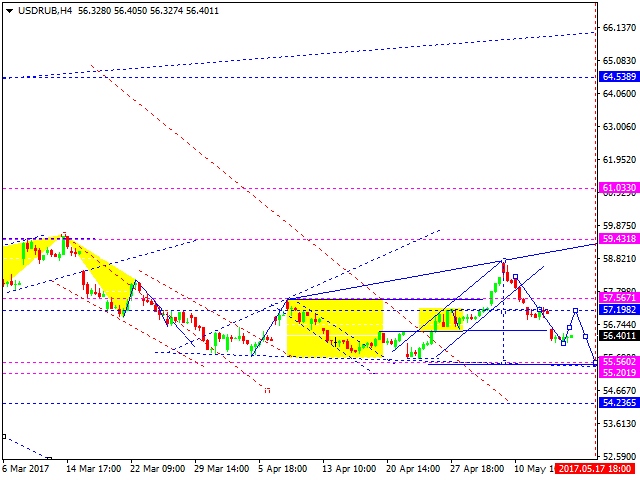 Gold has reached the ascending wave's target. For the time being, the market has worked out the 3-wave structure. For today, we'd consider a correction towards 1230.00. Then an upward movement towards 1247.50 is possible.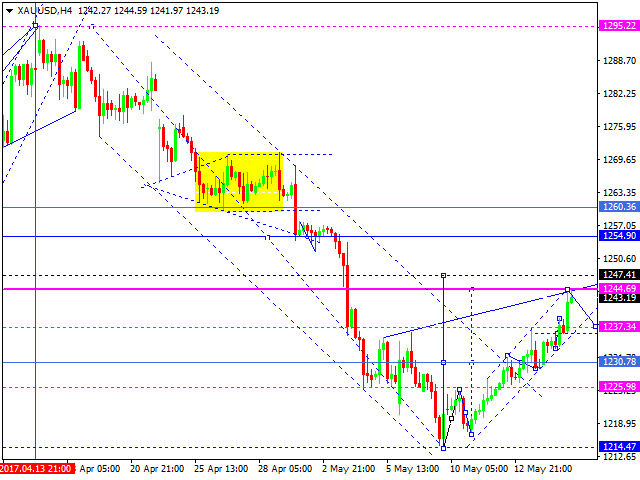 Oil has broken through the 51.75 level for a short time. Practically, the market tells us to consider the 3rd wave to be completed. The next step is a correction towards 50.65 and a test of this level from top downward. Then the 5th wave can occur to reach 54.55.