The EUR/USD pair has completed its descnding impulse. At the moment the market is being corrected from it. A rise towards 1.1130 can be expected. Then a second downside impulse can come in force and lower the price to 1.1020.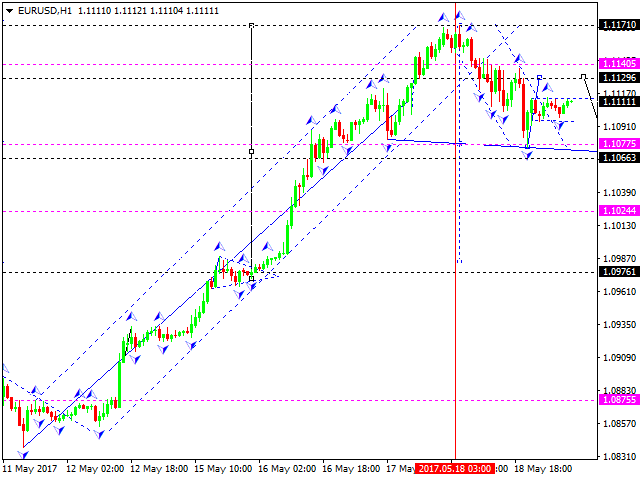 The GBP/USD has reached its local growth target and a descending correction impulse. For today we'd be expecting a yet another rise towards 1.3050. When the price reaches this level, the ascending wave will have worked out the whole its power. Then the pair can rise towards 1.2700.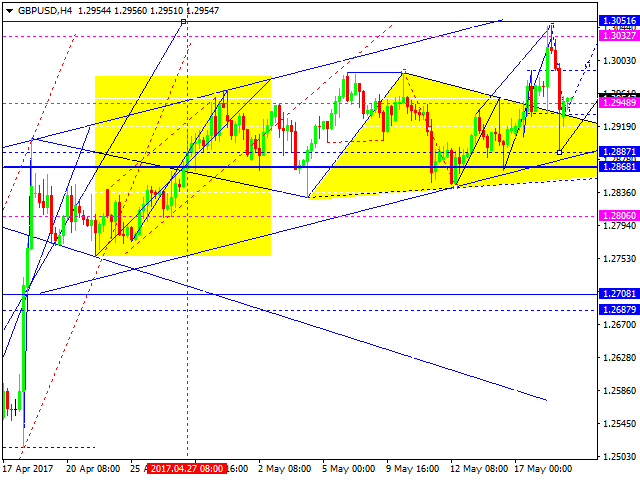 The USD/CHF pair has completed its ascending impulse. The latter has enough power to lift the pair along the uptrend. For today we'd expect a correction move towards 0.9770. The pair can even break the recent low and move below 0.9753. Then a rise can happen that could lift the pair towards 0.9905. The 1st is the target.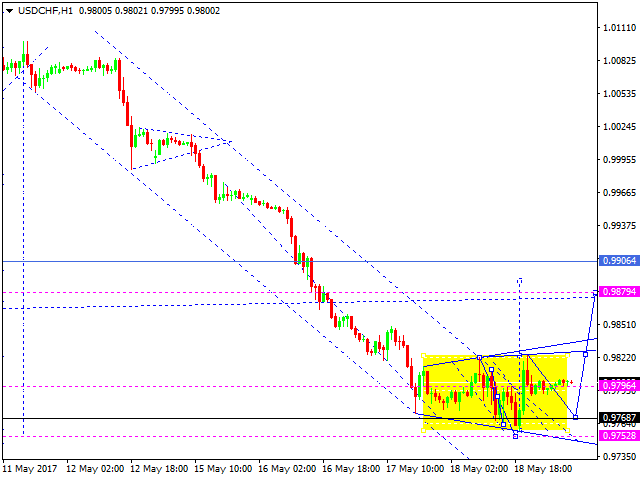 The USD/JPY pair has completed the structure of 1st ascending impulse. For today, we'd be expecting a correction move towards 110.76. Then the pair can be lifted to reach 112.75.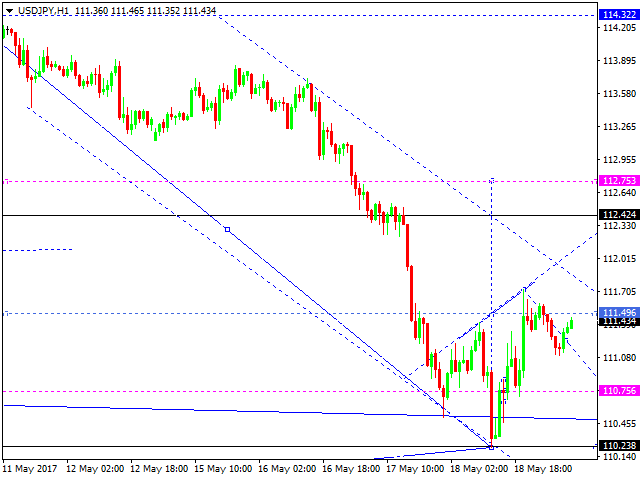 The AUD/USD pair is being traded within a downside structure towards 0.7390. Then a correction move can occur to reach 0.7425. After that, a descending move can happen to lower the pair towards 0.7200.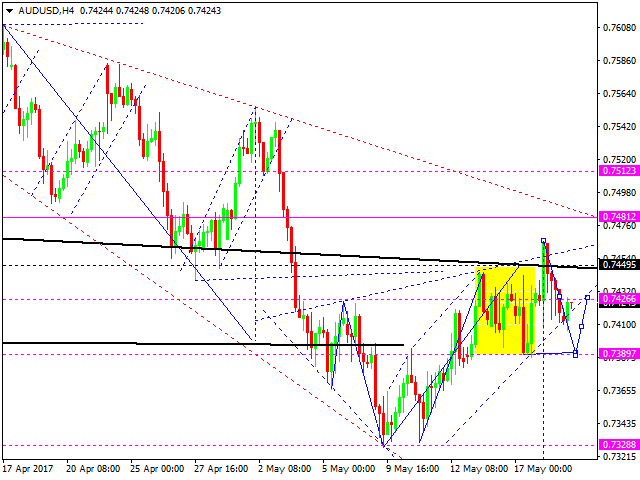 The USD/RUB pair suggests a consolidation range for today. If the price breaks through the upper edge of the range, it can move higher and reach 59.44. If the lower edge it broken through, a movement towards 55.60 is possible.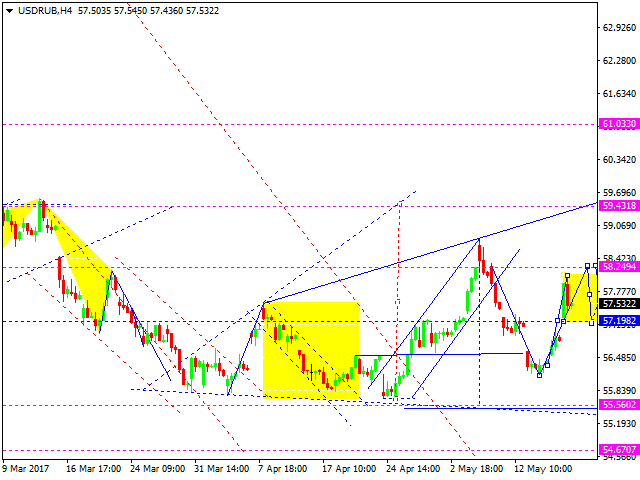 Gold is being traded within a descending structure. We expect a widened Flag structure to come into force and reach 1232. The a rise towards 1259 can happen. Afterwards, the price can move down and reach 1245.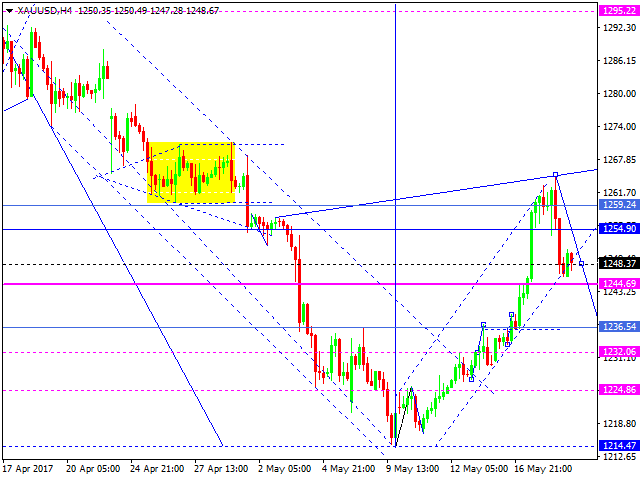 Oil has reached its local target. For today, we'd be expecting a consolidation range to develop. If the range is broken downwards, a correction can occur to reach 50.78. An upside breakthrough can mean a continuation of the trend towards 54.75.