EURUSD
The pair suggests an alternative to hitting 1.1290. Even if this level is overcome, the whole wave may be regarded only as a correction. The main scenario still implies declining to 1.1180.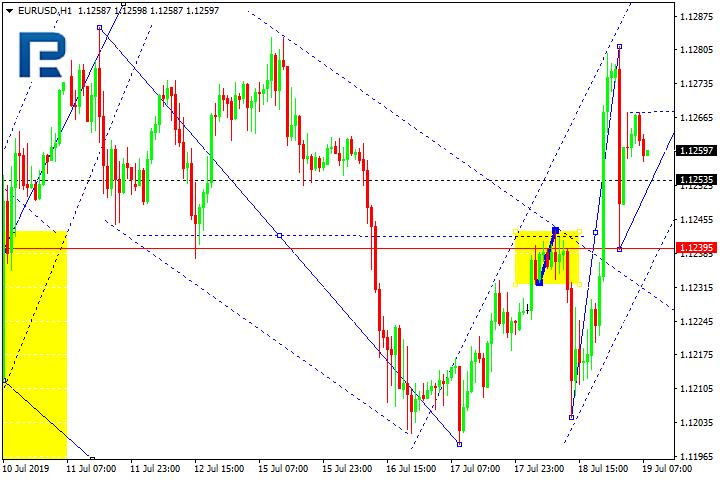 GBPUSD
The instrument have amplified the consolidation area upwards and suggests amplification of the correction to 1.2570. Today we are expecting a decline to 1.2470, followed by growth to 1.2570 ad further decline along the trend towards 1.2400.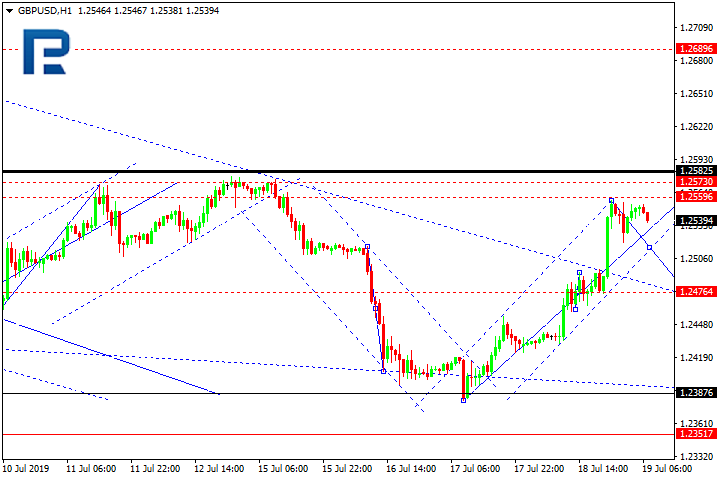 USDCHF
The instrument has formed yet another matrix of decline towards 0.9830. The market is trading in the growth impulse today. The goal is at 0.9860. Upon breaking this level potential for hitting 0.9898 may appear. The aim is first.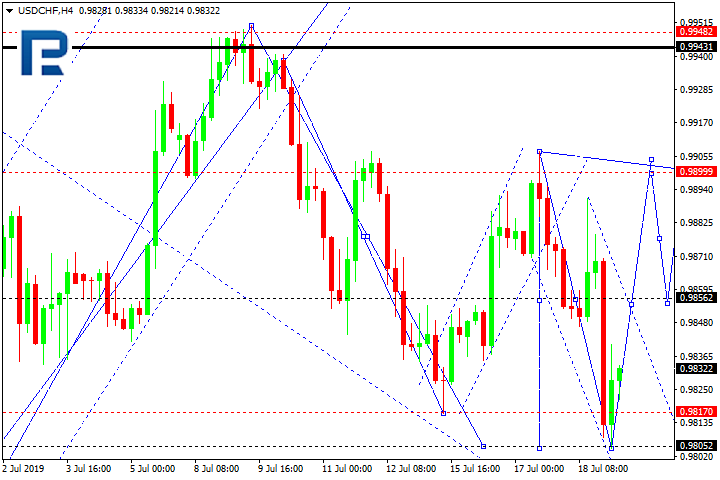 USDJPY
The pair is trading in the impulse for growth. This is regarded as the beginning of a correction. Today the instrument may reach 107.80, at least; then it may decline to 106.62. The goal is first.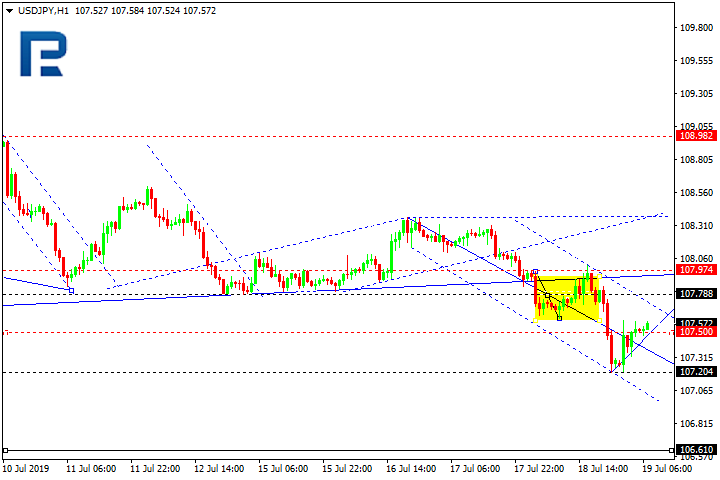 AUDUSD
The pair is declining towards 07040 today. Growth to 0.7080 may follow, then another decline to 0.7000. The goal is first.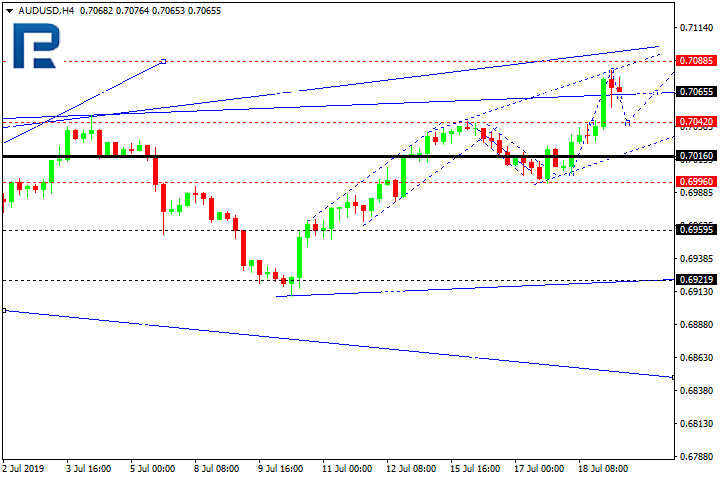 USDRUB
The instrument keeps trading inside the consolidation area under 63.20. Today a decline to 62.30 looks possible, followed by growth to 64.00.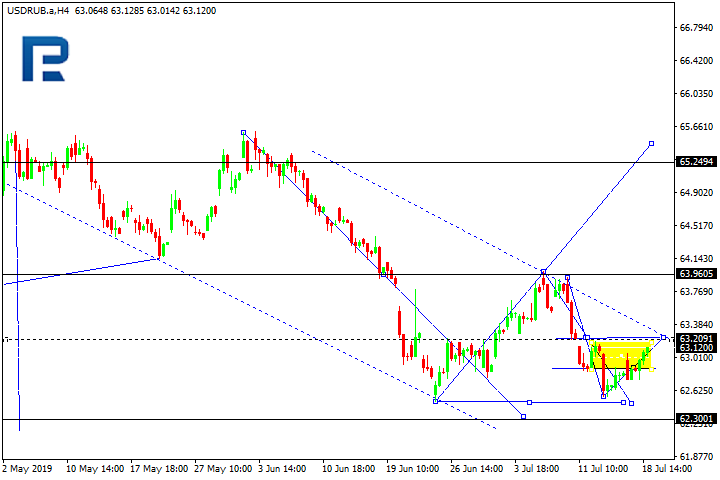 GOLD
Gold has jumped up and hit 1444.44. Today the market is trading in an impulse for decline. A breakthrough of 1430.00 is possible, which may open the way to 1408.15. The goal is first.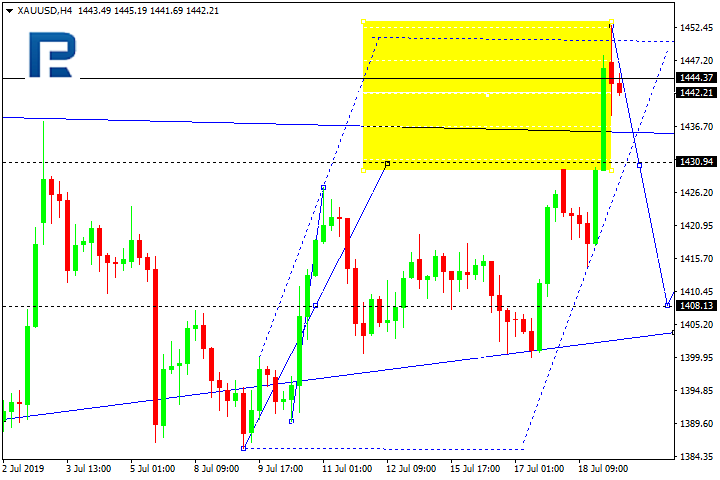 BRENT
Oil has reached the local goal of the correction at 62.40. Today growth towards 64.40 seems possible, followed by a decline to 61.20 and growth to 65.00. The goal is first.