EURUSD
The EURUSD rose heavily after the Fed's comments, nearly covering the entire rising potential. Currently, however, the price is correcting downwards and may reach 1.1400 today, and then, once a breakout occurs, hit 1.1366, i.e. a local target.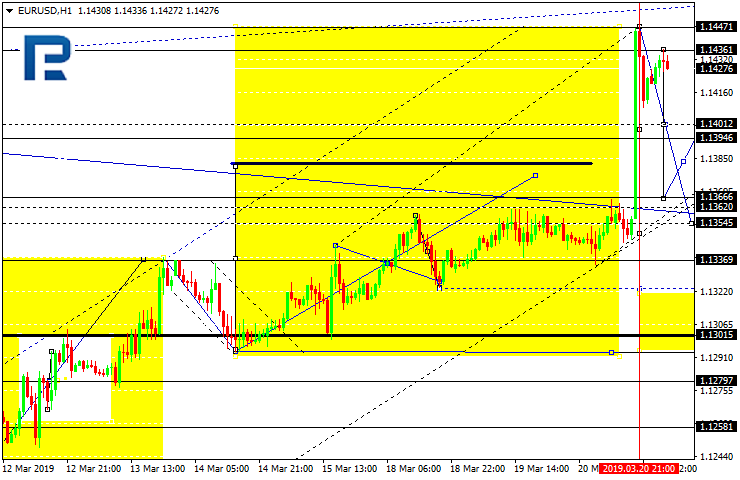 GBPUSD
The pound has reached its downtrend target against the US at 1.3157 and is correcting today. The target lies at 1.3268. After that the pair is likely to get down to 1.3200.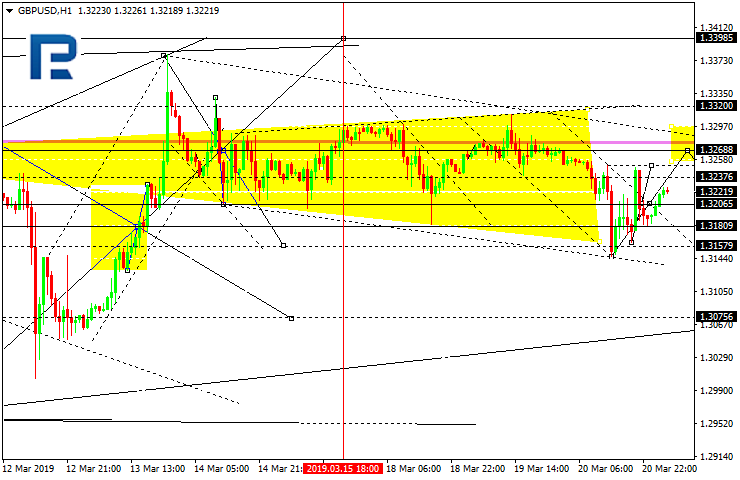 USDCHF
The USDCHF went down after hitting 1.0000, but the falling move is likely to stop at 0.9900, as today, the pair may well get back to 0.9944, and continue striving to reach 1.0000.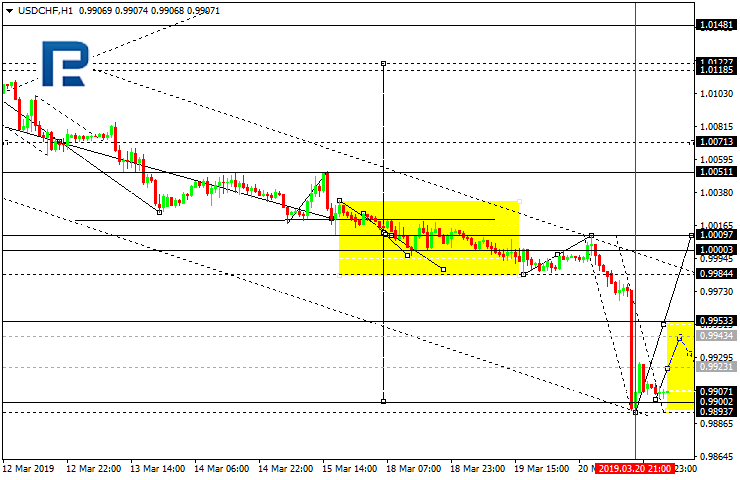 USDJPY
The USDJPY hit the local downtrend target at 110.57, and is now trading in a consolidation range near its highs. Today, the pair may reach 110.39, and then rise to 110.76. Once the pair leaves the range, it may start correcting towards 111.35. If the lower range boundary gets broken out, the price may reach 109.80, i.e. a local target.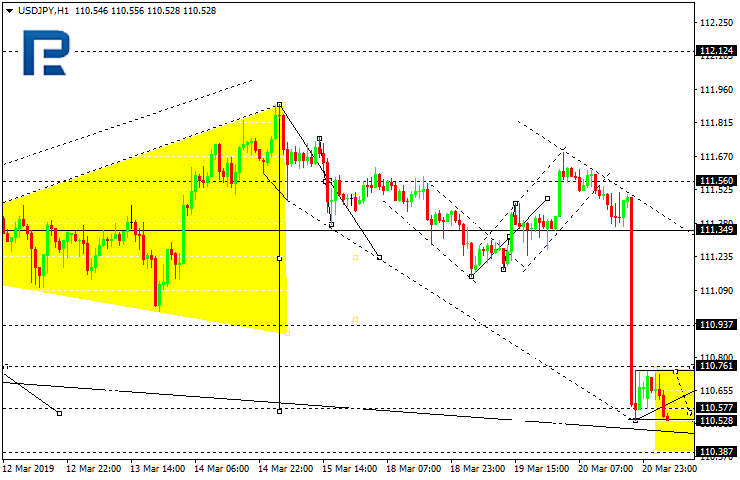 AUDUSD
The Aussie has bounced off 0.7060 and is risen, which may push the price further to 0.7160 and 0.7170. The price is likely to then fall following the trend, however, first target being at 0.7070.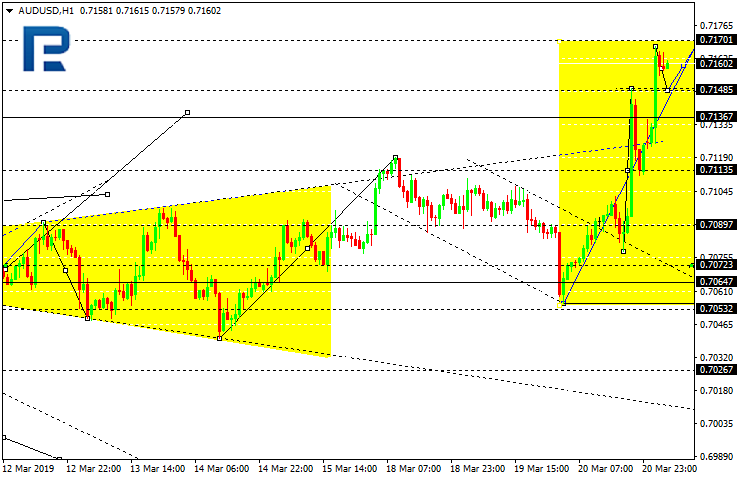 USDRUB
The USDRUB is still consolidating around 64.34; it may either get broken out top down, falling to 63.71, or bottom up, hitting 64.94.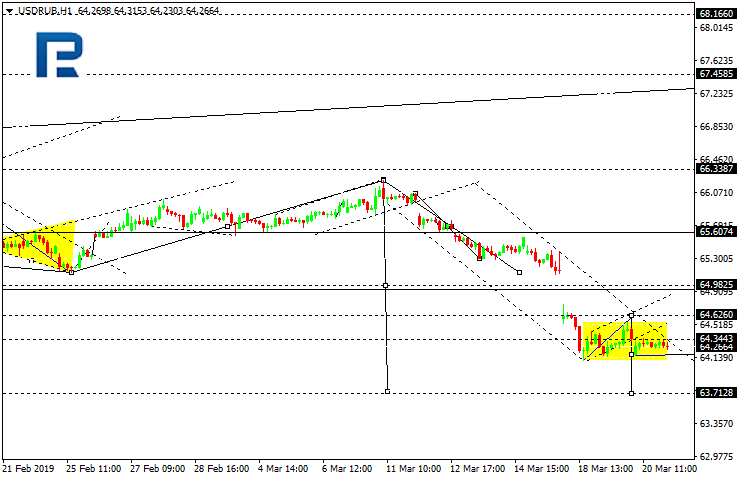 GOLD
The gold hit $1,308.90 and is now rising towards $1,319.00. Today, it may hit this target, and after that is likely to get down to 1300, i.e. the first target trend-following target.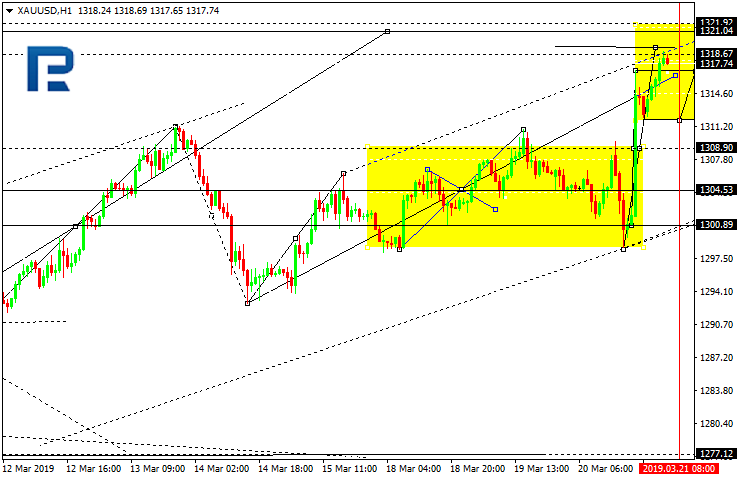 BRENT
Brent crude is being pushed upwards, ready to hit $68.74. After that, it is likely to get down to $67.87, and then form a new consolidation range. The crude will then have two scenarios: either a correction to $57, or a rise to $69.40.