The EUR/USD pair has worked out a yet another descending pattern and at the moment is forming a consolidation range. If the pair breaks the range downwards, it can move lower to reach 1.1114. Then a correction can occur towards 1.1174. Afterwards the pair can move downwards to 1.1084.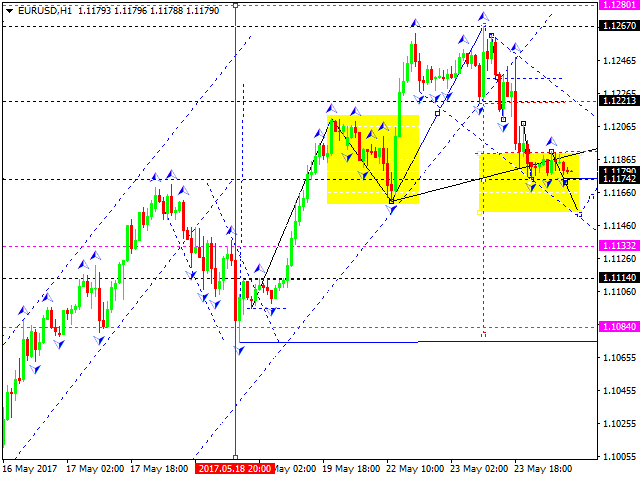 The GBP/USD pair has performed several peaks from the bottom upwards, but the market has failed to reach the target level 1.3051 for the time being. Afterwards the price can resume trying to break upwards. If the level 1.2950 is broken through from top downward, a correction can occur that can lower the price towards 1.2900.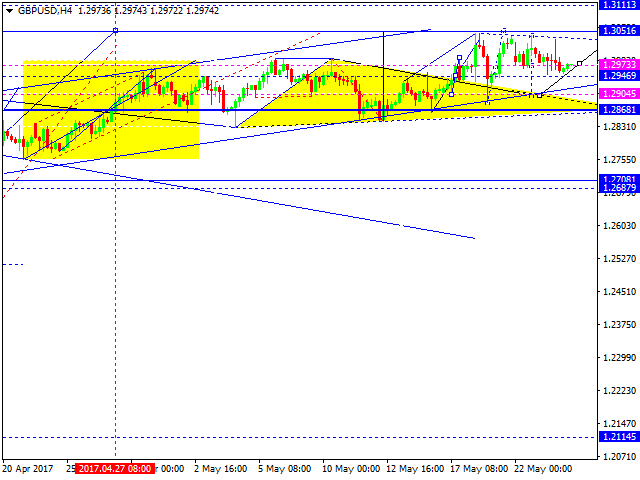 The USD/CHF pair has worked out the target of its yet another ascending impulse. At the moment the market is forming a range. If the price breaks the upper edge of the range, a 3rd ascending wave is possible to reach the 0.9815 level. Then a correction towards 0.9757 can occur.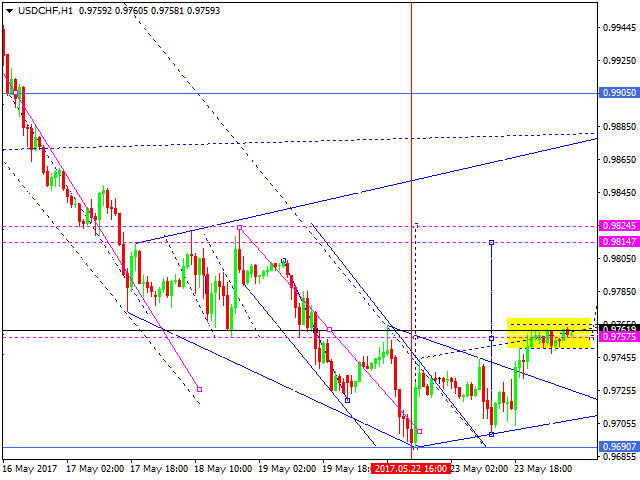 Today the USD/JPY pair is trading higher. The market is breaking the peak of the 1st impulse. A further rise can be expected to reach the 112.42 level. Then the price can move down towards 111.60.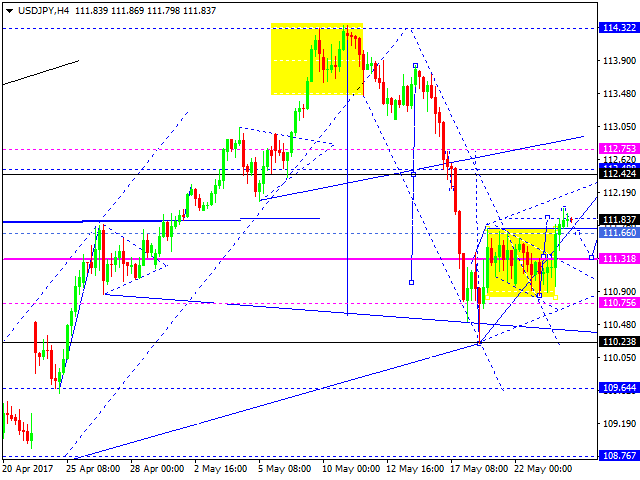 The AUD/USD pair has broken the ascending channel. Then the pair can return to 0.7463. If this range is broken from top downwards, the pair can move even lower towards 0.7200.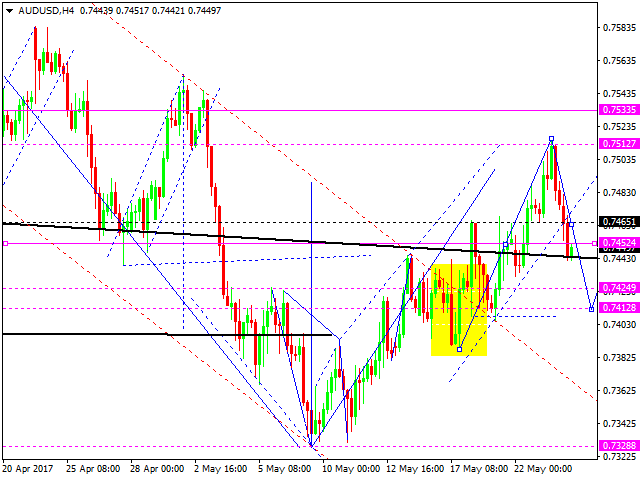 The USD/RUB pair has broken through the consolidation range from top downwards. Then the pair can move downwards to reach 55.50. After that a correction can occur to reach the 56.81 level.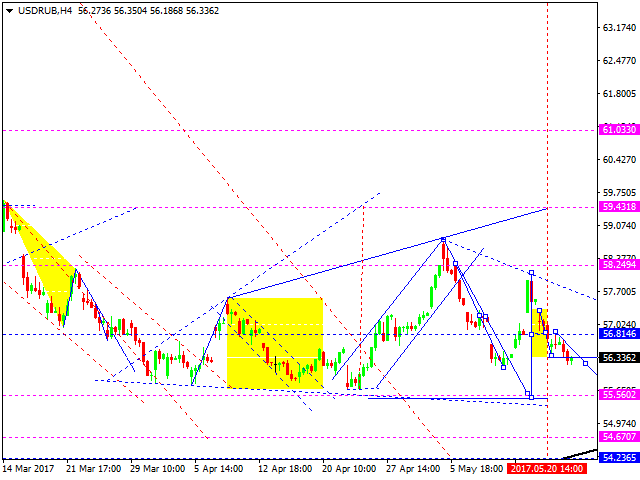 Gold suggests the correction to be continued. For today we wouldn't exclude a downside movement towards 1241. Then a test of 1247 from the bottom upwards can occur. After that the price can move downwards to reach 1232.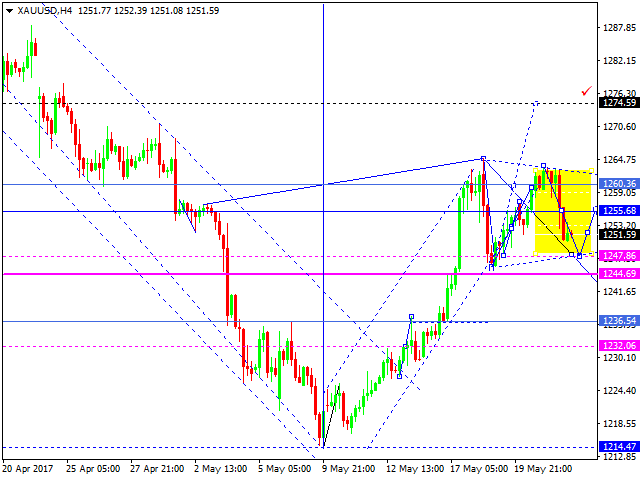 Oil is trying to break the consolidation range from the bottom upwards. For today, we'd expect the pair to reach the 54.75 level. Practically, it is the target of the 1st ascending wave. Then a new consolidation range can be started. The range will probably have a reversal pattern to start a correction towards 50.80.