The EUR/USD pair has broken through the consolidation range from the bottom upwards and completed the correction pattern. For today, we'd be expecting this ascending structure to be completed. After that a downside movement towards 1.1162 can be expected. And this is only a half of the 3rd descending structure. The local target of this wave is at 1.1078 level.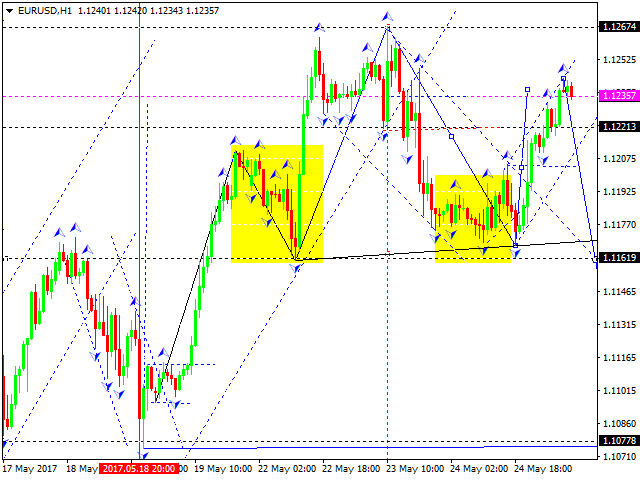 The GBP/USD pair keeps trading near 1.2961 level. If the low of this consolidation range is broken, a correction towards 1.2900 can occur (as the basic scenario). For today we'd expect the pair to work out this level. Then a possible rise towards 1.3051 level can happen.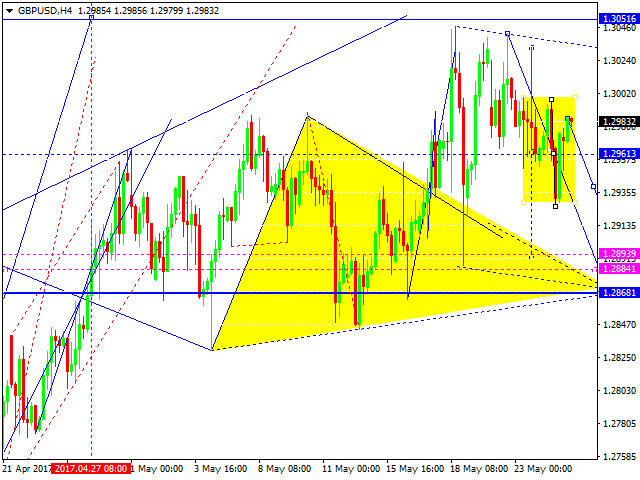 The USD/CHF pair has broken the consolidation range from the top downwards and worked out a descending move as a correction. For today we'd expect the pair to move higher towards 0.9800. And this would be only a half or the 3rd wave. The local target is at 0.9800.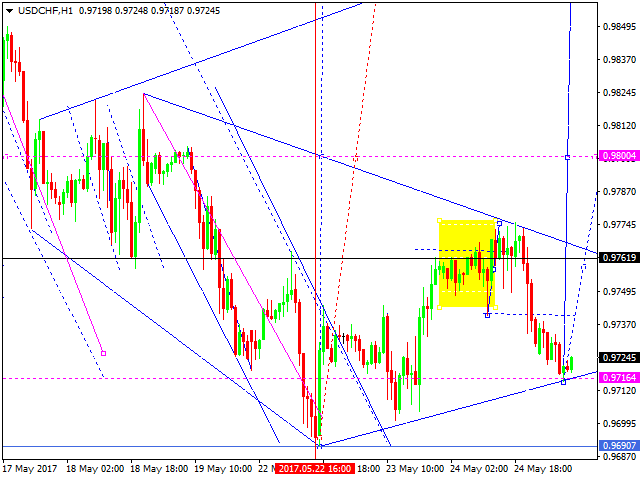 The USD/JPY currency pair keeps developing a correction move. For today we are expecting a possible test of the 111.32 level from above. Then the price can move higher to reach 112.42 level.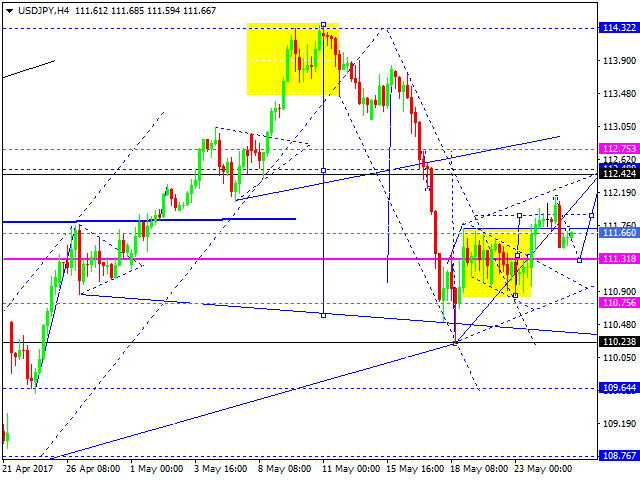 The AUD/USD pair looks into a possible rise to reach a new high. The target is at 0.7520. Then the price can move back to 0.7444. If this level is broken through, we'll be expecting the pair to move down towards 0.7200.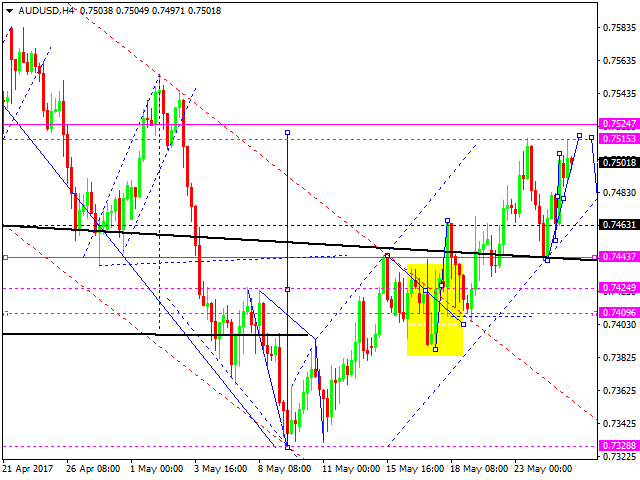 The USD/RUB pair is trading within a yet another wave's structure towards 55.50. For today we'd be expecting the pair to work out this level. Then the price can rise higher to reach 56.81. After that, the price can move down towards 54.50.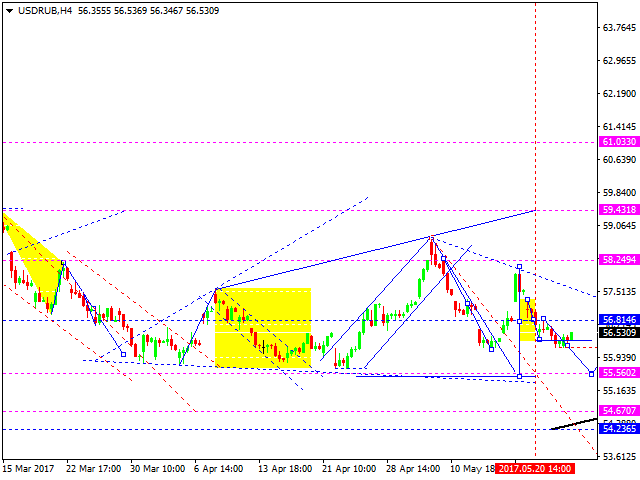 Gold is trading withing its ascending structure towards 1260.35. Then the pair can move downwards to reach the 1255.68 level. Practically, the market is being traded inside a consolidation triangle. If the pair gets out of it and moves upwards, it can possibly reach 1274.60. If this triangle is broken through from downwards, a correction move towards 1236.54 can occur.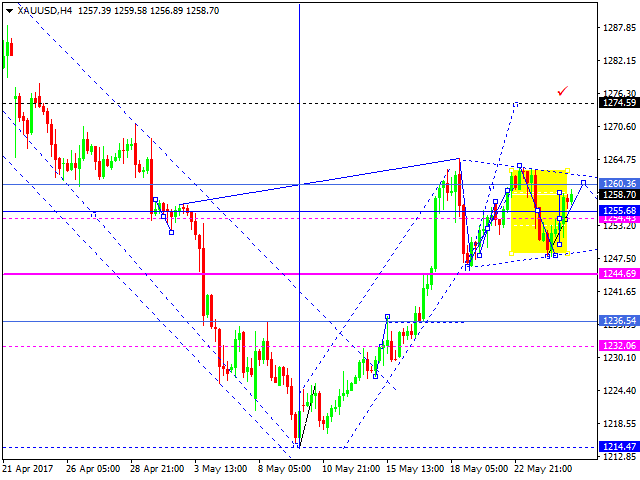 Practically, oil has worked out the estimated ascending wave. We see a correction towards 50.80 as the next possible move. The structure is an obvious trend, so the market can form a consolidation range on the top of it. If this structure is broken through from upwards, a yet another ascending structure is possible to reach 55.68 level.