EURUSD
The EURUSD correction reached 1.1330 today and may head down to 1.1302. A consolidation range may form, which may either send the price up to 1.1389, or push it lower to 1.1270.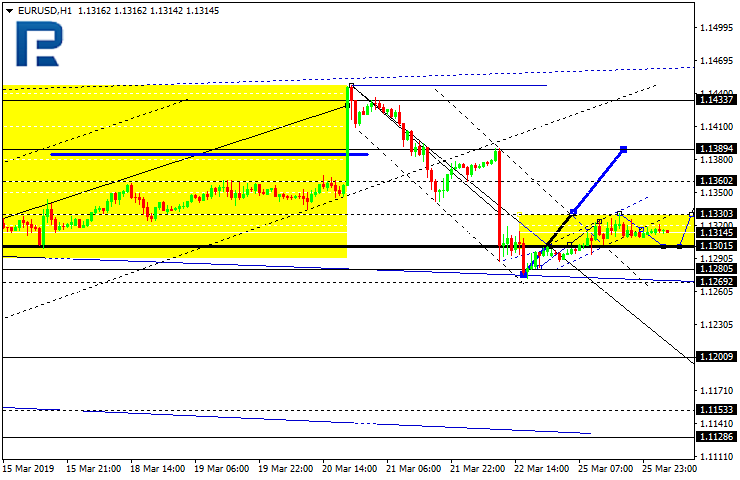 GBPUSD
The pound is consolidating near 1.3265, forming a widening triangle. The pair may sink today to 1.3140 and then rise to 1.3268. After that, it may go back to 1.2950.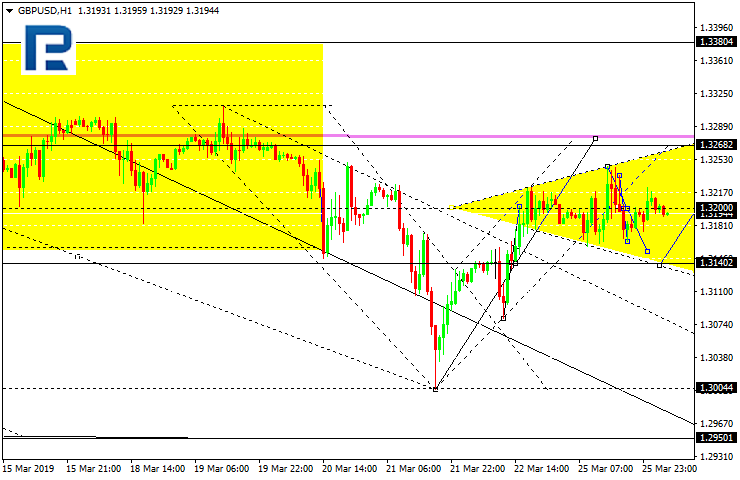 USDCHF
The USD/CHF reached its correction target and may first rise to 0.9984 and then fall to 0.9955.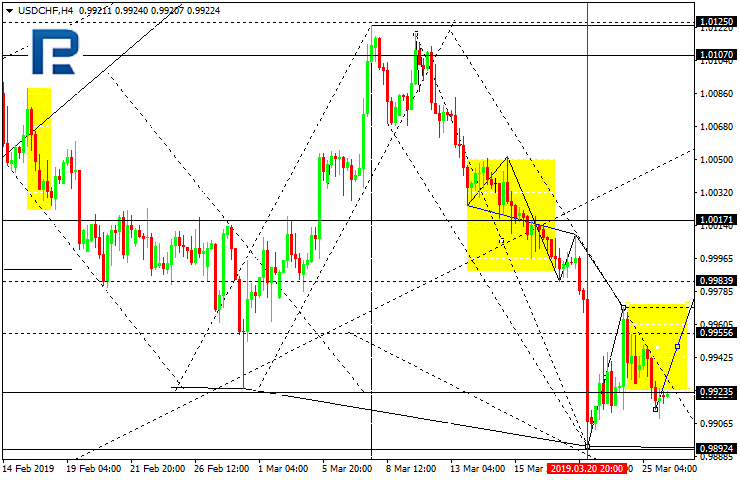 USDJPY
The USDJPY is correcting to 110.26 and is likely to get down to 109.55, still going back then to 110.58, and then to 109.29.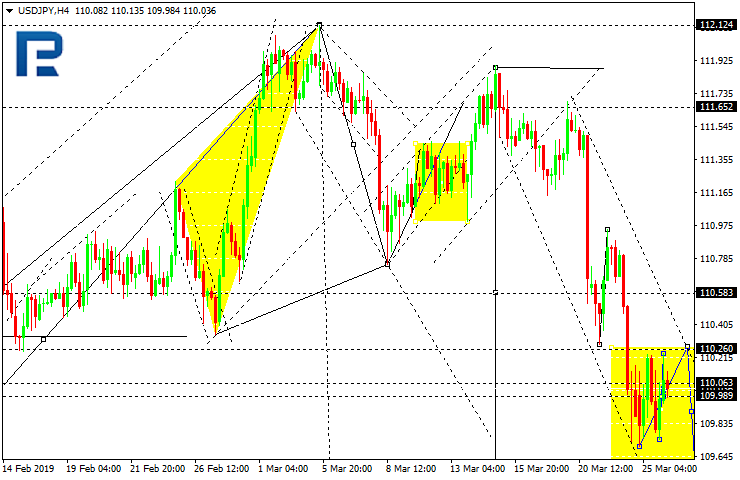 AUDUSD
The AUDUSD correction is nearly over, and today the pair may first reach 0.7054, and then, if a breakout occurs, sink to 0.6990.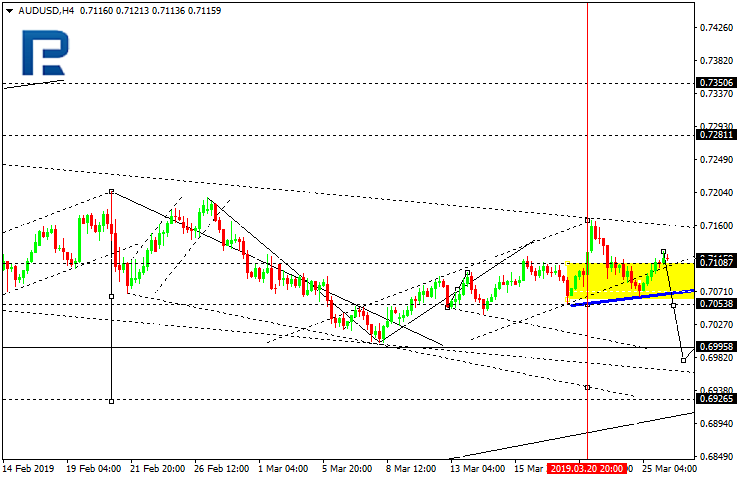 USDRUB
The USDRUB followed yet another descending move. Today, it may reach 64.34, which may either send the price up to 64.82, or push it down to 62.77.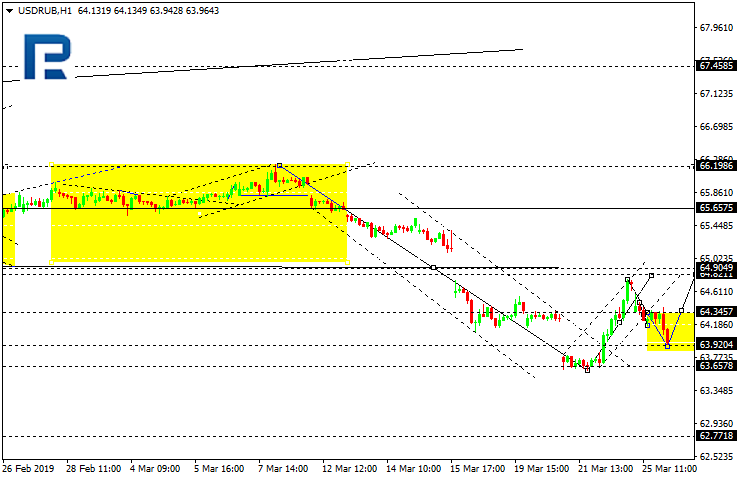 GOLD
The gold is near the ascending channel boundary and may first sink to 1313.83, then return to 1325.76, and then get down to 1306.00.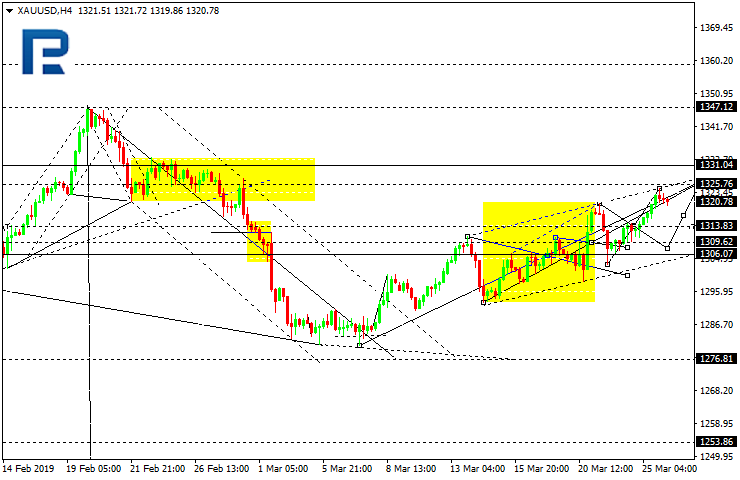 BRENT
Brent crude has virtually reached its downmove and correction target. Today, it may go down again, to reach 64.78, i.e. a local target.