Forecast for January 10th, 2011
EUR/USD

Today we expect a very important economic indicator, Non-FarmPayrolls, to be published. Judging by the economic calendar, the predicted value of the indicator might be 100K more than the previous one, there is a possibility that Dollar may grow and this possibility is based on bright expectations of the market players. In case the indicator changes negatively, we should expect Euro to grow. At the H4 chart we can see the formation of the "Wolfe wave" with the targets in the area of 1.3620. The price is in the area to buy the pair, so one can consider opening long positions with the tight stop on the EUR/USD currency pair.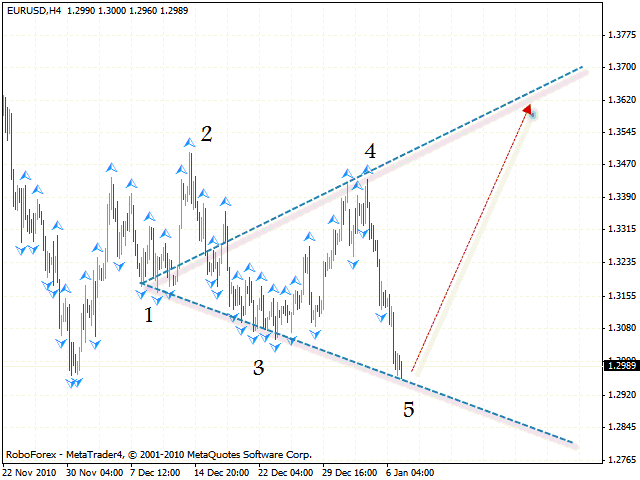 At the hourly chart the closest target of the growth is the area of 1.3135.One should capture some part of profit in this area. If the price falls down and reaches new local minimums, this case scenario will be cancelled and we recommend you to stay out of the market until next Monday.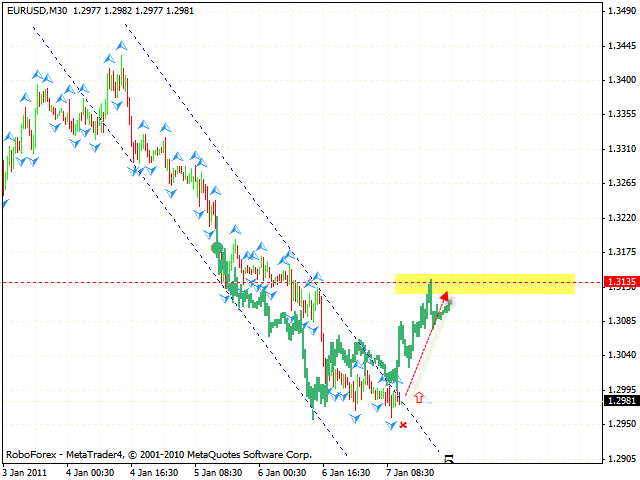 GBP/USD

In case of the GBP/USD currency pair we have the descending pattern forming with the target in the area of 1.5395. One can consider selling the pair near the level of 1.5479. Don't forget to move stops into the black as soon as possible.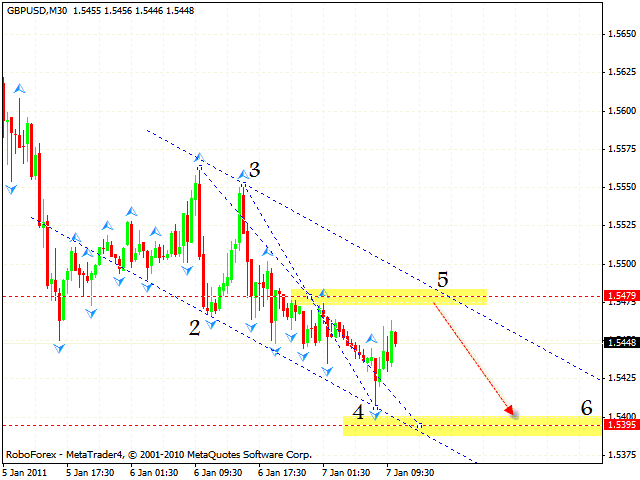 USD/CHF

Franc is moving according to the forecast and has already broken the rising channel. One can try to sell the pair with the stop above 0.9670. The target of the fall is the area of 0.9450 where we should capture some part of short positions.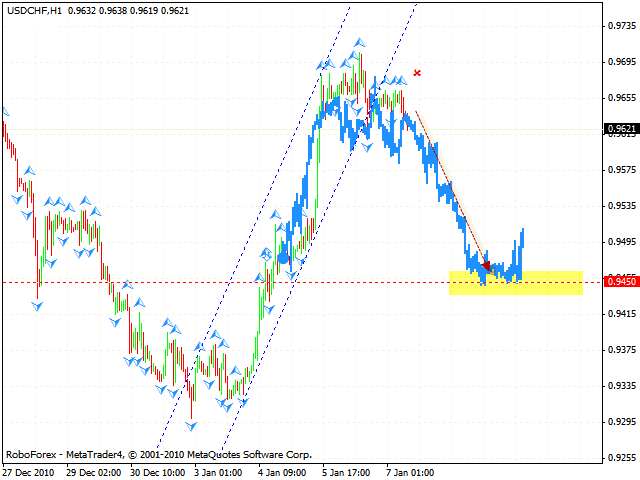 GBP/JPY

The GBP/JPY currency pair has almost reached the area where the 5th point of reference is formed, we should expect the price to fall from this area to the level of 124.30. The area to sell the pair has already been defined, the price has left the rising channel. Also, the trend line has been broken at the RSI,which is one more signal to sell the pair.