Forecast for June 9th, 2011

EUR/USD
The EUR/USD currency pair is moving according to the forecast. By the moment the price has left the rising channel. There is also some potential for "head & shoulders" reversal pattern to be formed here. If it happens, we should expect the price to be corrected into the area of 1.4660, where one can try to sell the pair with the tight stop. The final target of the pattern is the level of 1.4417.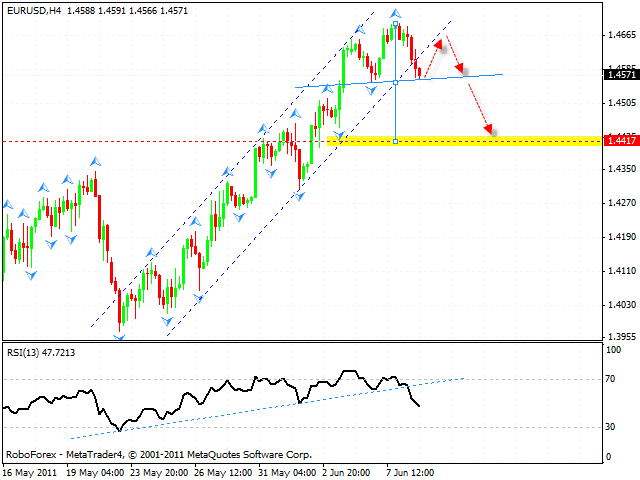 GBP/USD
Pound is moving inside the descending channel. At the moment we can see the formation of the descending symmetrical pattern with the target in the area of 1.6320. One can try the tight stop sales. If the price breaks the channel's upper border and leaves it, this case scenario will be cancelled.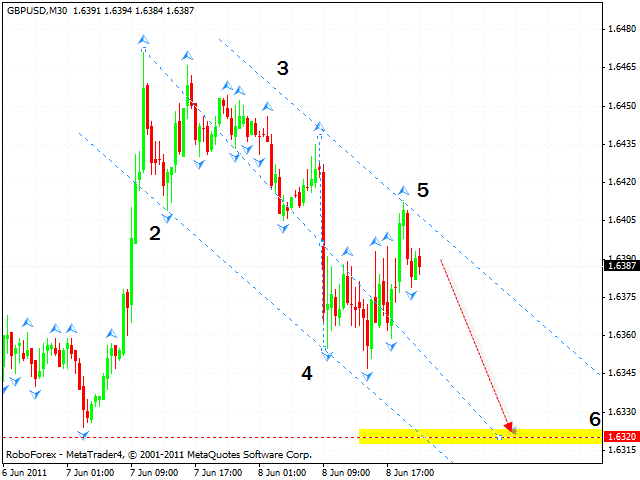 AUD/USD
Australian Dollar is also falling and moving inside the descending pattern. One can consider the tight stop sales. The target of the fall is the area of 1.0568, the stop must be above 1.0655.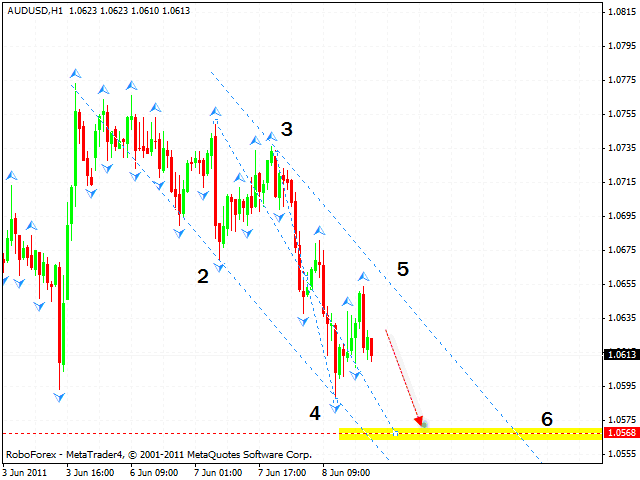 Silver
At the H4 chart of Silver there is some potential for the price to reach a new local minimum in the area of 35.04. One can consider selling Silver with the tight stop above 37.05. But if the price leaves the descending channel, this case scenario will be cancelled.