EUR/USD
Euro has followed the descending pattern, so now it is the time to buy the pair. As we can see, there is an upside potential to the area of 1.3543. Currently, the price is testing the channel's lower border. One should try the tight stop buy.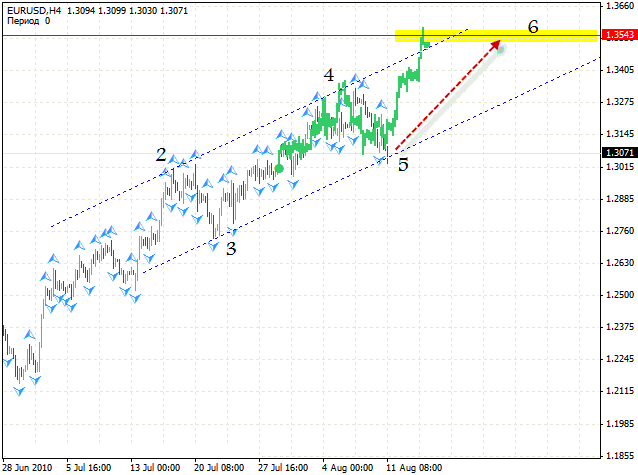 USD/CAD
Canadian dollar has broken the uprising channel, and currently we have "head & shoulders" reversal pattern forming with the target of 1.0189. One should try to sell the pair when the "neckline" is broken; we'll capture one part of profits at the specified target, and we'll leave the other part. As a reminder: we have targets of 1.0005 all along the descending pattern, and there is a strong possibility that online forex trading market is forming the 5th point of reference, which will be a starting point for a fall in exchange rate.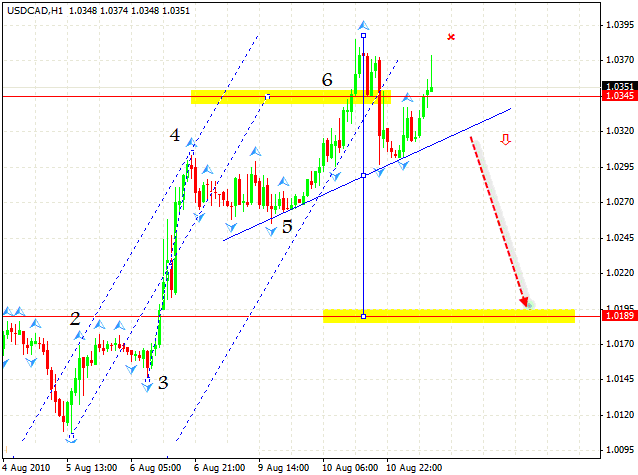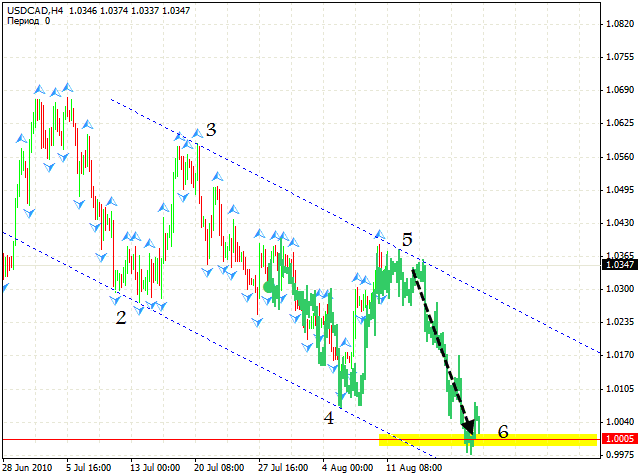 GBP/USD
Pound has reached the specified area; one should buy it with the target of 1.6139. The stop is behind the closest minimum. I'm not denying the possibility of one more testing of the channel's lower border, but, in general, the long positions seem very strong.