EUR/USD
Euro has not changed much, I'm still expecting it to grow. Although the targets of the rising trend have changed a bit. At the moment we have the rising pattern with the target of 1.3363, which will probably be the 4th point of reference.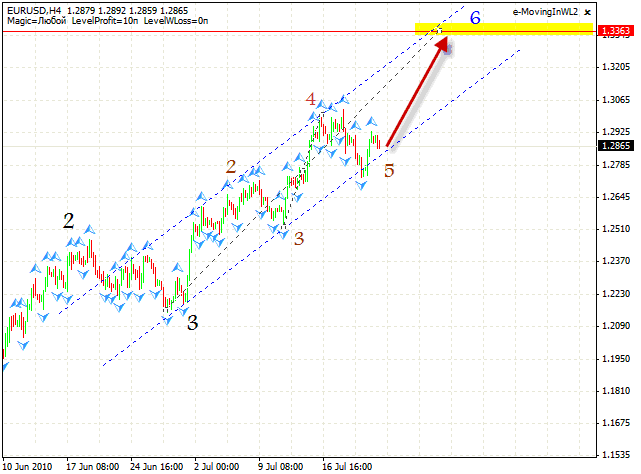 "Upside down head & shoulders" pattern with the target in the area of 1.3119 can be clearly seen at the hourly online currency trading chart.One can either try to buy the pair with the tight stop starting from "shoulder", or wait until the neckline is broken.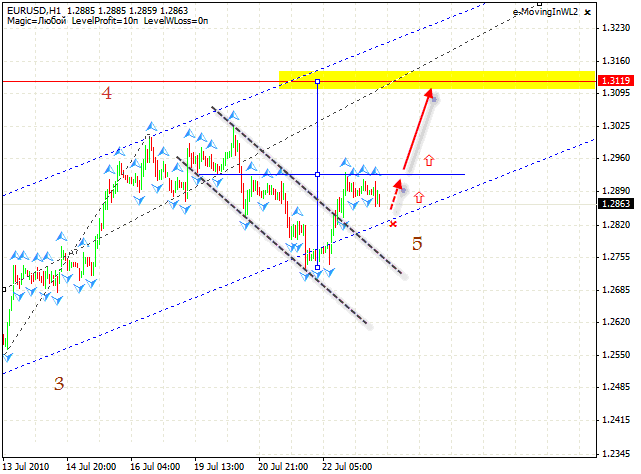 USD Index
Yesterday the USD index broke the rising channel, giving us a signal to sell Dollar, which is in general similar to the EUR/USD chart. Here we can see "flag" pattern forming and expect a significant fall of Dollar rate towards the other currency pairs.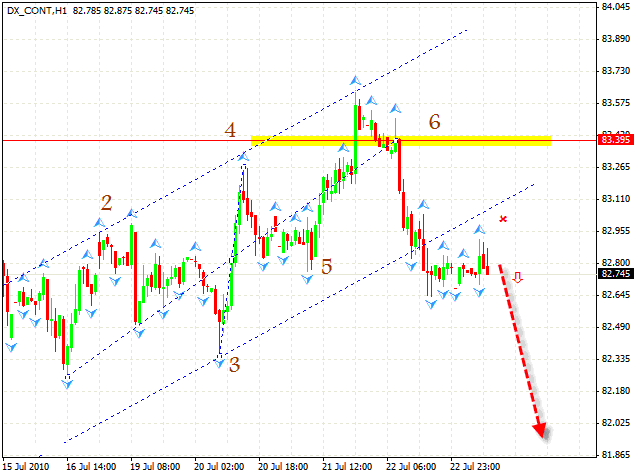 GBP/USD
Pound is also going up. Yesterday the descending channel was broken and now we have an area where we can try to buy, hiding the stop behind the closest minimum. Don't forget to move stop into the black as soon as possible.