Forecast for April 26th, 2011
EUR/USD
The EUR/USD currency pair is moving inside a very narrow channel. Currently the pair is still going to fall to the level of 1.42. The longer the pair stays at the current levels, the more possible that "failure swing" reversal pattern will be completely formed at the RSI. One can try the tightstop sales.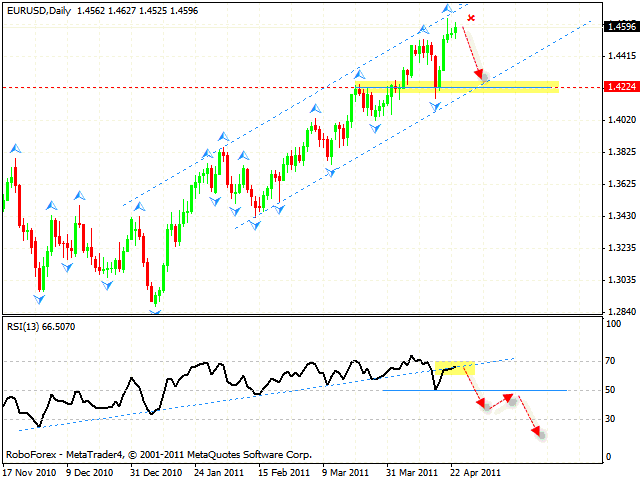 GBP/USD
In case of Pound we should hold the short positions with the target in the area of 1.6250. One can consider buying the pair with the tight stop from the channel's lower border. The target of growth is the area of 1.6760.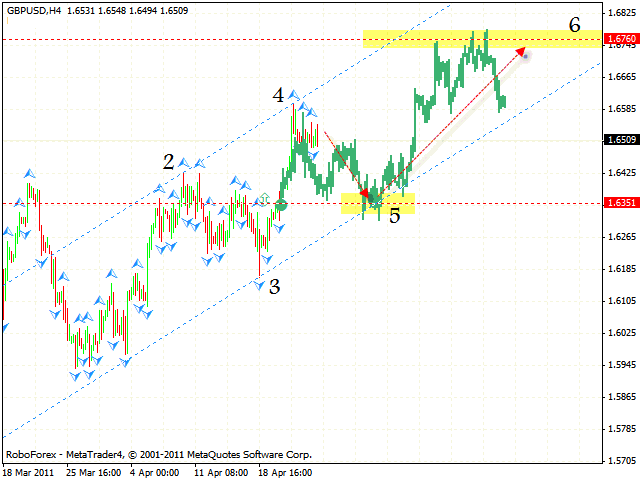 AUD/USD
Australian Dollar keeps moving inside the rising channel. We should expect the price to fall into the area of 1.0680 where one can try to buy the pair with the tight stop. The target of the growth is the area of 1.0835.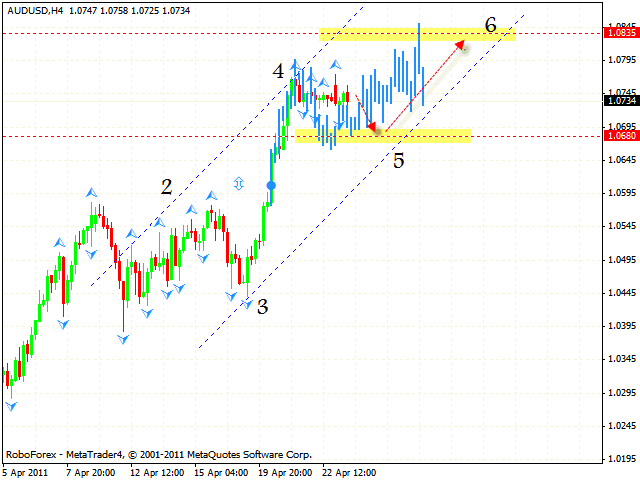 NZD/USD
At the moment we should expect the NZD/USD currency pair to fall to the rising channel's lower border. One can consider the tight stop sales. If the price breaks the channel's upper border and leaves it, this case scenario will be cancelled.