EUR/USD
Euro seems to be sold; here we can see a descending pattern with the target in the area of 1.2550. One can begin selling the pair starting from the level of 1.2700-1.2750, or wait for the testing of the channel's upper border and only then sell with the tight stop.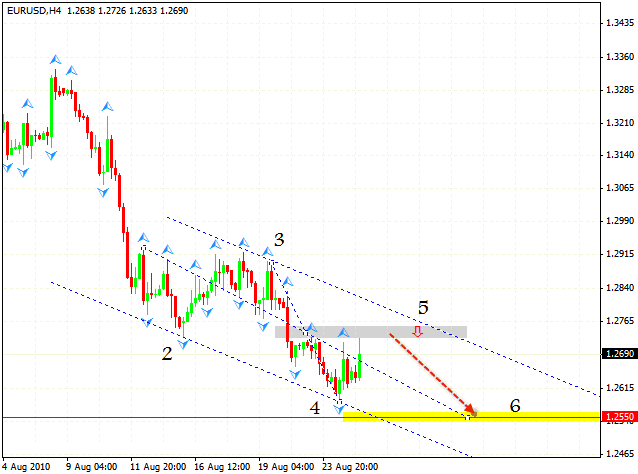 GBP/USD
Pound, as we expected, is being corrected. As long as the price is in the descending channel, there is a great chance that the fall will further. We have online currency pattern with the target in the area of 1.5318. We also can see a "triangle" forming as a pattern of continued trend. One can try to sell right now with the stop behind the upper border of the triangle, or wait until the triangle is broken and then sell the pair.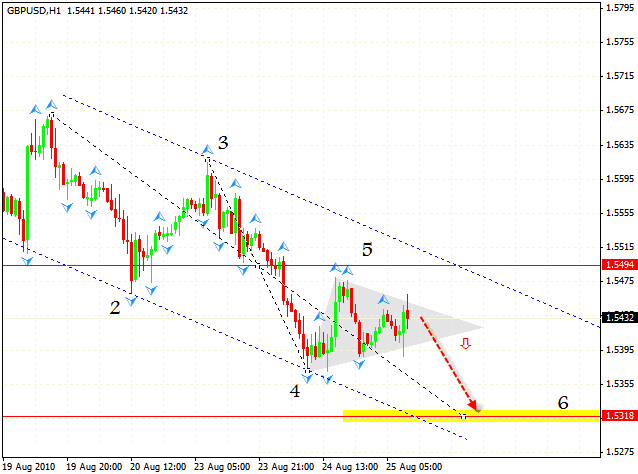 USD/CHF
Franc is on the support line now. The MACD indicator shows us "head & shoulders" reversal pattern forming, which is a strong signal for us to buy Franc. We can try the tight stop purchase; in case the pair reaches a new local minimum, there is a possibility of developing descending trend.