EUR/USD
We did not see Euro falling yesterday, but the area for purchase remains the same. As seen on the chart, we have a symmetric rising patter forming with the target of 1.3560. We recommend you to buy starting from 1.3000. The potential profit is about 500 points with the risk of 40-50 points. Today we expect one of the most important economic indicators in the USA, Nonfarm Payrolls, to be published. The indicator's previous value was -125K; the predicted value is 60K. Judging by these numbers, we expect Nonfarm Payrolls to increase resulting in a positive effect on dollar rate, and we will see the pair falling to the specified levels.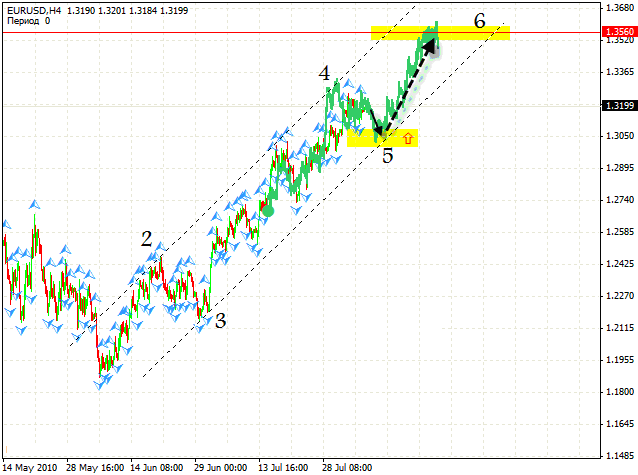 USD/CHF
Franc is going to reach a new minimum. We can see the descending pattern forming with the target of 1.0308. When selling the pair, one should hide stop behind 1.0560.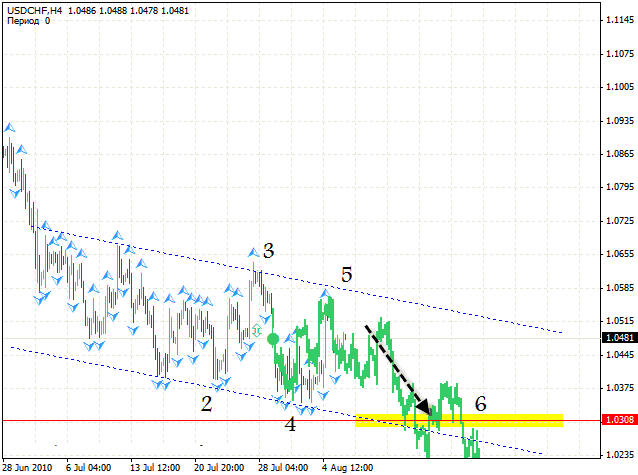 CAD/CHF
As for the CAD/CHF pair, we can define the closest targets and capture a part of profit. Yesterday there was a test of trend's broken line, and currently we have a rising pattern with the target of 1.0485. When this level is reached, we can capture a part of purchases.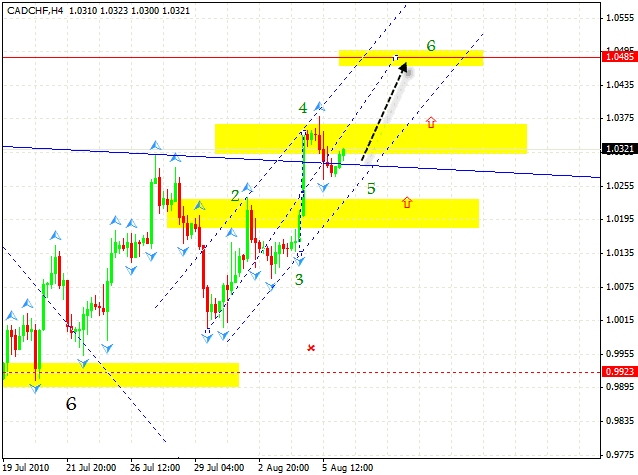 Cisco Systems
The forex online market situation is quite bright if you want to buy Cisco Systems shares. We have a descending pattern formed and, as can be seen, targets are reached. We also have "head & shoulders" reversal pattern formed with the target of 26.83. In this case stop must be below 22.65. All rising movements can turn into symmetric pattern. The closest target for us will be a spot of the 4th point of reference in the area of 25.81. At this point we can capture a part of purchases and wait for a correction into the channel's lower side in the area of 24.30. After the 5th point of reference is formed, we can try to buy with the general target of 26.83.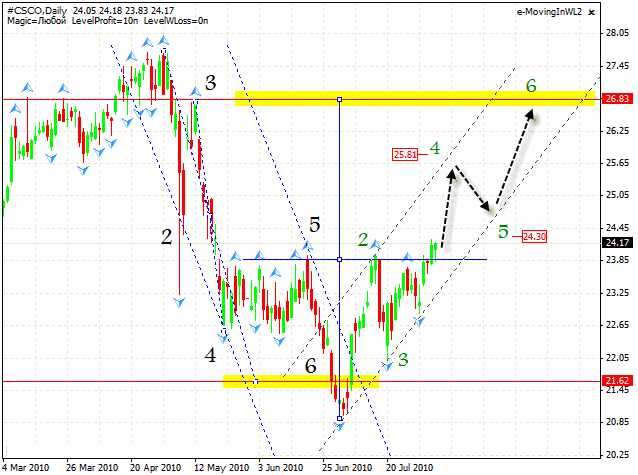 Attention!
Forecasts presented in this section only reflect the author's private opinion and should not be considered as guidance for trading. RoboForex bears no responsibility for trading results based on trading recommendations described in these analytical reviews.