Dear Clients and Partners!
We're pleased to inform you that on Friday, February 24th 2017, RoboForex, for the first time in its history, will take part in one of the most significant forex events of the United Kingdom, "London Forex Show 2017" exhibition. Participating in this event is another stage of the Company's development and an excellent opportunity to enhance cooperation with our client and introduce the Company to a new and wider audience.
Where:
Novotel London West, Hammersmith, W6 8DR
At "London Forex Show 2017", there will be a variety of workshops and seminars held by leading experts of the Forex market. For instance, RoboForex specialists are going to offer exhibition guests free lessons, which cover hot topics for all traders, and introduce the Company's latest trading methods and inventions.
Seminars from RoboForex experts: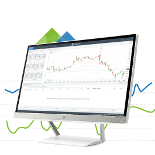 Umstel trading platform. New approach to stock trading.
Spokesman: Alexander Sologubov, CEO "TradingIdea".
Starts at: 11:30 (UTC+0)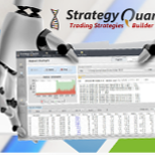 RoboForex StrategyQuant - how to develop automated trading strategies without programming skills.
Spokesman: Zdenek Zanka, Head of Education and Strategy Development "StrategyQuant".
Starts at: 2:35 PM (UTC+0)
More detailed information about our spokesmen' reports along with the full program of the event can be found on "London Forex Show 2017" official website.
We're inviting you to visit the Company's exhibition stand and take part in training workshops. Remember that "London Forex Show 2017" is a must-visit event!
Sincerely,
RoboForex